Well, over a year ago we first started talking about the Ninjak vs the Valiant Universe webseries that was being filmed with Michael Rowe (Arrow) playing Ninjak and Jason David Frank (Power Rangers) as Bloodshot. We expected to get a full trailer by New York Comic Con, but the project went silent. Now, we get our first look at Derek Theler (Baby Daddy) as X-O Manowar.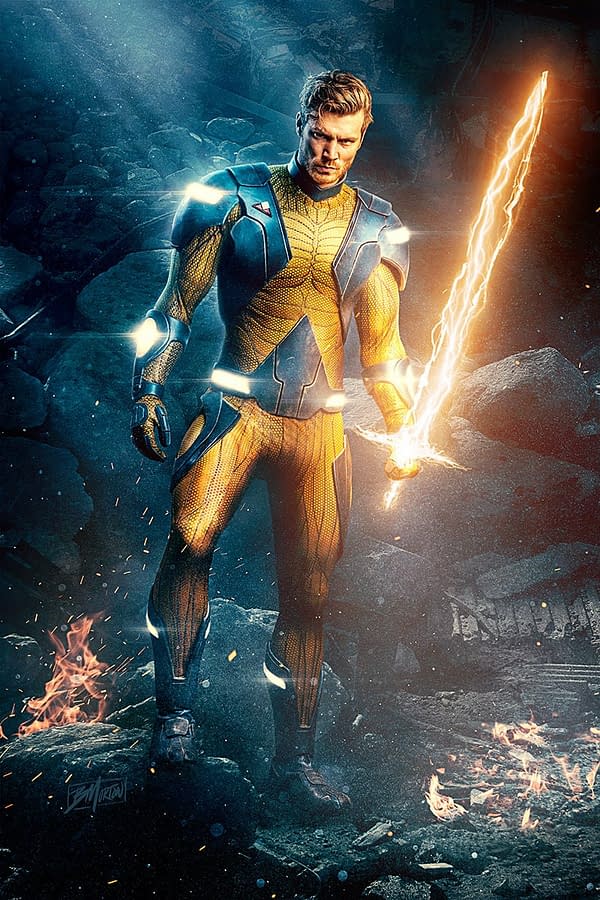 The initial teaser trailer was released back in October of 2016 and the following images of Ninjak and Bloodshot have been released.
The series will also feature Alex Meglei as Archer, Kevin Porter as Armstrong, John Hennigan as Eternal Warrior, Ciera Foster as Livewire, Chantelle Barry as Roku, Damion Poitier as Shadowman, Tatiana DeKhtyar as Colonel Capshaw and Craig Robert Young as Neville Alcott. It's directed by Aaron Schoenke of Bat in the Sun.
Valiant's CEO and Chief Creative Officer, Dinesh Shamdesani, shared the above image on his Twitter account this afternoon.
Behold! Your first look at @DerekTheler as X-O MANOWAR in the upcoming Ninjak Vs the Valiant Universe web series! pic.twitter.com/iUw0PXas4Z

— Dinesh Shamdasani (@dinesh_s) December 19, 2017
Here is the initial trailer from last year.
Enjoyed this article? Share it!