'00s kids no doubt know who Disney Channel animated character Kim Possible is. The red-haired cheerleader and hero spent most of her free time saving the world from super villains with the help of Ron Stoppable, Rufus, and Wade.
What you don't know, maybe, is that the Disney Channel has a live-action original movie in the works, and today they released the first teaser for the upcoming Kim Possible:
This teaser comes on the heels of the announcement that Christy Carlson Romano, who voiced Kim in the original cartoon, will be appearing in the film. Patton Oswalt is also in the film and will be playing Professor Dementor, the same villain he voiced in the cartoon.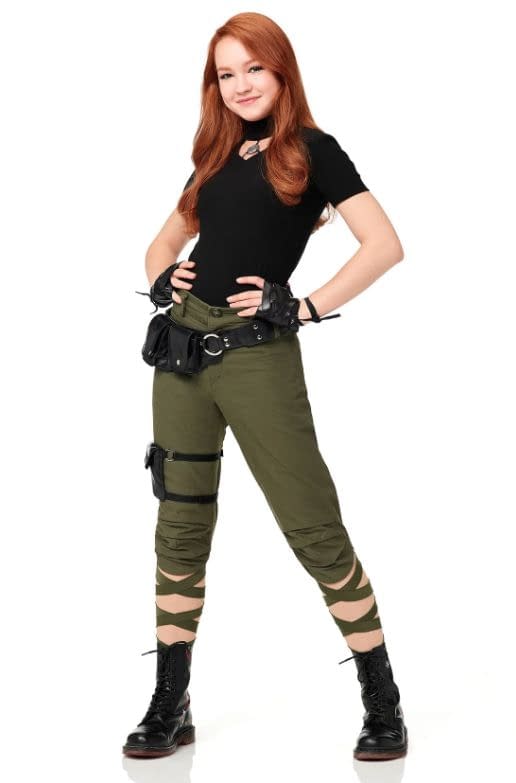 Sadie Stanley will star as Kim Possible, Sean Giambrone will play Ron Stoppable, with additional cast including Alyson Hannigan, Todd Stashwick, Taylor Ortega, Ciara Wilson, Erika Tham, Issac Ryan Brown, and Connie Ray.
While no official date has been revealed for the film yet, chances are it'll be premiering on the Disney Channel in 2019.
Enjoyed this article? Share it!