"Star Wars: The Clone Wars" Will Premier February 2020 On Disney+ [D23 Expo 2019]
Kaitlyn Booth, Bleeding Cool's awesome Editor-in-Chief is currently attending the showcase for Disney+, Disney's new streaming service, at D23 Expo 2019. While news is flying out of the room as fast as she can type it, we've got one tidbit that Lucasfilm Animation fans have been clamoring for: a release date for the new season of Star Wars: The Clone Wars. Just in time to be the best ever Valentines Day gift, Star Wars: The Clone Wars will premier on Disney+ in February 2020.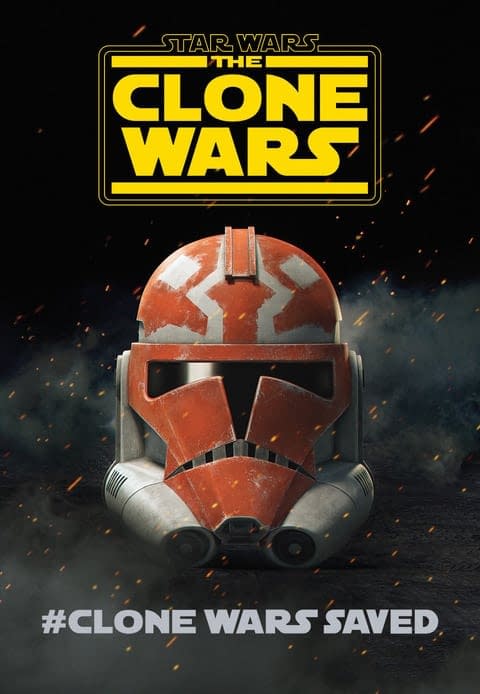 It was way back at San Diego Comic-Con 2018 when Dave Filoni used The Clone Wars' 10th Anniversary Panel to announce the show's revival. Filoni, now the ringmaster for Star Wars animated television, made a name for himself working on The Clone Wars. But the 2012 acquisition of Lucasfilm by Disney resulted in the unceremonious cancellation of the sleeper hit.
The new seventh season of The Clone Wars will not pick up exactly where the show's ill fated sixth season left off. The show, set in the period between the Star Wars Episode II and Star Wars Episode III films, will continue to chronicle the brutal wars that led to the fall of the Galactic Republic. However, time has passed and distance had grown between Anakin (Matt Lanter) and his former Padawan, Ahsoka Tano (Ashley Eckstein). Joining Latner and Eckstein are co-stars James Arnold Taylor, Dee Bradley Baker, Tom Kane, who have all signed on to return to the series.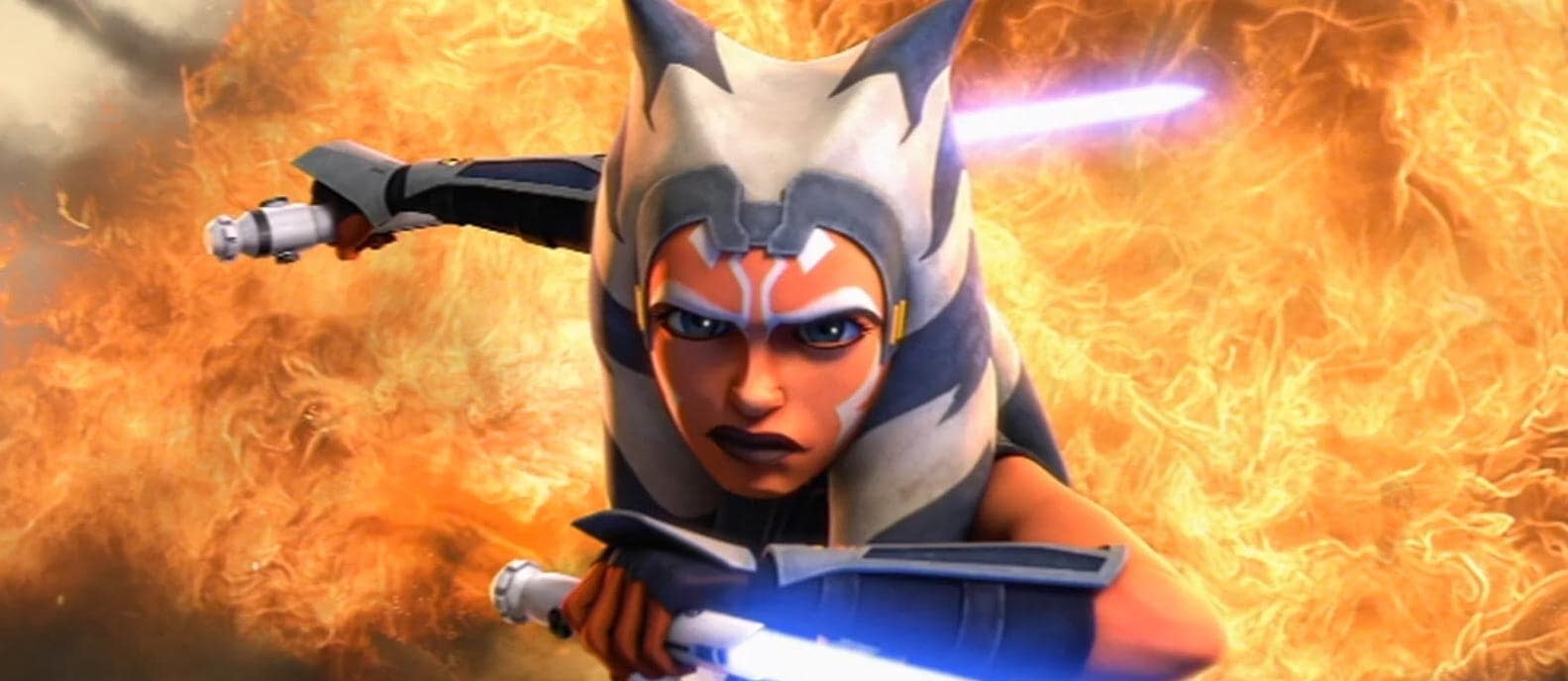 The twelve episode revival will use material developed by Filoni before the show's cancellation, as well as new stories. Finally, fans will get to see the fateful Siege of Mandalore. In Star Wars lore, the fighting at Mandalore was the beginning of the end of the Clone Wars, and the backdrop to Order 66. Star Wars fans are likely going to get a wider look at one of the worst days in Jedi history. Get your tissues ready.
See you in February! In the meantime, the Star Wars: The Clone Wars trailer begins the below video clip: