Doctor Who: RTD Makes Bold Series 14 Ep. 4 Claim; Director Responds
Doctor Who showrunner Russell T. Davies made a pretty bold career claim regarding Series 14 Episode 4 & the director sounds like he agrees.
---
It's a good thing that the BBC & Disney+'s Doctor Who showrunner Russell T. Davies plans on sticking around for a while because he's got a lot of things going on a whole lot of fronts. The end of this year sees the three-episode 60th-anniversary event and the return of the Christmas Special. And, of course, who can forget Davies's commitment to an expanded "WHO-niverse" of programming? But between celebrating the past and looking ahead to the future, there's still the very important matter of crafting the next series of adventures with new Doctor Ncuti Gatwa and Millie Gibson (new companion Ruby Sunday). And from what Davies had to share while on BBC Radio 2's The Michael Ball Show, it sounds like the showrunner has achieved a career-high with Series 14 Episode 4, describing the episode as "one of the greatest things I've ever made in my life." And then, earlier today, we heard from Dylan Holmes Williams (Servant) that he was the director of the episode that Davies referenced and that he "was very excited about what we created."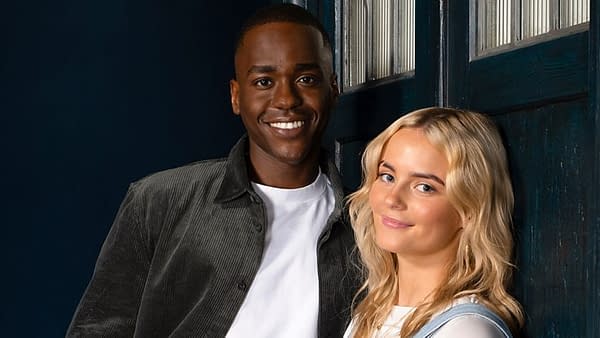 Here's a look at Williams' tweet sharing his excitement over what's in store for viewers with the fourth episode of the 14th series, followed by a look back at some recent updates about the new series as well as the 60th-anniversary special event:
Thanks to Doctor Who Magazine #588 (which you should definitely purchase here to get all of the things we may have missed), Davies & others covered a wide range of topics, from new filming tech (including drones), the mention of the word "Meep," new block directors named, and a tease about a two-episode block set to take "the whole show into genuinely new territory."
VFX Coordinator Siân Reynish Talks Up New Marvel Studios-Like Filming Tech: "We're using top-of-the-range technology, the kind that Marvel films use, to make 'Doctor Who' in Wales, which I think is pretty spectacular. It means 'Doctor Who' is at the forefront of pushing the boundaries," shared VFX Coordinator Siân Reynish.
Wait… Drones in the TARDIS?! "And in the Christmas Special, we're shooting with drones on the set, which no one's done before. Because of the way the Doctor races erratically around the TARDIS, it's amazing to have those sorts of shots," Reynish added.
Reynish Is Hearing Good Things About Ncuti Gatwa: "I think he'll bring such a new dynamic. He's young and fun. The crew say he's up for anything, and I think he'll really make it his own and not try to copy the mannerisms of anyone else. He's really individual, and that's what we want – a new new Doctor!"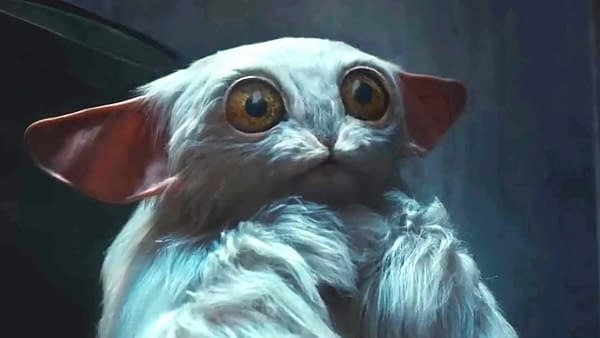 Oh, and the creature above? Reynish confirmed all of the comic book-based speculations that it was Meep, saying, "When you're watching at home, think of the amount of conversations we've had over how much the Meep blinks!"
Blocks 3 & 4 Directors Revealed: Director Julie Anne Robertson's Block Three includes "two wildly different episodes, by wildly different writers," according to Davies' column. "Julie Anne is a dream piece of crewing for me because I've wanted to work with her ever since sitting in awe of the BBC's Blackpool," Davies shared. "Julie Anne comes with the best reference ever – an actor called David Tennant, who starred in Blackpool and loves her!"
Director Ben Chessell is Aboard for 2-Episode "New Territory" Block Four: "Our search for directors reached all the way to Australia to find Ben," revealed EP Phil Collinson. "One of the greatest shows I've ever seen on television is Joe Barton's Giri/Haji for the BBC, with the spectacular finale directed by Ben. It broke all the rules of what television can achieve, so we knew he was a perfect fit for this two-episode block, which takes the whole show into genuinely new territory. We were all wondering how to achieve what's on the page, but Ben has marched in to show us how!"
---
---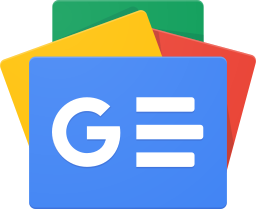 Stay up-to-date and support the site by following Bleeding Cool on Google News today!