As much as we've been trying to keep a positive attitude and "stiff upper lip" when it comes to how long we have to wait until Doctor Who Series 12 graces our screens for a ten-episode run, let's face it, folks: 2020 is still 2020. Looking at our handy online calendar, what this means is that at a minimum we're at least 2 months away from Jodie Whittaker's return as the 13th Doctor… but it's never too early to start getting a look at what awaits!
Over the past week, fans learned that Stephen Fry, Sir Lenny Henry CBE, Goran Višnjić, and Robert Glenister would be appearing this series, and received a new teaser with tagline ("Space. For Everyone.").
With November 23 marking the anniversary of the first airing of the show, the BBC has released the official Series 12 trailer – with Doctor Who set to return "early 2020"
Doctor Who. Coming early 2020. pic.twitter.com/qXLm6Jppgm

— Doctor Who Official (@bbcdoctorwho) November 23, 2019
Speaking with RadioTimes, series showrunner and head writer Chris Chibnall explained that the goal of this season is to give both new and long-time Doctor Who fans a better appreciation of the scope of the Doctor's universe:
"Last year was a recruiting year for the show, and I think we managed to recruit some people for the show. That's exciting. And obviously we kept the existing audience and built on that. I think this year we're developing that, so for all the people who are new to Doctor Who we're going to go 'Look at the amazing world of Doctor Who, look at all the treats that are in there.'

So we're building on last year. There are lots of new faces, a few old faces. There are some things trickling through which might be important. It's different! I think you always need to take new, big risks from a storytelling point of view.

Doctor Who has to exist in the modern television landscape. There is so much drama, there are so many shows. We have to continually find new reasons to be existing. But also there's loads of things the show hasn't done before. I think you saw last year that we took a lot of risks, and I think that they paid off, and I think that we'll continue to take some big risks this year.

But you can do that and also give people all the stuff they love about Doctor Who as well. You balance the two.

Risk is built into Doctor Who, from day one in 1963. No question of that."

BBC made it official earlier this week: filming on Doctor Who Series 12 has offcially wrapped – and fans are getting a look behind the scenes (as well as a brief on-set scene) to celebrate the occasion: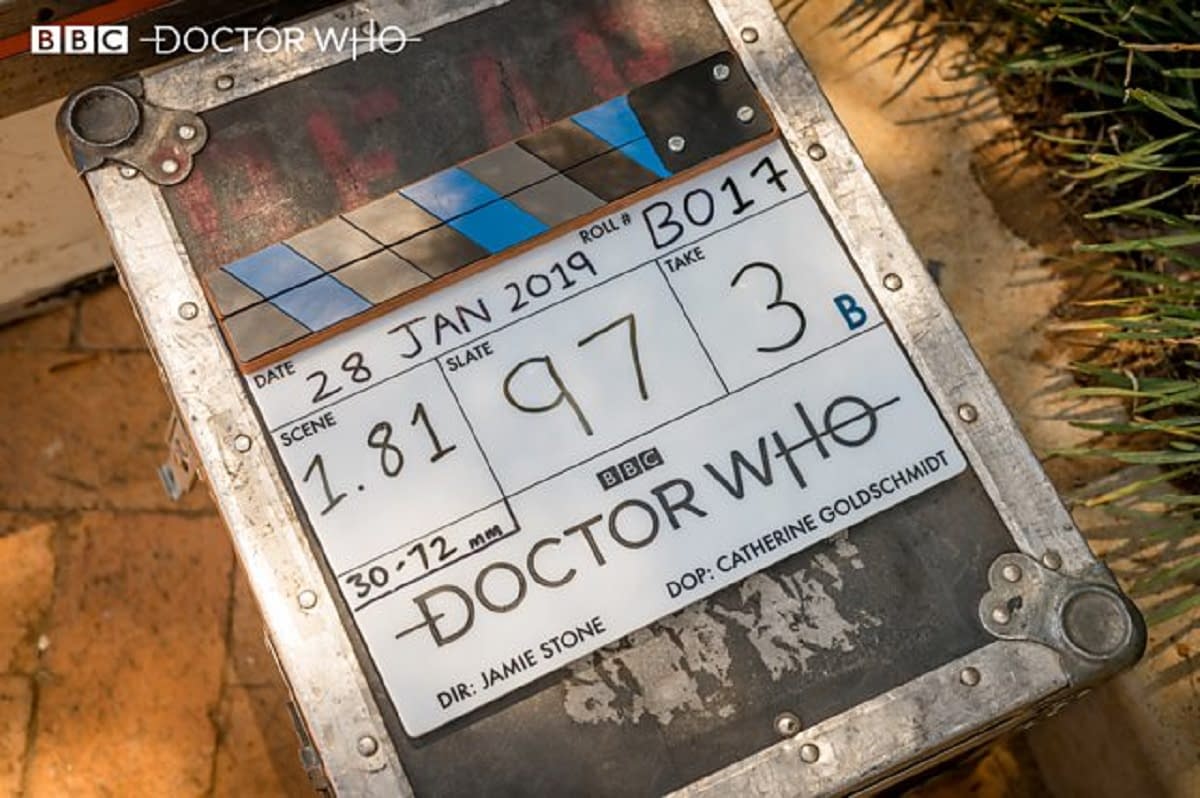 BBC One's Doctor Who blog revealed the names of three new writers joining the series with Series 12: Nina Metivier, Maxine Alderton, and Charlene James. In addition, the upcoming series will see four new directors join the team: Nida Manzoor, Emma Sullivan, Jamie Magnus Stone, and Lee Haven Jones.
Those seven will be joined by three writers returning from Series 11: Vinay Patel (Demons of The Punjab), Ed Hime (It Takes You Away), and Pete McTighe (Kerblam!).
"We're thrilled that Doctor Who continues to attract some of the most the most exciting and dynamic talent working in television. Along with our returning faces, we're excited to welcome new members to the Doctor Who family. The Doctor Who team is crammed with British television's brightest writers and directors: we've adored working with them, and can't wait to show you the explosive stuff they've created!"

– Chris Chibnall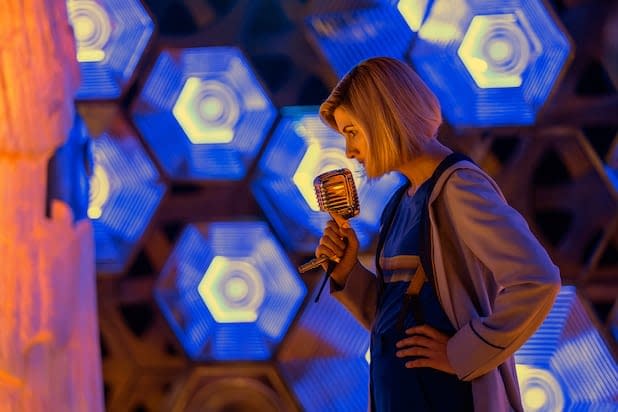 Towards the end of January 2019, the BBC offered up the first bit of good news for Doctor Who fans: production on Series 12 was underway. In a post on the show's official Instagram account, the message, "#DoctorWho is back in production" was accompanied by a photo of Whittaker with TARDIS companions Bradley Walsh, Mandip Gill, and Tosin Cole – clearly on set and on location:
"We're off again! Well we never actually stopped – as Jodie Whittaker's Doctor and friends have been winning the hearts of families across the nation this autumn, we've been busy with a whole new set of action packed adventures for the Thirteenth Doctor. We adore making this show and have been blown away by the response from audiences, so we can't wait to bring more scares, more monsters and more Bradley Walsh, Mandip Gill and Tosin Cole to BBC One. Brilliant!"

– Chris Chibnall
Enjoyed this article? Share it!