Doctor Who TV Special Sees the Fam Fight a Dalek Without the Doctor
The NYCC/MCM/Metaverse Doctor Who panel has just played out on YouTube, with the Doctor Who herself Jodie Whittaker, companion Yaz, played by Mandip Gill, and Graham O'Brien, played by Bradley Walsh. And they got to talk about the Christmas/New Year/whatever special, Revolution of the Daleks, already filmed, coming up.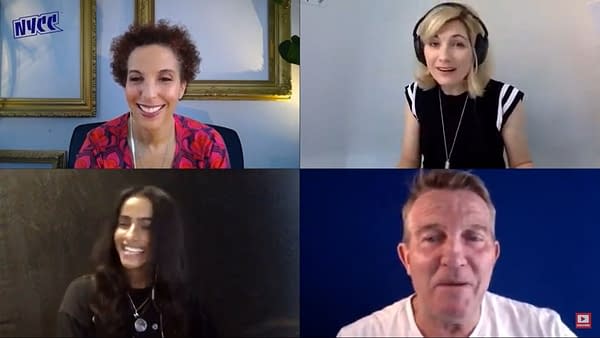 Jodie Whittaker: One of the first times when the Doctor is away from the gang and from the Doctor's point of view has no idea about what's going on on Earth and so we're in the position … I'm on a role… we're in a position where the Doctor is in this prison and the team and the gang

Bradley Walsh: As characters we didn't know that…

Mandip Gill: What Brad's saying is as characters, we're just we're back from Sheffield not knowing where she's gone.

Bradley Walsh: Yeah I'm trying to get on with our own lives, yeah, struggling a little bit, we then do come across a plot that involves a Dalek and, okay she's taught us lots of things but… how are we gonna fight a Dalek without a Doctor.

Jodie Whittaker: That's exactly what I was going for… I just was waffling

Mandip Gill: how do we sort of now, as a three, save mankind, womankind, everywhere, for us it's, talk about being thrown in the deep end…
And according to Bradley, the mystery Dalek is from "way way way back" and what happens for fans of the show is "extraordinary." It was one of old Whovian Bradley Walsh's favourite scenes to film.
Fighting a Dalek without the Doctor? The team are returning to filming before the end of the year for the next season to come – but BBC America also stated there would be the usual Christmas-to-New Year programming on BBC America, including a screening of the animated version of Doctor Who: The Fearless Ones using the original audio of the lost series, starring Patrick Troughton.
UPDATE: First look shots from the upcoming special… she's been there a long time.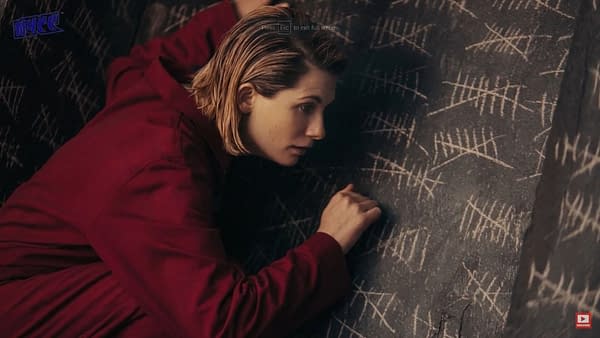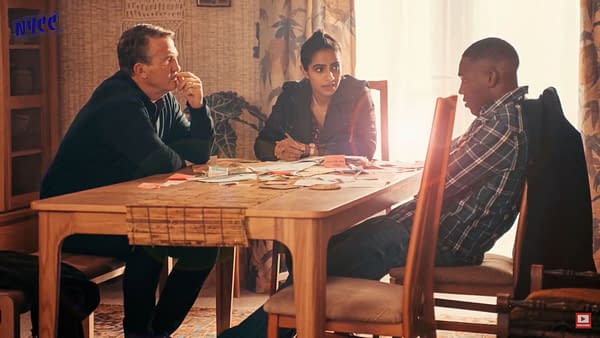 You can watch the full panel below.