Sure, maybe the Michelin Guide isn't something you expect Bleeding Cool to write about, but you'd be mistaken, because we LOVE food. We also love celebrating greatness, like the news that Dominique Crenn has become only the 10th female chef in the world (and the first in North America) to reach the momentous third Michelin star rating for her restaurant, The Atelier Crenn.
Perhaps you'll recall how excited we get anytime a new season of Netflix series Chef's Table hits, or the various baking shows (Nailed It!, Great British Bake Off). So, needless to say, we know our way around the Food Network, Cooking Channel, and streaming service delicious offerings.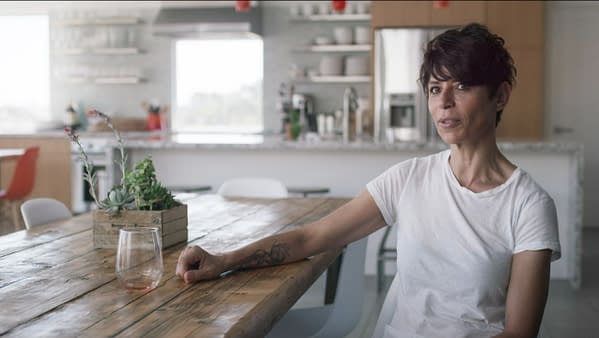 Crenn's enthusiasm has been infectious since day one, and we are so happy to see her and her team recognized for all their hard work and dedication to their craft.
In this video posted to Crenn's Instagram, you can see "the phone call" informing her that San Francisco dining establishment The Atelier Crenn had been awarded the third star:
A second SF restaurant, Single Thread, was also awarded a third star, bringing the total in bay area to 8 three-star restaurants, which is more than even New York City. The Bay Area has 57 Michelin starred restaurants.
"I've been vocal for many years about the need for inclusion in many things we do in my industry. It's taken such a long time for people to understand that maybe it's the right thing to do," Crenn told Food & Wine Magazine earlier this year while speaking about inclusion in the food industry.
Enjoyed this article? Share it!