"Dracula" Season 2? Mark Gatiss, Steven Moffat & Claes Bang Have Some Thoughts
It's tough to argue that the BBC gave Mark Gatiss and Steven Moffat's limited series Dracula a definitive ending when you're talking about a character who has a habit of coming back to life. Which raises the obvious question about the three-episode series: so when are we getting a second season? While nothing's moving forward right now with regards to The Count getting a second season life, series star Claes Bang has some thoughts.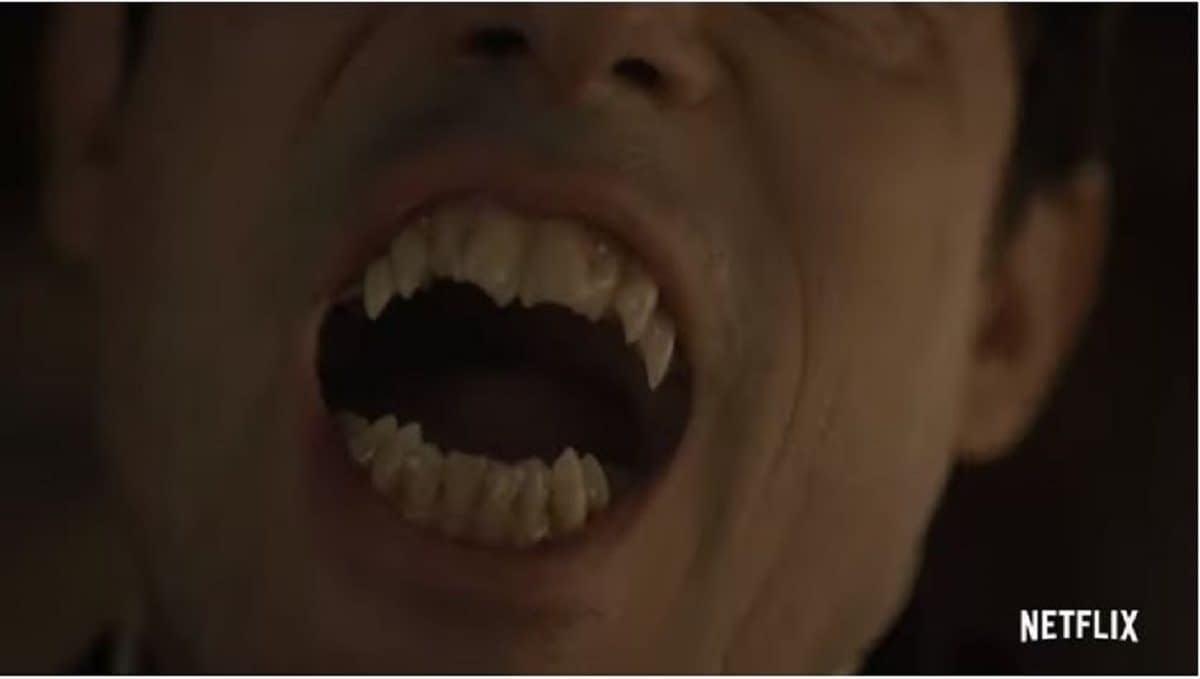 Speaking with the fine folks at RadioTimes.com at the annual Radio Times Covers Party, Bang didn't hesitate to say that he'd slap the fangs back in and rock the cape for another go-around:
"I hope it's not the end! I have to say, I so want to do a second series – just because I want to – but also because I want to see how Steven and Mark will bring him and Agatha back to life. So just to sort of find out how they're going to do that.. I don't know [if it's over], but I hope not."
Looks like Gatiss and Moffat aren't quite ready to say Dracula is down for the count – with Moffat echoing our earlier sentiments:
"I mean it's a show about resurrection. That's literally what the main superpower of the main character is. Dracula started the show dead and then died again in episode two and came back. And then died again. Sister Agatha died and came back. I mean everyone's dying on that show. So, we'll see."
Gatiss looks to have one resurrection idea already in mind:
"Apparently if you pour blood onto Dracula's ashes he comes back. Who knows? Dracula tends to come back, that's what vampires do – but we have no idea [if the show will return]."
While there was some question whether or not Gatiss and Moffat were serious when they mentioned sending now-walking-in-sunlight Dracula on holiday, Bang appears to like the idea:
"Mark has said to me that now he can stand in the light the only idea they have for him is on a beach in Mexico with a tin – you know that thing where you get a sun tan? That's the only idea they have at the moment – that's what he said to me. That would be very lovely to film, yes. I'm not sure whether that was a joke when he said it!"