Brian Henson Offers Updates on His 'Farscape' Movie
Brian Henson hates to sound like a broken record, but he does want to assure fans that he hasn't forgotten about Farscape.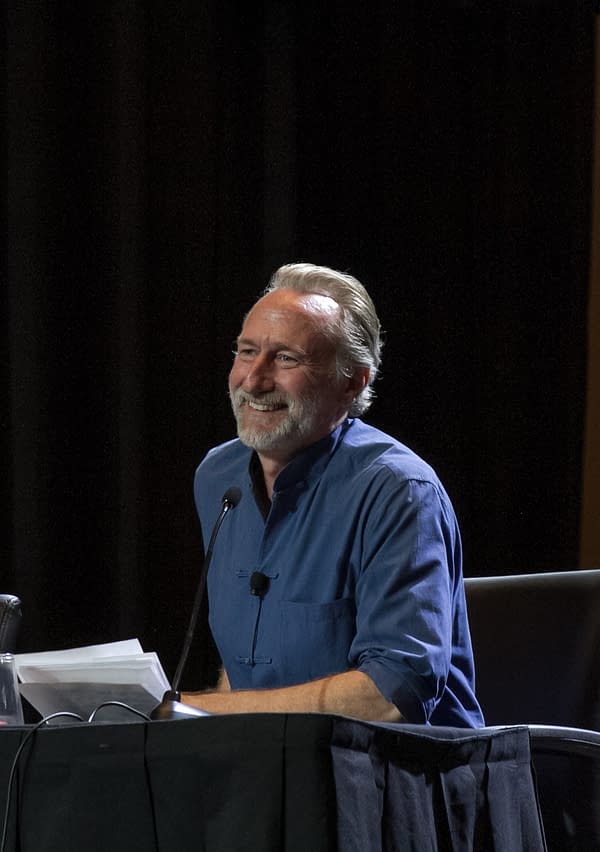 Two years ago, also at Dragon Con no less, Henson confirmed the longstanding rumor that he was indeed working on a Farscape feature film. Time has obviously passed since then, and while it's still on his mind, he has begun rethinking the 'film' concept.
"The fan interest has been huge, but it's a little harder to sell. BUT- I've been trying to make it as a movie for a long time and everybody is tired- ok I'm tired- of hearing me say that I really want to make a feature film of Farscape. I'm just coming off of making this movie [The Happytime Murders], and it really took all of my attention for 16 months. I'm reconsidering that, and it may be that the movie length is too short to tell the story.

So that might mean, I may consider doing something on tv instead. Sort of exactly like what we're doing in London right now with Dark Crystal.

We're doing The Power of the Dark Crystal, where it's a 10 part series, but it's a complete story. We're calling it a season of a potential series, but treating it like a mini series. It is a complete story.

So there is the potential of doing something like that with Farscape. Honestly? I'm still very enthusiastic about Farscape, and I have been trying to make it into a movie, but I'm not sure I'll be able to succeed."
We're hopeful this relationship with Netflix may land the Farscape film/series/whatnot on the streaming service, if everything with The Dark Crystal works out. It's very apparent from the attendees at Dragon Con alone that love for puppetry is alive and well and passionate.