Posted in: CBS, Current News, CW, Editor's Picks TV News, Movies, TV | Tagged: After On, ai, artificial intelligence, Bull, cable, cbs, CBS TV Studios, cw, fox, HRL, limitless, Mark Goffman, morgan spurlock, podcast, Rob Reid, sleepy hollow, streaming, television, the cw, tv, usa, White Collar
---
Mark Goffman Sets AI Drama 'After On' For CW, Spurlock Series For CBS
Mark Goffman (Bull) has been working on the development side of things since leaving CBS's breakout legal series, and it looks like that decision is starting to pay off. Through his overall deal with CBS TV Studios, Goffman has two new projects in development: one based on Supersize Me documentary filmmaker Morgan Spurlock at CBS; and an adaptation of Rob Reid's AI-themed novel and podcast After On at The CW.
Here are the initial details released for both projects:
Untitled Mark Goffman/Morgan Spurlock Project
Written by Goffman, the untitled Mark Goffman/Morgan Spurlock project at CBS centers on Travis Canon, a pioneering investigator in the field of immersive forensics, believes that in this post-truth world, the only way to get to the facts is to LIVE IT yourself. Searching for the truth, he walks in the shoes of his victims, suspects, and witnesses. Goffman executive produces alongside Spurlock, Jeremy Chilnick and Matthew Galkin via Warrior Poets; Dawn Ostroff and Jonathan Koa of Condé Nast Entertainment as well as Alex Hertzberg. After On
Written by Goffman and Reid, the CW's After On centers on a young entrepreneur who unwittingly causes a top social network to become sentient. Super-intelligent yet riddled with human flaws, it takes on the persona of a "mean girl". Our hero and his friends need to tame her before she – or her many enemies – annihilate humankind. Goffman exec produces; Reid serves as co-executive producer.
Both projects are the most recent additions to Goffman's resume under his overall deal with CBS TV Studios, which began with his serving as an executive producer on CBS' Limitless; and also served as executive producer / showrunner on CBS' drama Bull. Before his work with CBS Studios, Goffman also served as executive producer and showrunner on Fox's Sleepy Hollow and executive producer on USA's White Collar.
---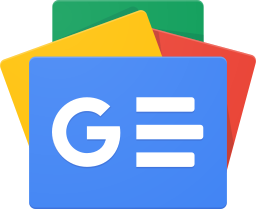 Stay up-to-date and support the site by following Bleeding Cool on Google News today!