Fangoria Launches Horror Podcast 'The Narrow Caves' December 20
Fangoria has announced a pretty awesome new project. They will be launching a new podcast, which they are describing as a "ear movie". The Narrow Caves will be a new form of entertainment that looks to bring the Hollywood experience to podcasting. The project will consist of eight episodes, and is based of a script by writer S. Craig Zahler. The cast of the project includes Vincent D'Onofrio, Will Patton, Lili Simmons, and Wyatt Russell. Audioboom Originals Network and horror streaming service Shudder will partner with Fangoria on the project.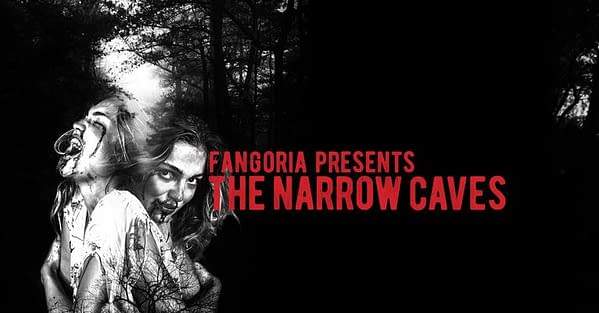 Two college students, Walter and Ruby, are drawn to each other despite an antagonistic initial encounter. Their strange bond grows stronger when Walter joins Ruby on a holiday trip to her home in upstate New York, where a living darkness inhabits the woodlands that surround her family's mansion. This engrossing and unpredictable blend of mystery, horror, and romance subverts the idea of "fated love" while exploring strange compulsions, intense desires, and ancient mysteries best left buried deep in the earth.
Fangoria CEO Dallas Sonnier had this to say about the project:
"The Narrow Caves is the first Audiostate ever released, a new type of content that combines the immersive quality of Hollywood films with the intimacy of audio, creating an 'ear-movie' experience. Top talents from film and television have brought their years of storytelling experience to the podcast, bringing these characters to life and setting them on a lurid yet gorgeous path."
You can listen to a little bit of a preview right now on iTunes. The show launches on December 20th.