As Bleeding Cool's resident Riverdale expert Eden Arnold continues cutting her way through the underbrush of the town's insanity for another week's worth of reviewing (check out her review of "Chapter Sixty-Eight: Quiz Show" here), the series itself is going through a new round of "buzz-worthiness". Renewed for a fifth season, Riverdale sees spinoff series debuting Katy Keene debuting after this week's crossover. On the streaming side, Chilling Adventures of Sabrina took advantage of Part 3 to further cement Greendale's connections to Riverdale – with The CW series returning the favor.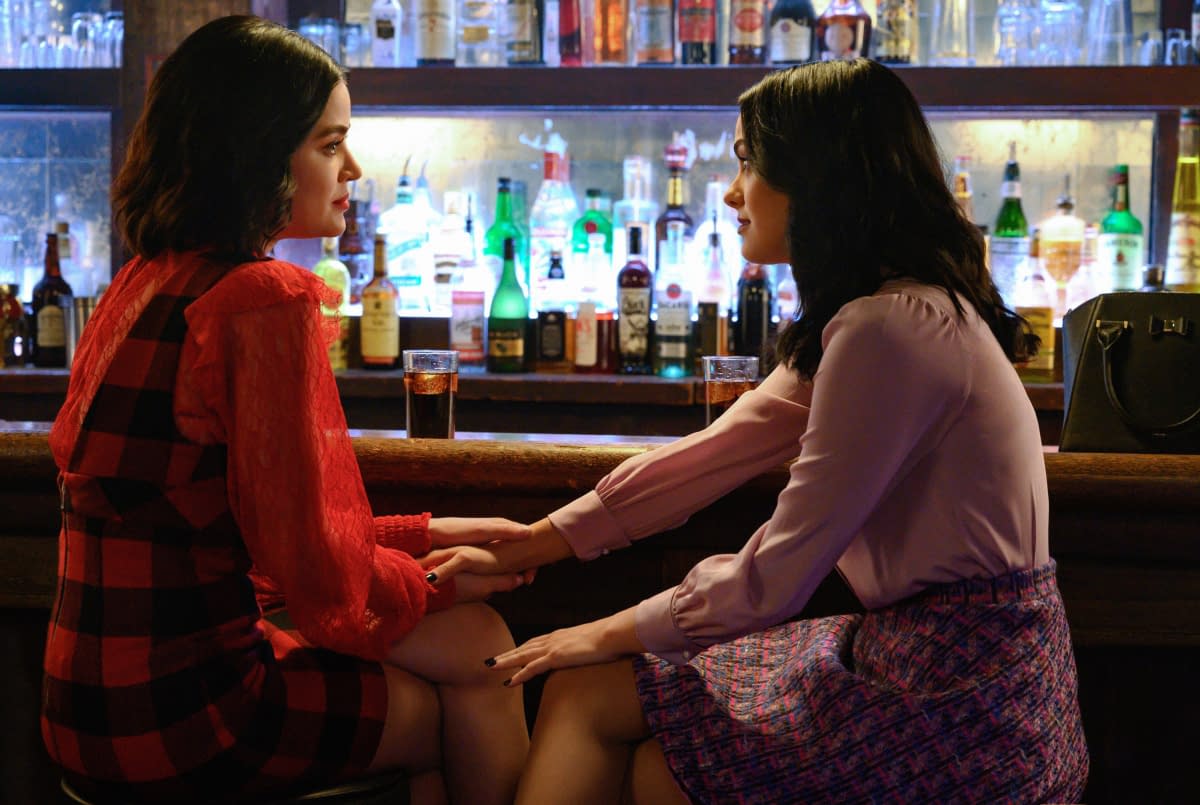 Which brings us back to the pseudo-reality that is Riverdale, with this week's episode "Chapter Sixty-Nine: Men of Honor" – and we're going to be honest once again.
Sure, give us Archie (KJ Apa) being a guardian angel, Betty (Lili Reinhart) investigating yet another mystery, and the impending doom of "Dead Jughead" (Cole Spouse) – but this week? It's all about Veronica (Camila Mendes) heading out to NYC for a little one-on-one time with none other than Katy Keene (Lucy Hale – who just so happens to have her own series premiering this week, trailer's below)
"Riverdale" season 4, episode 12 "Chapter Sixty-Nine: Men of Honor": LUCY HALE GUEST STARS AS KATY KEENE — Archie (KJ Apa) grows concerned for Frank (guest star Ryan Robbins) after someone from his past arrives in Riverdale. Betty (Lili Reinhart) and Alice's (Mädchen Amick) investigation into incidents at Stonewall Prep leads them on a collision course with their number one suspect.

Jughead (Cole Sprouse) challenges Bret (guest star Sean Depner) to a duel to settle their grievances, while Toni (Vanessa Morgan), Kevin (Casey Cott) and Fangs (guest star Drew Ray Tanner) seek revenge against Nick St. Clair (guest star Graham Phillips), who has shown up unexpectedly in Riverdale. Finally, a trip to New York City gives Veronica (Camila Mendes) an opportunity to catch up with her old friend Katy Keene (guest star Lucy Hale). Madelaine Petsch, Marisol Nichols, Mark Consuelos and Skeet Ulrich also star. Catriona McKenzie directed the episode written by Ariana Jackson.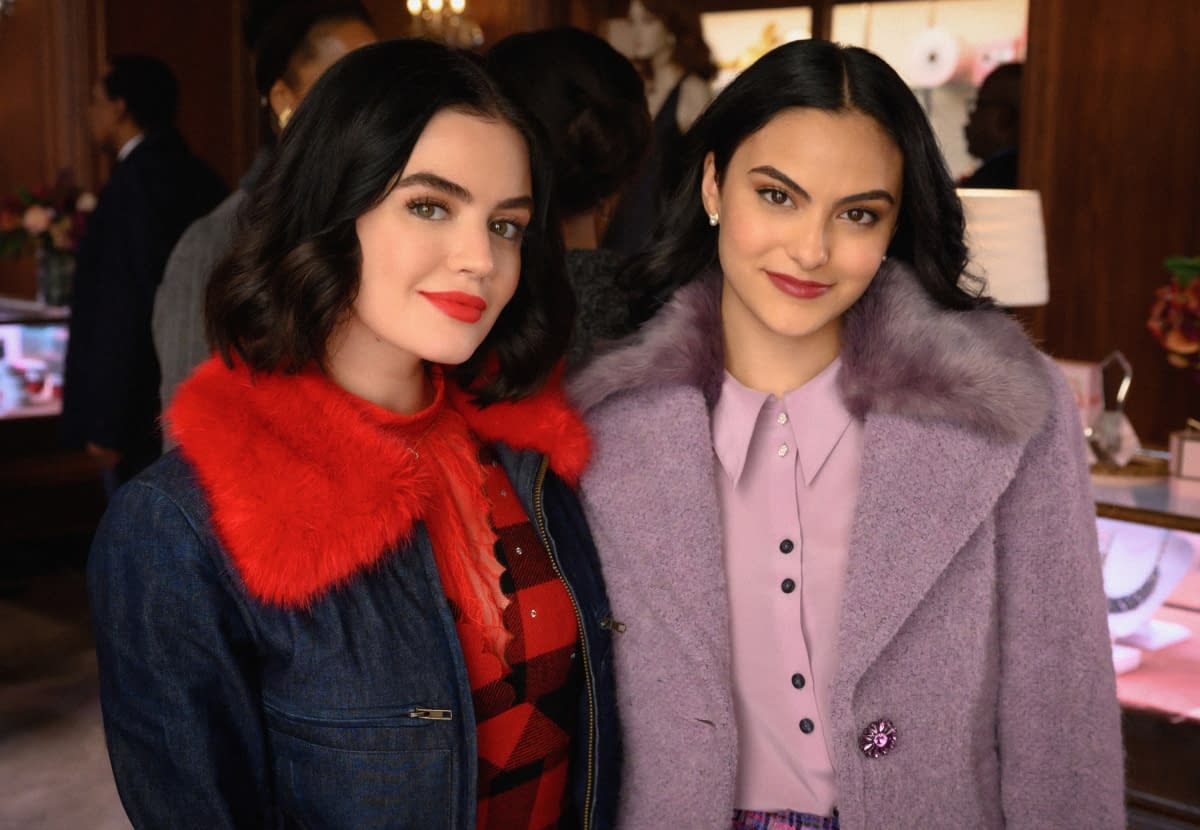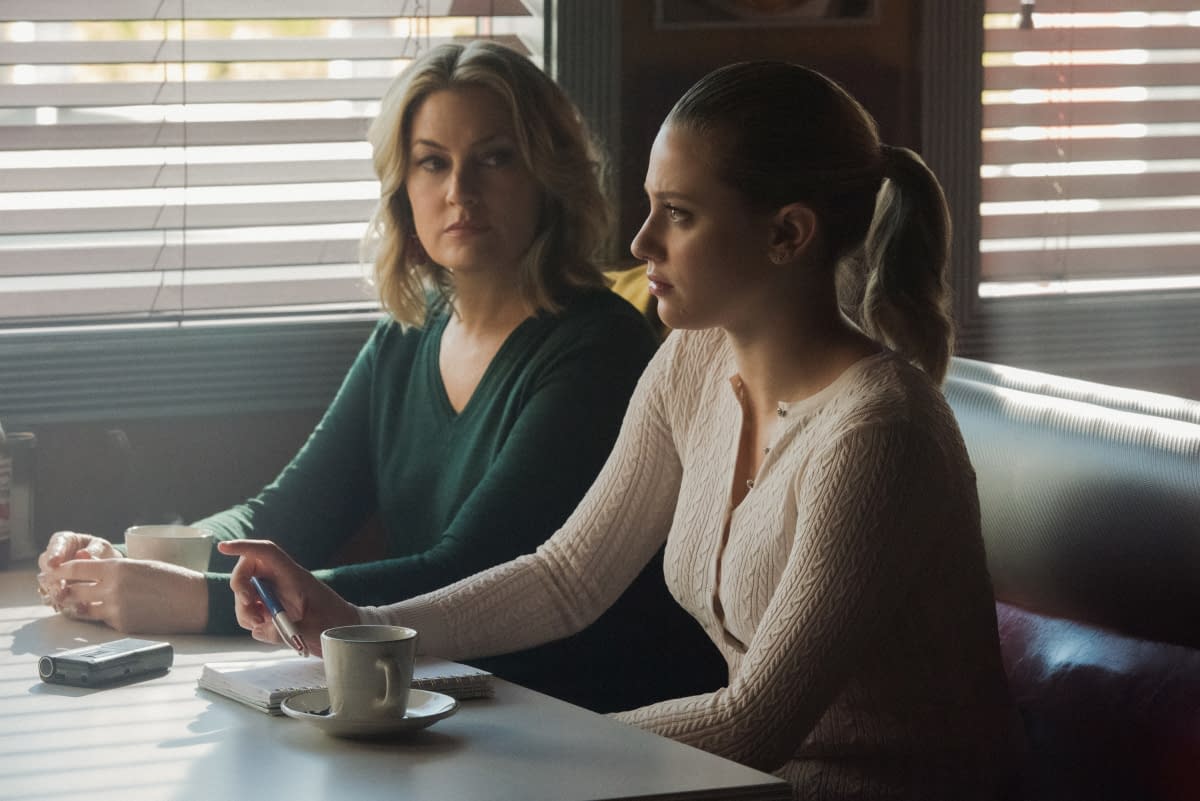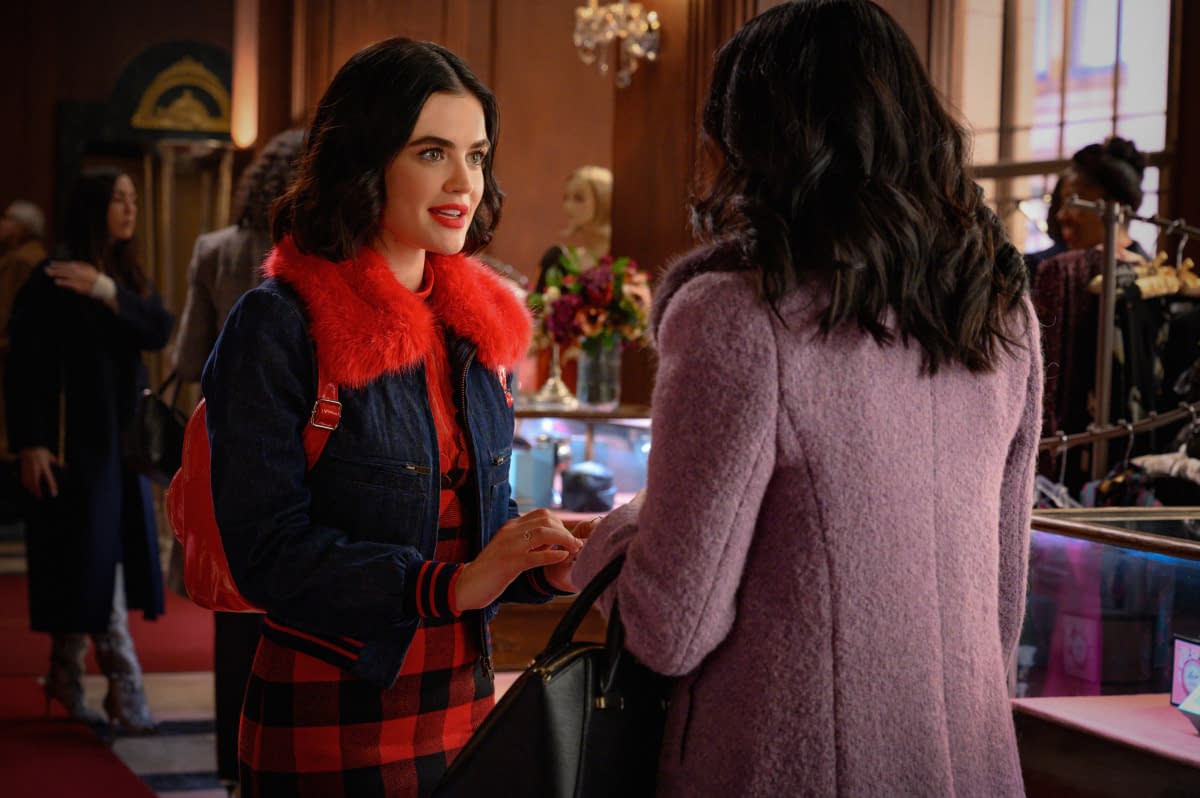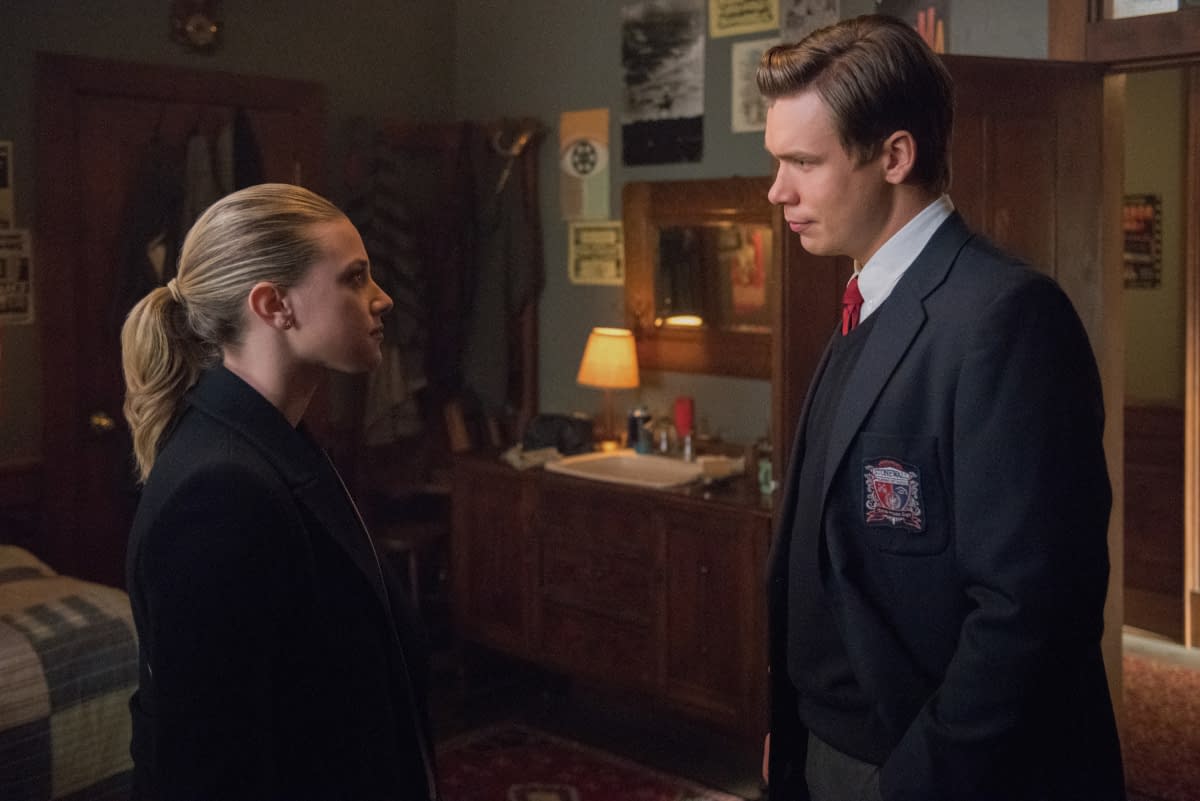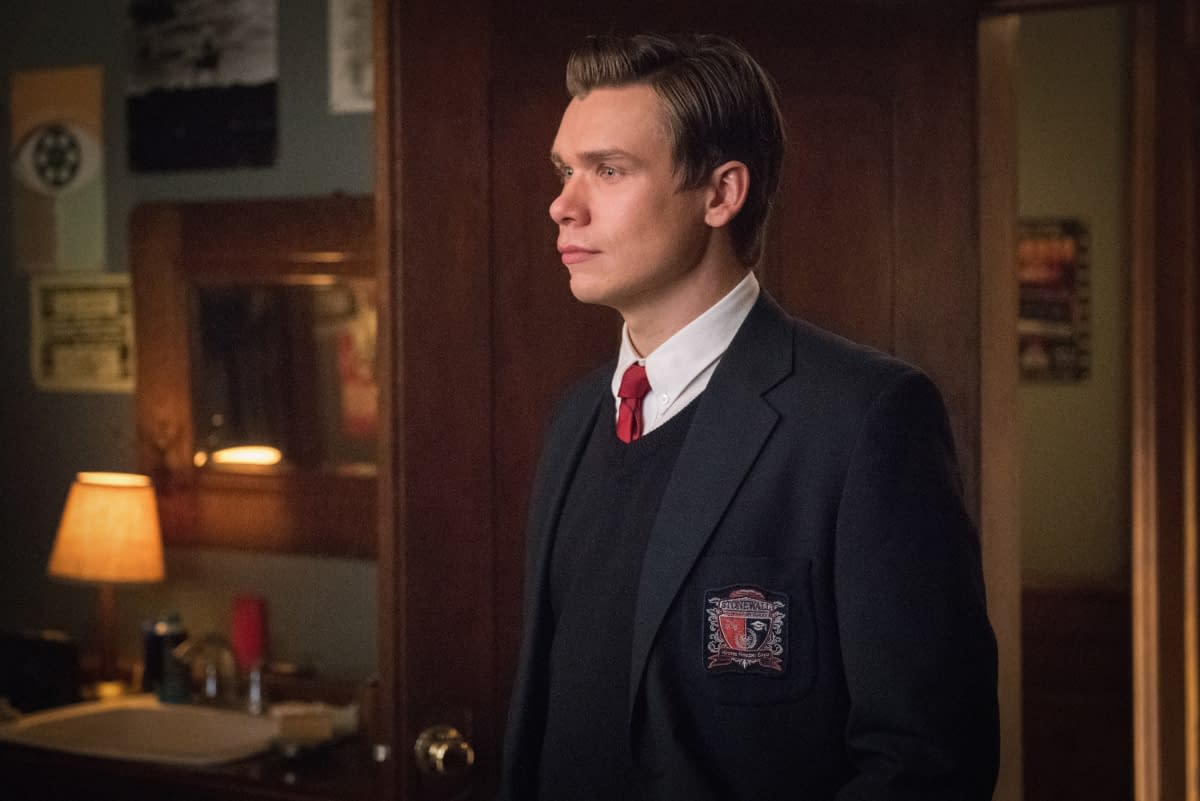 https://www.youtube.com/watch?v=QjInLeo42pg
KATY KEENE follows the lives and loves of four iconic Archie Comics characters — fashion legend-to-be Katy Keene (Lucy Hale), singer/songwriter Josie McCoy (Ashleigh Murray), performer Jorge Lopez/Ginger (Jonny Beauchamp), and "It Girl" Pepper Smith (Julia Chan) — as they chase their twenty-something dreams in New York City…together.

Katy designs clothes for anyone she can, including her friend and roommate Josie, whose singing talent catches the attention of Alexander Cabot (Lucien Laviscount), a CEO who hopes to reboot the record label division of his father's corporate empire. But Alexander's dream of signing Josie to a recording contract meets resistance from Cabot Media's powerful senior vice president Alexandra (Camille Hyde), who also happens to be his twin sister. Josie and Katy's roommate Jorge works at his family's bodega and has his eye on Broadway, but after a series of rejections, he hopes to take his drag performance career as Ginger to the next level. The mysterious Pepper Smith plans to open her own version of Andy Warhol's Factory. She has the connections, but no one seems to know where she got her money — or if she really has any at all.

Katy struggles to manage the pressures of her day job at Lacy's Department Store and her very demanding boss, Gloria (Katherine LaNasa), who is a legendary personal shopper. But Katy has the support of her longtime boyfriend, KO Kelly (Zane Holtz), who has his own dream of becoming a professional boxer. As these aspiring artists take on the runway, the recording studio, Broadway, and the NYC social scene, they will find more than just a career in the big city — they'll find long-lasting friendship.
Enjoyed this article? Share it!