Posted in: CW, Paramount+, Preview, TV | Tagged: Fatal Attraction, joshua jackson, lizzy caplan, paramount, preview, teaser
---
Fatal Attraction Releases Images From First 3 Paramount+ Episodes
Here are preview images from the first three episodes of Paramount+'s Lizzy Caplan, Joshua Jackson & Amanda Peet-starring Fatal Attraction.
---
Paramount+'s Fatal Attraction stars Lizzy Caplan as Alex, who becomes obsessed with her lover Dan (Joshua Jackson) after their brief affair (with Amanda Peet starring as Dan's wife, Beth). What follows is a deep-dive reimagining of the 1987 Michael Douglas & Glenn Close film exploring the timeless themes of marriage and infidelity through the lens of modern attitudes towards strong women, personality disorders, and coercive control. And now, we're getting a preview of what we can expect from the streaming series, with the release of preview images for the first three episodes (the series-opener, S01E02 "The Movie In Your Mind," and S01E03 "The Watchful Eye." Here's a look at what's to come, followed by Jackson offering some background intel on his character: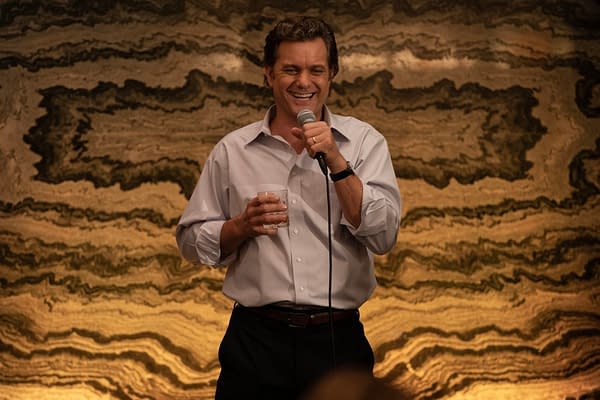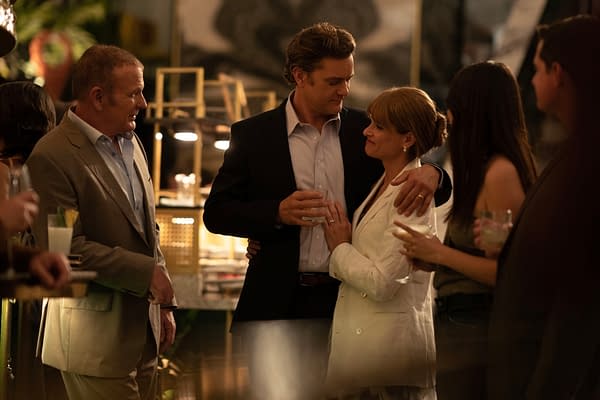 Fatal Attraction: Joshua Jackson on Dan Not Being a Victim
During an interview with EW, Jackson makes it clear that while the 1987 Michael Douglas & Glenn Close film portrayed Dan as more of a "victim of fate," the upcoming streaming series will examine just how much control Dan had on how everything went down. In addition, Jackson shares what Dan's fatal flaw is and the approach the series is taking to demonstrate the repercussions of his actions. Here are some of the highlights:
"Fatal Attraction" Focuses on Dan's Inability to Learn from His Mistakes: "The movie really presents him as the victim of circumstance, even though he's the one that committed the act. I thought it was interesting when you really start to examine the type of personality that would take this, from the outside, seemingly perfect life and put it in jeopardy to do something so selfish. Why does a man choose to do this? And then once he's committed the act, in particular, Dan's ego doesn't allow him to take accountability for the thing that he's just done. So he doubles down and creates even more havoc and then doubles down again… creates even more havoc. I thought that was an interesting take on the story of 'Fatal Attraction.'"
Multiple Timelines Demonstrate the Damage That Dan's Choices Have Cause: "The huge difference on the Dan side of the story is we have the time to really delve into the damage that he's causing. Honestly, the movie is very sympathetic to him. At no point does he seemingly feel all that guilty about what he's done. So we get into what might have happened if we saw all of those characters, say five, 10, 15 years after the event, and the damage has now had a chance to seep down into the cracks of his marriage and the rest of his life. He actually has to deal with the repercussions of his actions."
Dan's Downfall? It's All Image of Accountability: "If he could step down off his own pedestal, he could save himself so much pain, but because he's invested in the image of himself, of this successful man, loving father, doting husband, he can't grapple with the fact that he did something against that. He really has no love for himself. He doesn't have the grace or sympathy for himself to accept that he is also a flawed person and has done something unequivocally bad that he would definitely need to make up for. But if he could admit the first bad thing, he could save himself from all the rest of these pains."
Joining Jackson, Caplan & Peet are Alyssa Jirrels (Boo Bitch), Toby Huss (Halt and Catch Fire), Reno Wilson (Good Girls), Brian Goodman (Rizzoli & Isles), Jessica Harper (The Old Man), John Getz (Doom Patrol), Toks Olagundoye (Veep), David Sullivan (The Wilds), newcomer Isabella Briggs, and Doreen Calderon (Loot, Riverdale). Alexandra Cunningham serves as writer, showrunner & executive producer, with Kevin J. Hynes sharing a co-story credit with Cunningham as well as executive producing. Darryl Frank and Justin Falvey are on board to executive produce for Amblin Television.
---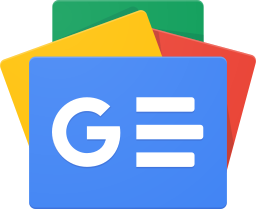 Stay up-to-date and support the site by following Bleeding Cool on Google News today!