'Fear the Walking Dead' Season 5: EP Ian Goldberg Teases Plane Importance, One Walker Opening "Universe of Possibilities"
With a little less than two months to go before the season 5 premiere of AMC's Fear the Walking Dead, series executive producer, writer and showrunner Ian Goldberg took a few minutes out of his panel during this week's AMC Networks 2019 Summit to offer fans another tantalizing tease about the upcoming season.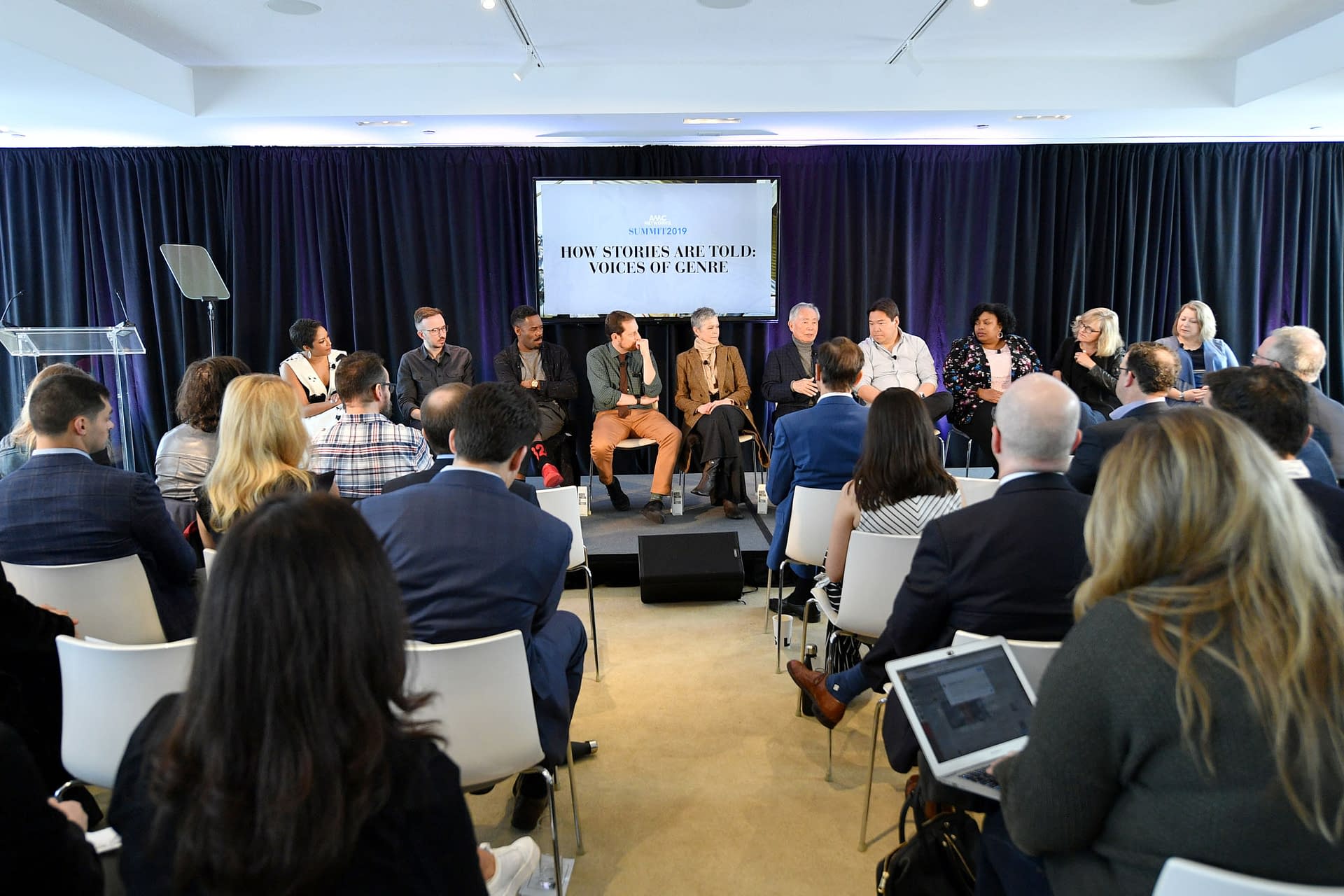 As specualtion over the season's possible connections to the rest of the Walking Dead universe continues to grow (see below), Goldberg referenced the recently released trailer (also, see below) – and in particular, that mysterious plane and what exactly that means to the story: that it will be "emblematic of the lengths the group will go to, to help people out in the world. But the plane will also draw people in — some living, some walkers."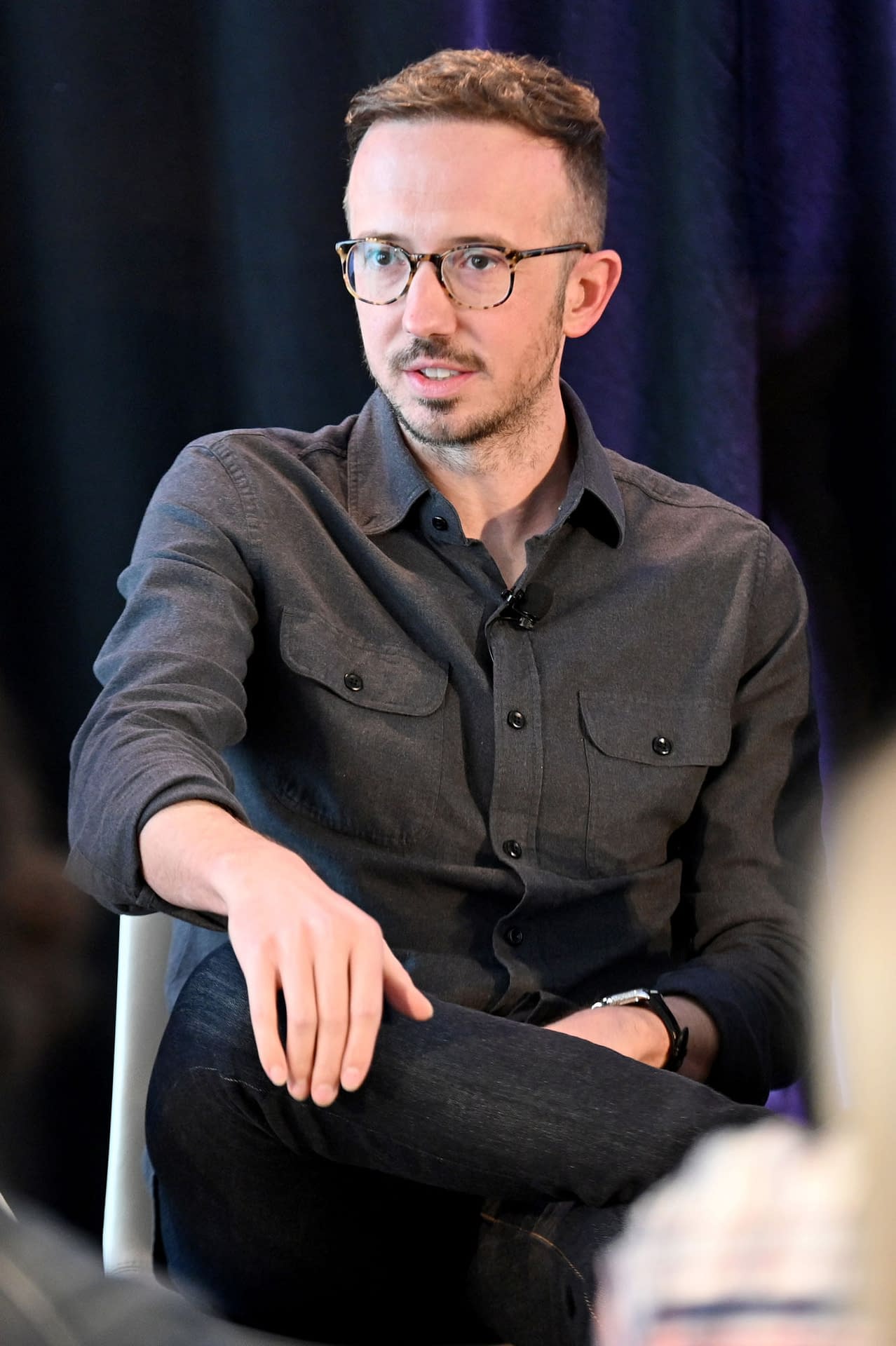 Good enough of a tease? Oh, no! Then there was this: "And that one walker in particular… will open a universe of possibilities."
Hmmm…
As for one of the show's greatest strengths coming out of the past season and heading into a fifth season, Goldberg appreciates how FTWD demonstrates how even though we are all different, we are all bonded by common goals:
"One of the many things I like about Fear the Walking Dead is it's a show where you can bring together a lot of points of view. Tonally, what we've been doing in Seasons 4 & 5 is about hope, bringing people together to help one another, and unifying people — so when everyone is united behind this goal of survival, things like race, sexuality, they all fall away and everyone becomes linked by that goal."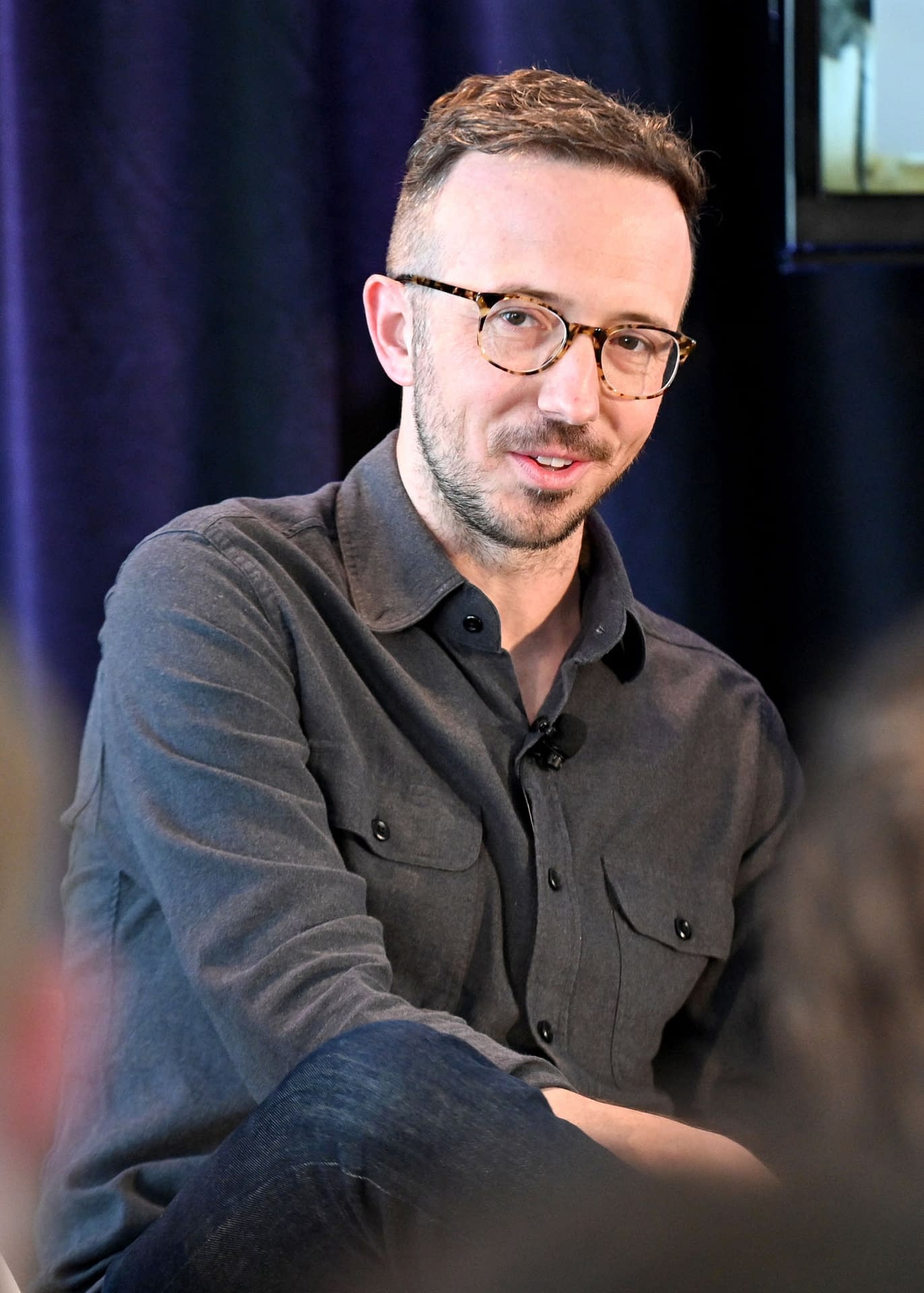 AMC Networks 2019 Summit was a gathering of talent from AMC, BBC America, IFC and SundanceTV for a morning's worth of panel discussions under the "Story Matters" banner. Topics covered over the course of the events included: tackling how the storytelling gatekeepers in Hollywood can ensure that voices in front of and behind the camera are a representation of the world we live in; how headline-making social issues and impactful themes are addressed through genre; and what connection do we feel to content that explores our natural world, as well as what is the power of levity when addressing dark and serious themes and how far is too far – how can humor be used responsibly in today's conflicted world.
Goldberg was a panelist during the "How Stories Are Told: Voices of Genre" session, moderated by correspondent / journalist, Alicia Quarles. Joining them for the discussion were Colman Domingo (FTWD); Scott Gimple (Chief Content Officer, The Walking Dead universe); Melissa McBride (TWD); George Takei (Consultant, The Terror: Infamy); Alexander Woo (Showrunner, Executive Producer, Writer, The Terror: Infamy); LaToya Morgan (Co-Executive Producer, Writer, Into the Badlands and TURN; Writer, TWD); Daisy von Scherler Mayer (Director, FTWD, TWD, Mad Men, Halt and Catch Fire); and Deborah Harkness (Author, A Discovery of Witches, Executive Producer, A Discovery of Witches).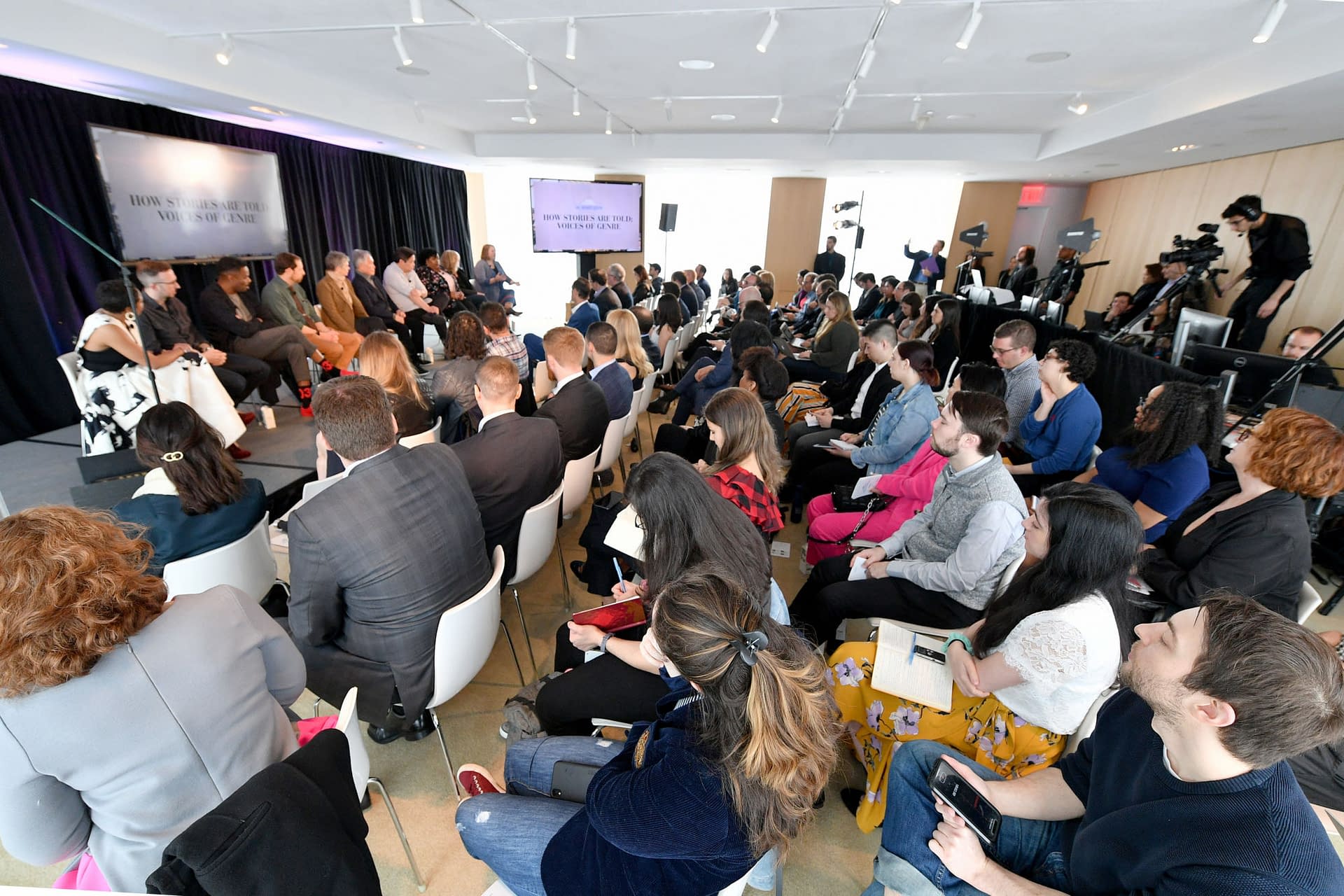 With its fifth season beginning on June 2, FTWD could actually serve as a kind of "prologue" to AMC's upcoming Rick Grimes film trilogy – at least if we're reading into Gimple's words from WonderCon 2019 correctly. When asked if TWD and FTWD would ever confront a shared "big bad," Gimple answered in a way that teased the possibility of an upcoming connection much larger than just a common foe:
"This season, I wouldn't classify it as an enemy, but there will be this – beyond Austin [Amelio] – this very interesting commonality, this story strand that's gonna be furthered on this show that started on The Walking Dead. And who knows where it will go? But that's the thing on tap right now."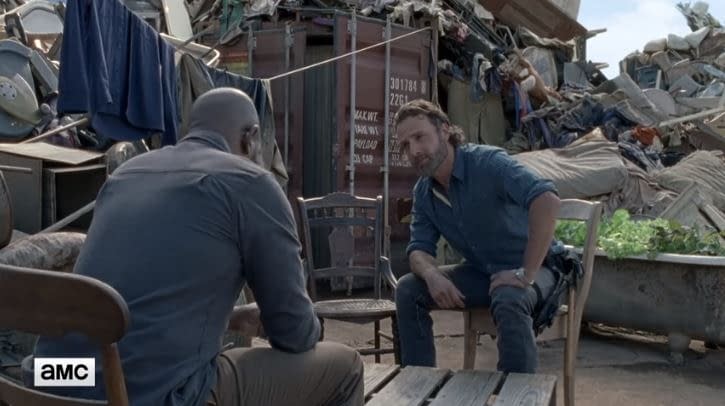 It wouldn't be the largest leap of faith in the world to say that the "story strand" Gimple is alluding to is the one that saw Rick and Anne (Pollyanna McIntosh) leave the Walking Dead playing field in the middle of TWD's ninth season – resulting in a six-year time jump.
Gimple continued, describing the upcoming fifth season as a "beautiful, and action-packed, and hilarious, and sad, and explosive kind of story that actually has to do a lot with one of the characters here [in FTWD], but very much a great deal having to do with another peek into the greater universe of The Walking Dead." That currently unknown character (assumption being Austin Amelio's Dwight, yet there's a feeling of "swerve" there…) will be the focal point of things that have gone on with both FTWD and TWD.
Tying into the helicopter storyline would also be in line with what Gimple had to say recently on a recent edition of Talking Dead:
"Fear the Walking Dead is coming up in June, and there is a story in the first half of the season that has to do with one of these greater stories of the universe that will bring in some of the things that all of you guys have seen before, and it will expand it out just a little bit more, and then we'll have an announcement."
Heading into season 5 of Fear the Walking Dead, the group's mission is clear: locate survivors and help make what's left of the world a slightly better place. With dogged determination, Morgan Jones leads the group with a philosophy rooted in benevolence, community and hope. Each character believes that helping others will allow them to make up for the wrongs of their pasts.

But trust won't be easily earned. Their mission of helping others will be put to the ultimate test when our group finds themselves in unchartered territory, one which will force them to face not just their pasts but also their fears. It is only through facing those fears that the group will discover an entirely new way to live, one that will leave them forever changed.
Earlier this yeatr, FTWD cast member Alexa Nisenson (ex-Vulture Charlie) was promoted from recurring to series regular for the upcoming season. Joining Nisenson are Karen David (Legacies, Galavant) as a series regular reportedly named "Grace," and The Walking Dead alum Amelio, reprising ex-Savior Dwight for the fifth season. At WonderCon 2019, it was announced that Ruben Blades would be returning to the series as Daniel Salazar – even making an appearance at the panel.
Nisenson, David, and Amelio join Dwight's crossover comrade Morgan on the upcoming season of The Walking Dead spin-off series, which has undergone some major changes over the past year. Jenna Elfman, Garret Dillahunt, Maggie Grace, Mo Collins, and Daryl Mitchell joined James on the series last season; with Alycia Debnam-Carey, Colman Domingo, and Danay Garcia the only original cast members heading into the fifth season. Daniel Sharman is expected to reprise his role as Troy Otto, though how his character will come into play during the upcoming season is still unknown.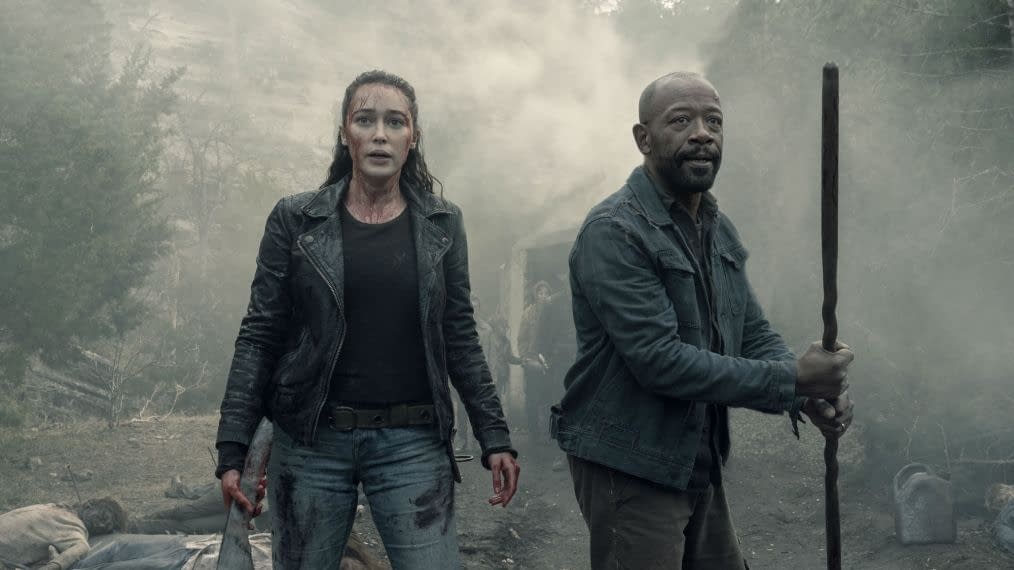 AMC's Fear the Walking Dead is executive produced by Gimple, showrunners Andrew Chambliss and Ian Goldberg, as well as Robert Kirkman, David Alpert, Gale Anne Hurd, and Greg Nicotero, and produced by AMC Studios. Fear the Walking Dead returns Sunday, June 2, at 9 p.m. ET/8 p.m. CT – leading into the series premiere of fantasy-horror adaptation NOS4A2, based on Joe Hill's novel.