The CW has released 13 new images for the upcoming 21st episode of The Flash season 4 called 'Harry and the Harrisons'. The images don't give away too much, but they do include images of the guest stars — which you might consider to be a spoiler if you don't already know who it is… so spoiler warning.
.
.
.
Here is the synopsis for the episode:
Harry and the Harrisons

THE TEAM TURNS TO AMUNET BLACK FOR HELP — With DeVoe's Enlightenment device nearly complete, in order to disable it The Flash (Grant Gustin) and his team must put their faith in an unlikely ally — Amunet Black (guest star Kattee Sackhoff [sic]). Meanwhile, Harry (Tom Cavanagh) hits an all-time low when the "Council of Wells" kicks him out but then Cisco (Carlos Valdes) introduces him to the "Council of Harrisons." Kevin Mock directed the episode written by Judalina Neira & Lauren Certo (#421). Original airdate 5/8/2018.
The images show us Katee Sackhoff in her return as Amunet Black, aka Blacksmith. The character hasn't been seen since the prison break episode where DeVoe killed Hazard, Black Bison, Kilg%re, and Dwarfstar. Her return has her in more casual clothing than the normal black outfit she wears, though she is dressed like that in one shot. There is also no way to tell which order these shots are supposed to be in, so it's hard to figure out the story from them.
We don't get any shots of the Council of Wells or the Council of Harrisons that are rumored to appear. I'm curious how many different versions of Wells Tom Cavanagh will be playing in this episode.
The Flash airs Tuesdays at 8 p.m. ET on the CW with this episode, 'Harry and the Harrisons', scheduled for May 8th.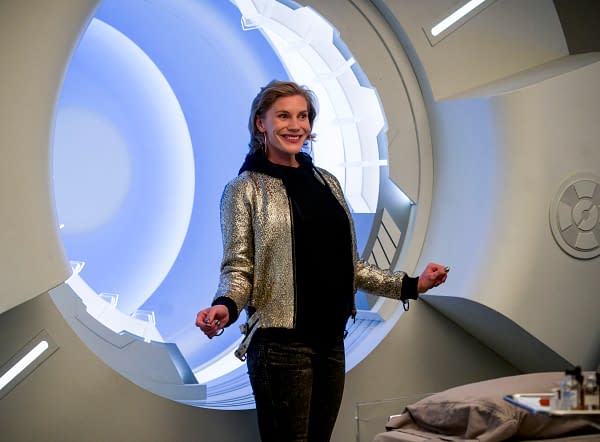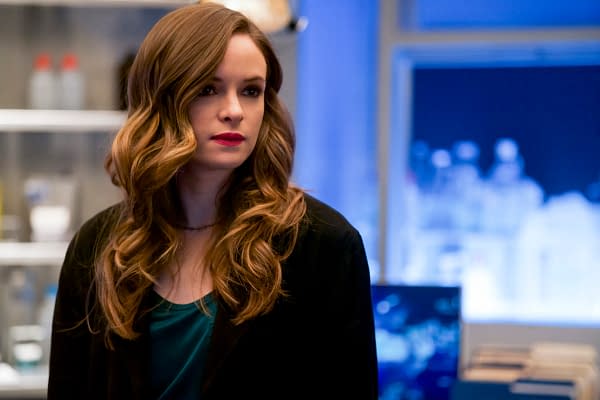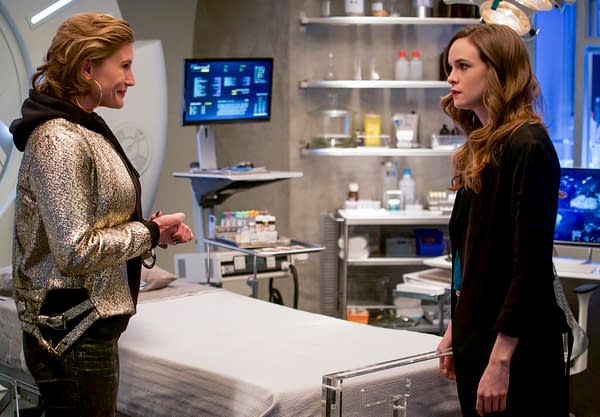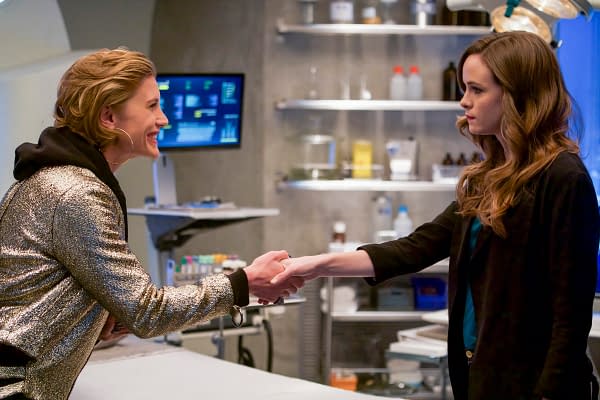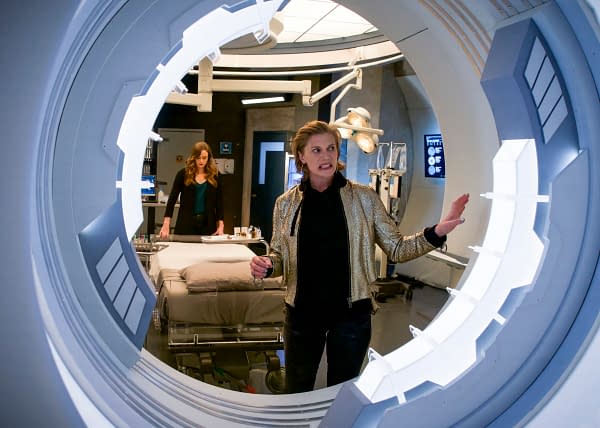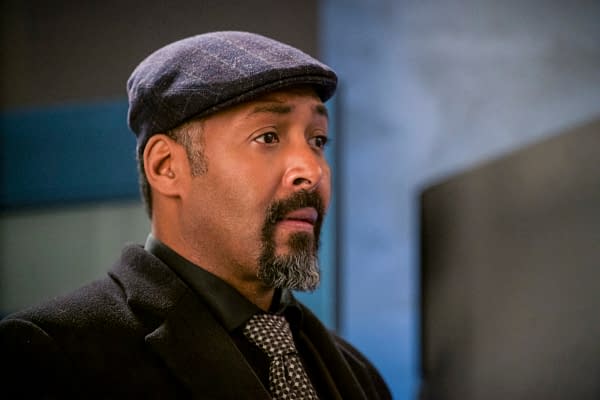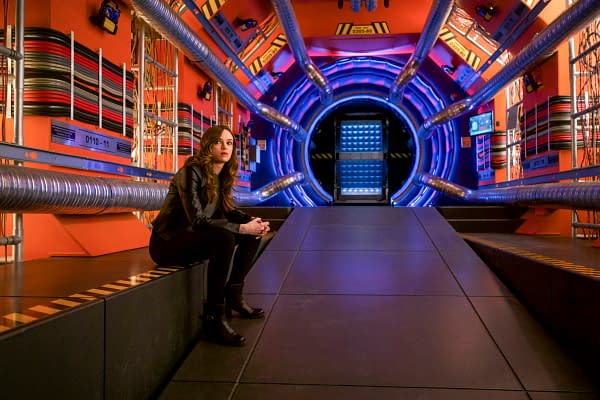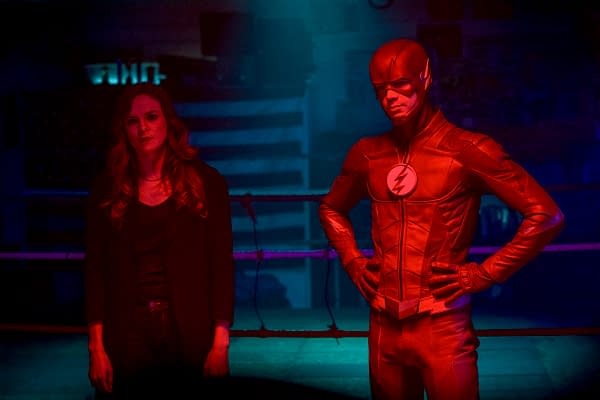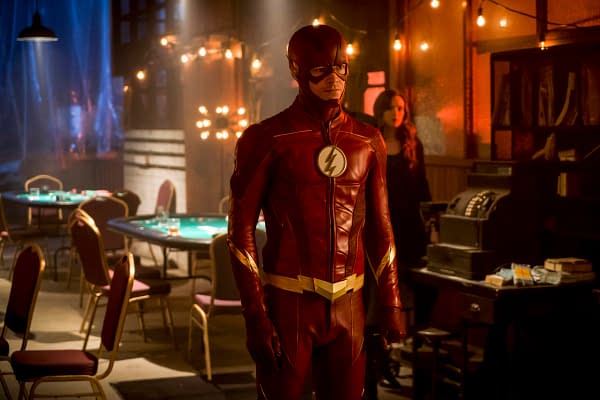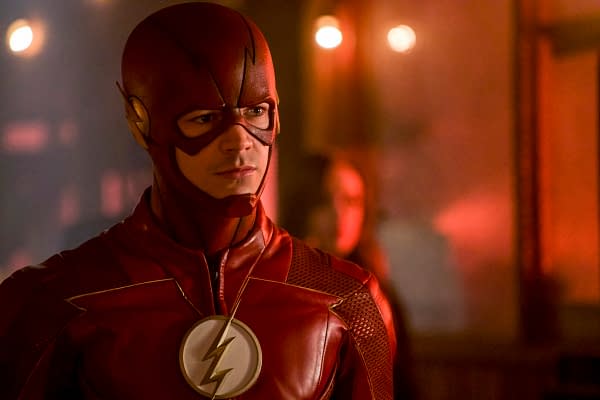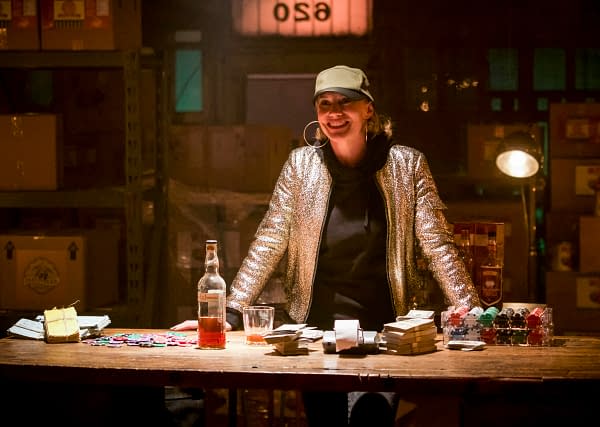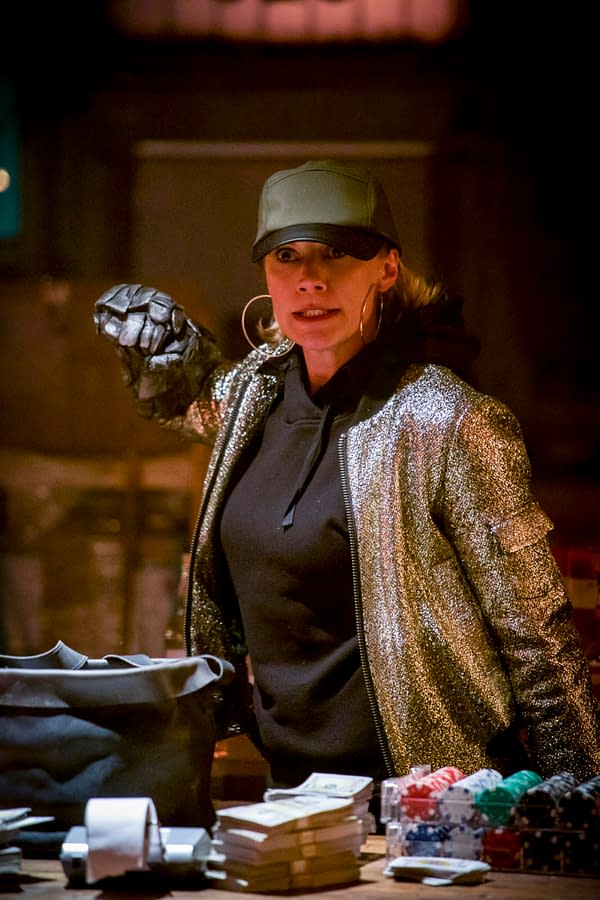 Enjoyed this article? Share it!