Tonight we're getting the second-to-last episode of The Flash season 4 (told you I was getting tired of writing "penultimate" — damn, I just did it anyway). Tonight's episode is all about DeVoe (Neil Sandilands) getting closer to his Enlightenment event and how the team is going to stop him. It also includes another guest star, who has been announced but I won't mention until after the image in case you want to avoid spoilers…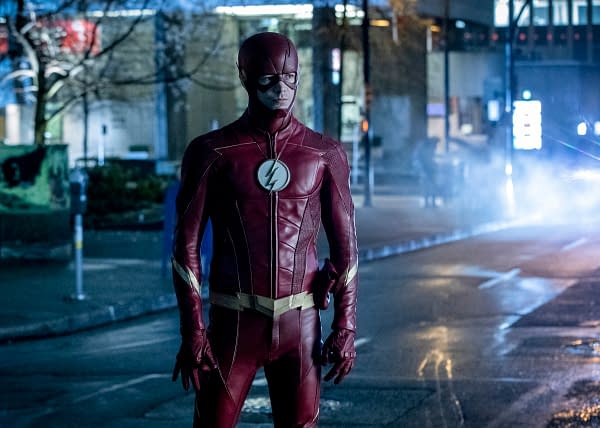 Tonight's episode includes Fallout (Ryan Alexander McDonald) — oh, and John Diggle (David Ramsey) from Arrow, who is now part of ARGUS. It also has Barry (Grant Gustin) trying to show Cisco (Carlos Ramon) and Caitlin (Danielle Panabaker) how to function in Flash Time so they can do more in the time they have left. But the key to beating DeVoe may be his wife, Marlize (Kim Engelbrecht), whom Iris (Candice Patton) is trying to catch by having the citizens of Central City look for her. But Harry (Tom Cavanagh) suggests she should follow the feelings, and Iris realizes she needs to look into the DeVoes' past to figure out where she might be hiding now. That's what we see in the clip below.
The Flash airs tonight at 8 p.m. ET on the CW.
https://youtu.be/83CaonV2kY4
Enjoyed this article? Share it!