The Flash Season 4: Inside the Episode 'Think Fast'
Tonight we get the penultimate episode of The Flash season 4… and I'm getting tired of writing the word penultimate. The CW has released an inside look into 'Think Fast', which takes place about 12 hours before Devoe's planned Enlightenment, which means the team is desperately running out of time. Executive Producer Todd Helbing talks about what is going on, Cisco's plan, and where Harry is emotionally. Spoilers ahead.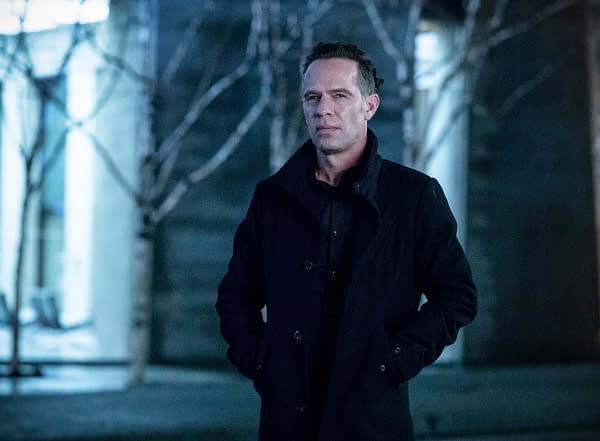 DeVoe (Neil Sandilands) is close to launching his satellites and causing the Enlightenment that he has been working toward all season. Team Flash has about 12 hours to stop him, and Cisco (Carlos Valdes) comes up with an idea of how to extend that time by having Barry (Grant Gustin) take him and Caitlin (Danielle Panabaker) into Flash Time so they have can think faster… hence the title. But we learned in the 'Flash Time' episode that a non-speedster would have trouble dealing with going that fast. So it seems like a bit of a long shot.
Meanwhile, Harry (Tom Cavanagh) may not have his intelligence, but he's better in touch with his feelings and is certain that DeVoe has delayed because Marlize (Kim Engelbrecht) has left him and believes he knows where she has gone. He thinks she's the key to stopping DeVoe, but Iris (Candice Patton) can't get past the fact Marlize tried to kill her with a katana.
The Flash airs tonight at 9 p.m. ET on the CW.
https://youtu.be/DqebYSCsteg