Flash Season 4: What Does Iris West-Allen's Costume Tell Us?
Earlier this week we got the reveal of the costume that Iris West-Allen (Candice Patton) will be wearing in the upcoming episode 'Run, Iris, Run'. In the episode she has her DNA swapped with Barry's (Grant Gustin) and ends up with his speed. Though, I'm not exactly sure science works that way… Anyway, that leads her to putting on a costume and mask and fighting crime, like you do. This is the costume she will be wearing: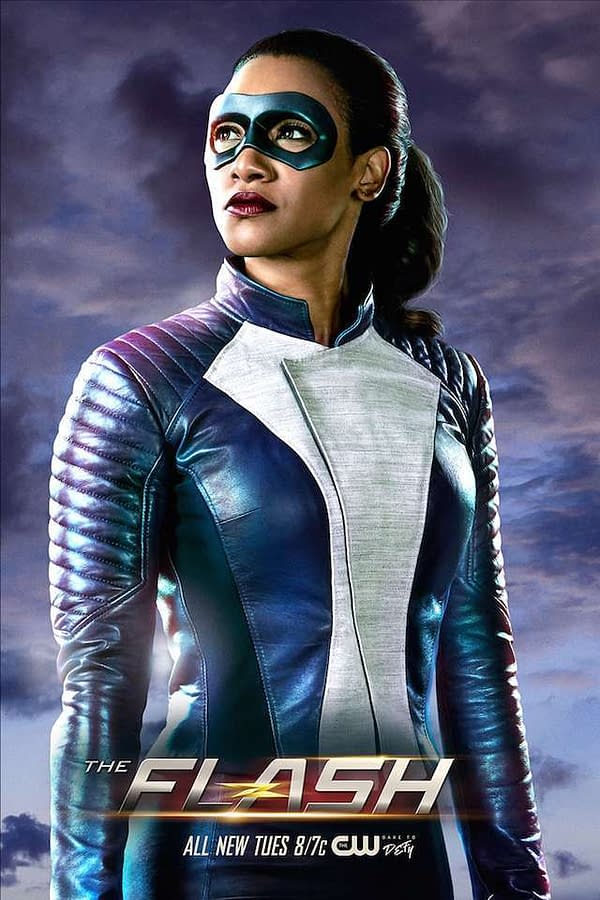 At first it seemed like a variation on the costume worn by Jesse Quick (Violett Beane), which was the same a Trajectory (Allison Paige). But when you really look it it, they're not that similar.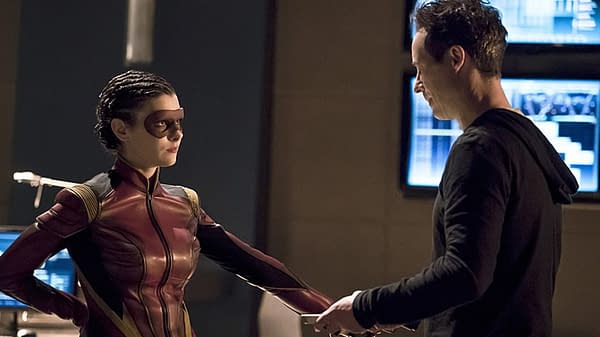 The padding on the shoulders and the way the top seals are completely different. This is a completely different suit that Cisco (Carlos Valdes) or someone will have had to make. But the real fascinating thing here is who the costume looks like. At least to me, it appears to be how the Arrowverse would do the costume of the Legionnaire named XS, aka Jenni Ognats, Barry and Iris's granddaughter from the comic books.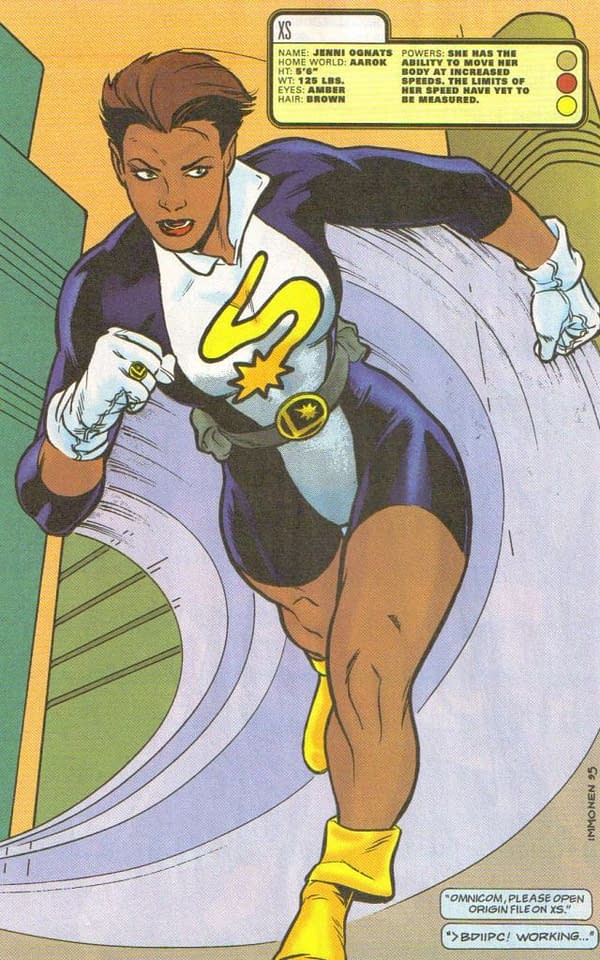 Ever since the talkative caterer / pay it forward woman (Jessica Parker Kennedy) appeared, there has been speculation that she was either Dawn Allen or Jenni Ognats. And while Dawn is a possibility, I think the costume looks very similar to XS, and with the introduction of the Legion of Super Heroes on Supergirl, my money would be on Jenni. The girl was also writing those same symbols that Barry was writing when he came out of the Speed Force, a mystery that has yet to be solved.
The Flash returns February 27th at 8 p.m. ET on the CW.