Flash/Supergirl Musical Crossover Reaches Peak Glee With the upcoming musical crossover of The Flash and Supergirl on The CW, we were already going to get a bit of a Glee flashback. After all, stars Grant Gustin (Barry Allen/Flash) and Melissa Benoist (Kara Danvers/Supergirl) are both alums of the musical high school drama show created by Ryan Murphy. However, with Andrew Kreisberg exclusively confirming the casting for the crossovers' villain to TV Line, the Music Meister, we have now achieved peak Gleek, as fan favourite actor from that show, Darren Criss, will be joining his former cast mates to plaque them with his dreamy dulcet tones. Also, this gives me an excuse to post lots of Darren Criss pics.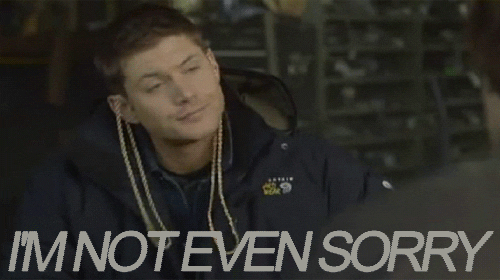 Gustin, incidentally, was of course technically a villain in Glee, introduced to flirt mercilessly with with Criss' Blaine and cause tension between him and on-screen boyfriend, Kurt Hummel.
Sadly, this is not likely to see a full role reversal in the crossover, with Criss probably not hitting on The Flash constantly. Probably.
However, we will get smooth singing from Gustin, Benoist, Criss and a host of other stars from the whole Arrowverse of CW DC shows, including John Barrowman (Malcolm Merlyn), Victor Garber (Dr. Martin Stein/Firestorm), Carlos Valdes (Cisco/Vibe) and more!