Frasier Sequel Series Pilot Ep Title, Writers & Director Info Released
With rehearsals & filming getting underway soon on Paramount+'s Frasier sequel series, we have the pilot episode title, writers & director.
---
We're starting off what looks to be a very busy news day with an update for those of you out there looking forward to Kelsey Grammer's return as Dr. Frasier Crane in Paramount+'s upcoming revival/sequel series. Previously, we were given the heads up that from the end of January forward, things would start moving with regard to production, and now Casting Director Jeff Greenberg (Modern Family, My So-Called Life) has confirmed it in a big way. Taking to Twitter with the message, "And so it begins. Again," Greenberg shared a look at the cover of the first script for the season: Episode 101 "Pilot: The Good Father" (written by Joe Cristalli & Chris Harris and directed by James Burrows).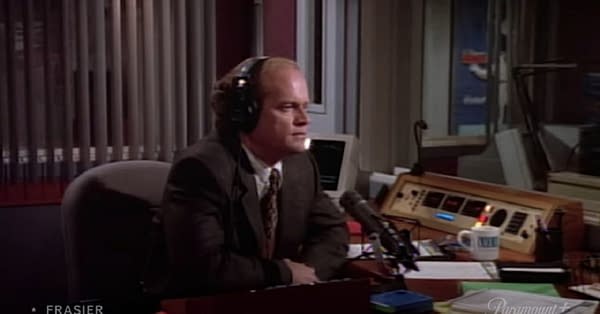 Joining Grammer on the streaming series are Jack Cutmore-Scott (Kingsman), Nicholas Lyndhurst (Only Fools and Horses), newcomer Anders Keith, and Jess Salgueiro (Y: The Last Man). Here's a look at Greenberg's tweet sharing the good news (and some important script intel):
What We Know About Paramount+'s Frasier Revival
Charming and handsome, Cutmore-Scott's Freddy is a nuanced combination of his father and grandfather. Years ago, Freddy rejected following in his father's footsteps—dropping out of college to become a fireman—and he's never looked back… until now when recent troubles have left him with no one to turn to in his life. If they can overcome past differences, Freddy and Frasier might finally have a chance to repair old wounds. Lyndhurst's Alan Cornwall is Frasier's old college buddy turned university professor. British, boozy, and larger than life, Alan has an intellect on par with Frasier's—if only he ever felt like using it. Alan's mischievous streak might be just what Frasier could use to shake up his routine, while Frasier's thoughtful guidance might help Alan find some of the direction he's been missing in his own life.
Keith's David is Frasier's nephew, now an adult and an awkward college freshman with a penchant for off-kilter observations. Frasier's nephew David has Niles' intelligence, Daphne's smile, and neither of their polish. David's unearned confidence may confuse some, but Frasier has a fondness for his nephew's earnest enthusiasm. Salgueiro's Eve is Freddy's (Cutmore-Scott) roommate who is spontaneous, outgoing, and bursting with creative energy whether it was asked for or not. Eve is a breath of fresh air. With an innate ability to connect with both Frasier and Freddy, Eve is a critical bridge between father and son as they attempt to reconcile.
"We start rehearsals in February. We've been working on it, honestly for about six or seven years. It's been on the slow burner. We were like, 'This is not a bad idea. Maybe this is a good idea," Grammer revealed during an interview with PEOPLE back in November 2022. During the interview, Grammer also confirmed that David Hyde Pierce would not be reprising his role as Frasier's brother, Niles Crane. "David basically decided he wasn't really interested in repeating the performance of Niles," Grammer revealed. In retrospect, Grammer says that the move ended up working out for the project.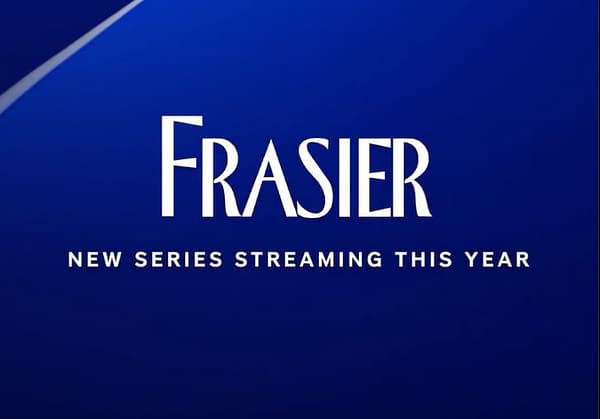 "In a very funny way, it just took us to a new place, which was what we originally wanted to do anyway, which was a Fraser third act. It's an entirely new life for him," he explained. But as much as Frasier may be heading into a new chapter of his life, the series will respect what came before it. "He's [Frasier Crane] our brave little soldier that continues on in life, finding new challenges and a new love and new people and a new city and stuff like that," Grammer said. "I'm really very excited about it, and we'll certainly always honor the past. We have to honor the fact that John Mahoney died and that Martin is no longer with us. We'll be dealing with that for sure." But as much as the show will be "responsive about the fact that there was a brother and such," Gammer makes it clear that the focus will be on "new friendships – and some new twists and turns he didn't know were still in there."