Freddie Prinze Jr. is set to star opposite Kennedy McMann in the CW's as-yet-Untitled Nancy Drew Pilot as the brilliant young sleuth's dad – we're just not if he's going to be a genuine "father figure" or a familial foe. Inspired by the classic series of books, the pilot stems from Josh Schwartz, Stephanie Savage's Fake Empire, and CBS TV Studios. Larry Teng (Supergirl) will direct, with Melinda Hsu Taylor (The Vampire Diaries) serving as executive producer/showrunner.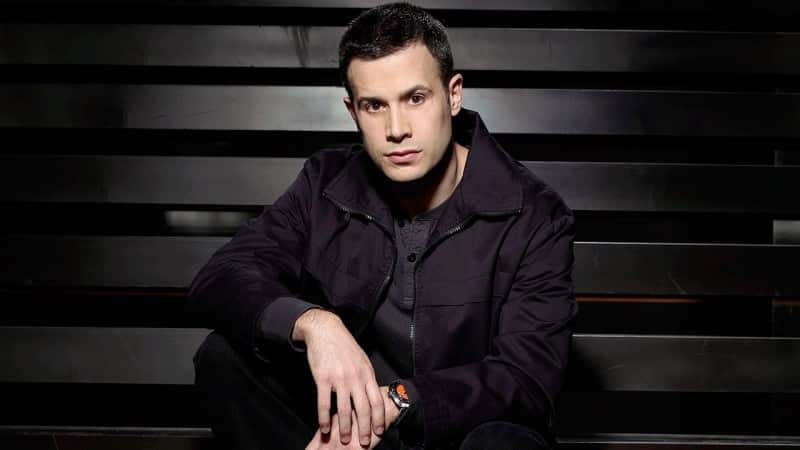 Written/executive produced by Noga Landau, Schwartz and Savage, the Untitled Nancy Drew Pilot centers on 18-year-old Nancy Drew (McMann) and is set in the summer after her high school graduation. She thought she'd be leaving her hometown for college, but when a family tragedy holds her back another year, she finds herself embroiled in a ghostly murder investigation — and along the way, uncovers secrets that run deeper than she ever imagined. When Nancy ends up a suspect in a murder, it rekindles her love for detective work, even though the clues lead her to believe that a long-dead local girl may be the killer.
Prinze Jr. plays Nancy's dad, Carson Drew, a dynamic attorney who has become estranged from Nancy following the recent death of his beloved wife – but his attempts to reconnect with his daughter run aground when Nancy's murder investigation reveals unsettling secrets from Carson's own past.
Joining McMann and Prinze Jr. for the pilot are potential series regulars Tunji Kasim, Leah Lewis, Maddison Jaizani, and Alex Saxon.
Kasim's Ned "Nick" Nickerson is Nancy's secret flame: a former high school athlete with a mysterious past, who should be on full scholarship to a top university. Instead, he's working as a car mechanic when he winds up a suspect in the murder along with Nancy — leading her to uncover a shocking motive from his past. But whether Nick's a victim of circumstance or something far more sinister remains to be seen.
Lewis' George is a tough, tattooed girl from the wrong side of the tracks who felt personally wronged by Nancy in high school. George now finds herself a suspect in the killing along with her former nemesis, forcing her to team up with Nancy to track the culprit and clear their names… and it just may be the beginning of a beautiful friendship.
Jaizani's Bess is a refined young woman whose wealthy background sets her apart from Nancy – but when they both become suspects in the same murder, Bess proves to be a spirited ally in the search for the real killer, all the while doing whatever it takes to keep her own dark secrets hidden.
Saxon's Ace is a charming dishwasher with a philosophical bent; his provocative insights on the murder investigation will lead Nancy to conclude that there's much more to this supposed burnout than meets the eye.
Enjoyed this article? Share it!