"Game of Thrones", "Married with Children", "Malcolm in the Middle" & More: 5 Seriously Dysfunctional TV Families [OPINION]
Thanksgiving or "Friendsgiving" (if you don't have any family to be around) is a time when loved ones gather around to reminisce and spend quality time…in theory. For some, a gathering of familiar faces just means someone lit the fuse to blow up a dam. A dam held together by masking tape, band-aids and Elmer's Glue keeps the river of problems from drowning its citizens. Bascially, a dam that the families on Game of Thrones, Malcolm in the Middle, and more, could take out with a glare and some not-so-friendly snark.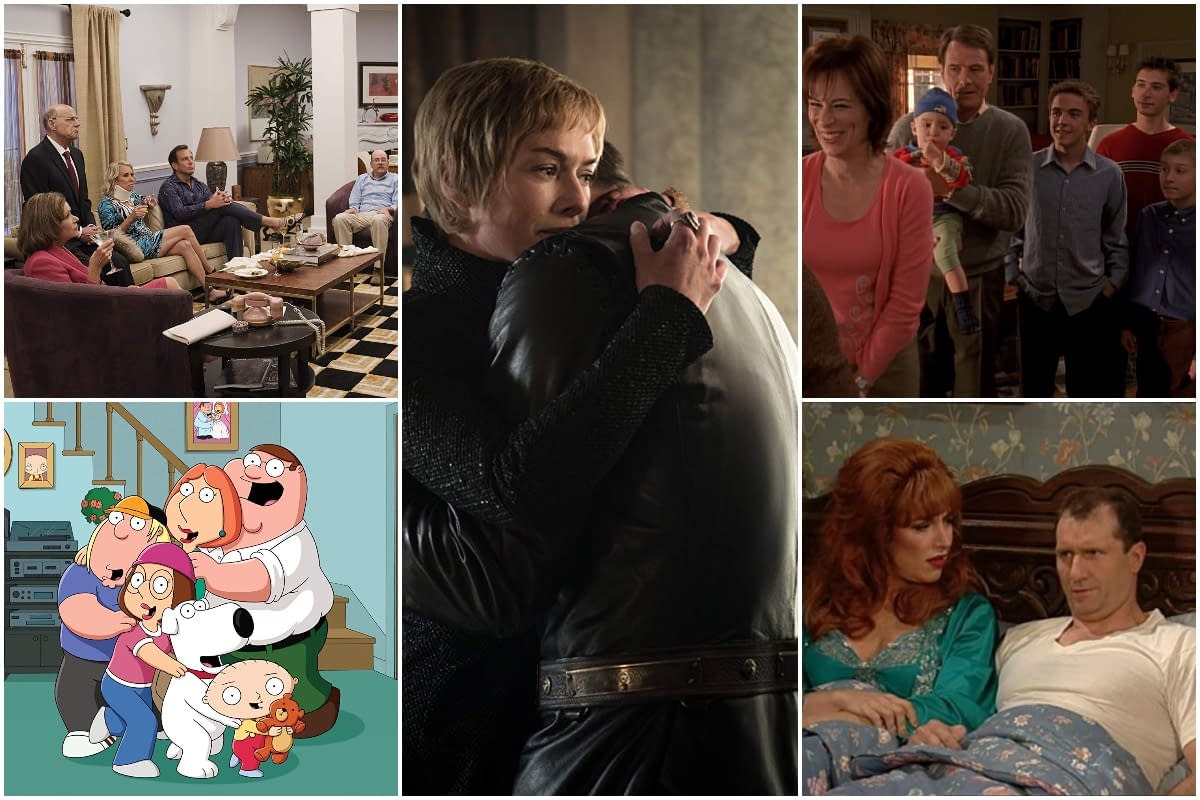 Here are Bleeding Cool's top five dysfunctional families on television, starting with…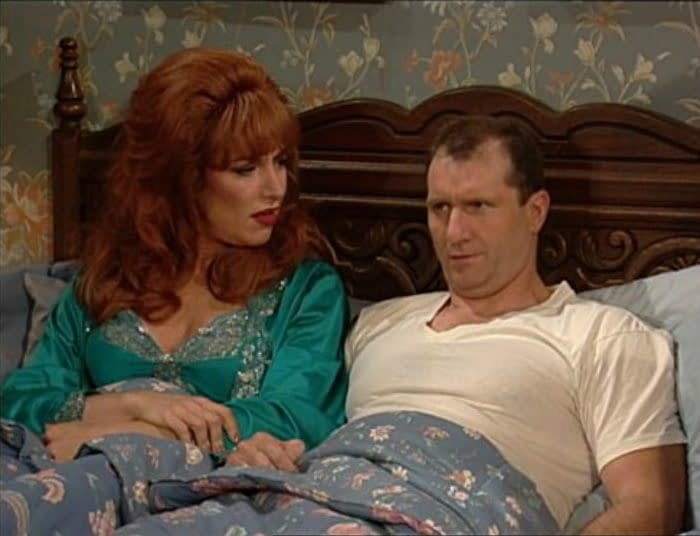 "Married with Children"
FOX's longest-running sitcom was the network's first sustainable hit. The Bundy's were far from the ideal American family. In certain respects, they set the bar for dysfunction. Al (Ed O'Neill) is a bitter curmudgeon of a shoe salesman, who has nothing but disdain for his family and the customers he serves. He's an opportunist whose only claim to fame is scoring four touchdowns in a single game for his high school football team. He's the 80's version of Archie Bunker.
FOX's First Dysfunctional Family
Al's wife, Peg (Katey Sagal) is Al's intellectual equal dishing out the verbal abuse as much as she receives it from Al and a minimalist of a mother. A fair comparison is if Edith from All in the Family took more of Archie's characteristics. Overly hormonal teenagers, Kelly (Christina Applegate) and Bud (David Faustino) try to survive high school and their parents' apathy. While initially smart, the producers turned Kelly into a dumb blonde while maintaining her razor-sharp wit. Bud takes after his father's lecherous ways but often fails in the process in his near-rudderless adolescence.
Their neighbors initially were Marcy (Amanda Bearse) and Steve (David Garrison), two milquetoast urbanites who get slowly corrupted by the Bundy's and become Peg and Al's best friends, respectively. When Garrison left the series, Jefferson (Ted McGinley) married Marcy and took over the role of Al's best friend.
For 11 seasons, Married with Children piled on the insults and cartoonish schemes becoming the quintessential counterculture anti-sitcom. They may say the meanest things to each another, but their bond as a family is one of the strongest in television history.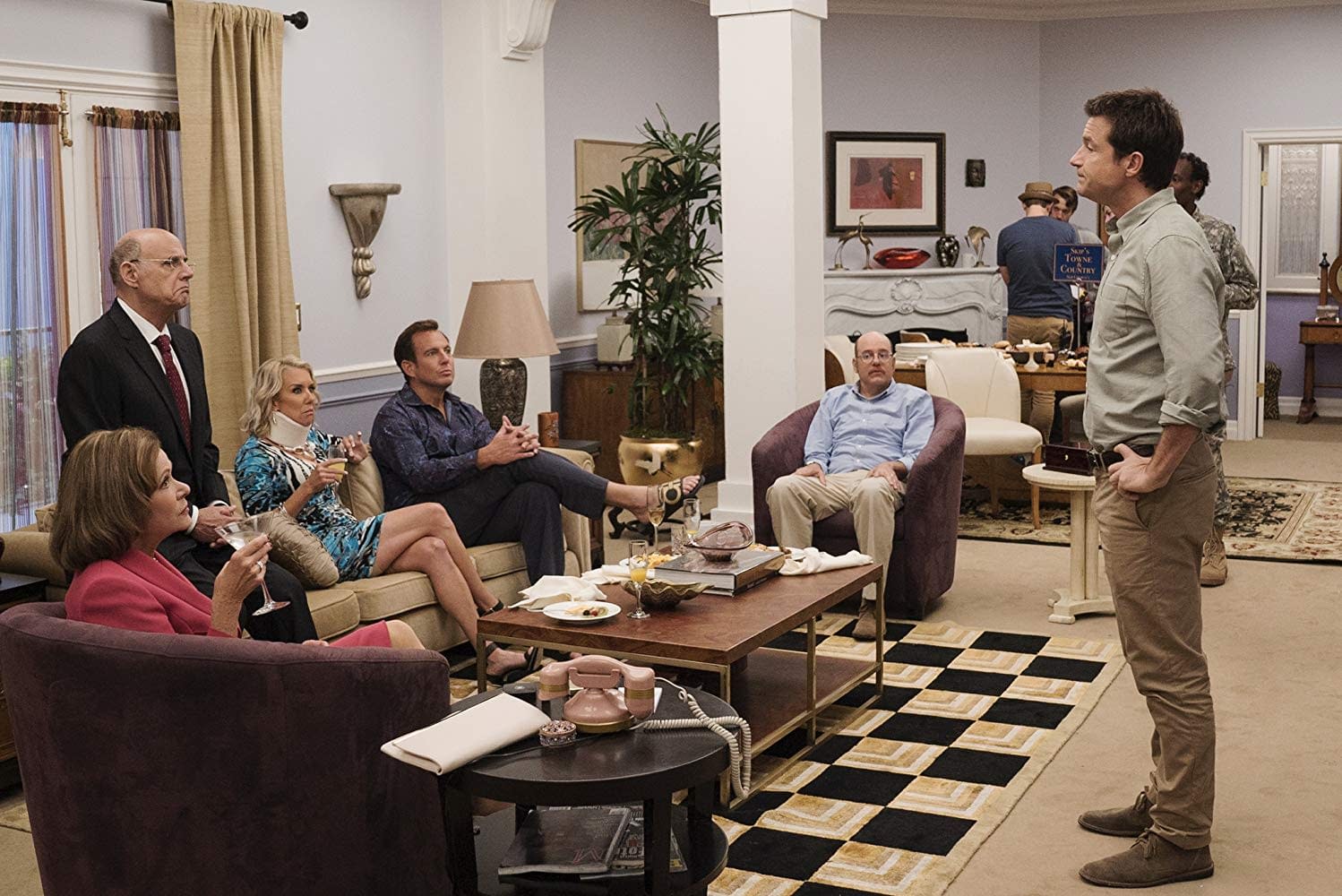 "Arrested Development"
Originally on FOX for three seasons before its cancellation in 2006, Netflix picked up the series in 2013 for two additional. The Bluth's are among the most callous, dysfunctional, and sociopathic of families with the schemes they find themselves in.
Very Dysfunctional Bunch
The story follows Michael (Jason Bateman), who's is as straight as it gets in a family full of caricatures. His mother, Lucille (Jessica Walter) is a self-absorbed alcoholic, who meddles in her children's affairs as it benefits her. She also manipulates Buster (Tony Hale) to the point he's her slave. One example is when Lucille wears an ankle monitor, reads a magazine and smokes. To hide the fact she smokes, she exhales the tobacco remnants into Buster's mouth where he covers his mouth and rushes to the open window to exhale the smoke. The process repeats until Buster exhausts himself.
Buster, who grew heavily dependent on Lucille, gets recruited into the Army, loses a hand, and struggles as a man-child.
Michael's father George Sr (Jeffrey Tambor) is a con-man, who started a banana stand business, which launched into a fortune. His later business dealings got him in trouble with the law (including treason) and he found himself incarcerated during much of the show's run. Tambor also plays his twin brother Oscar, who's more sensitive and in touch with his feelings. Lucille's cheated on George with Oscar.
Michael's son, George Michael (Michael Cera) tries to find his own way to success personally and professionally but lusts after his cousin, Maeby (Alia Shawkat). Forging her own identity from the shadow of her parents' shame, she's found herself in advantageous situations where she takes advantage of mistaken identity and rolling with it like the time she posed as a movie executive or retirement home resident.
Extended Family Just as Bad
Michael's brother, Gob (Will Arnett) is an amateur magician by trade but tries to find a way to get ahead in life whether if it's a personal or professional relationship. He finds himself in multiple loveless relationships and his business plans always fall through.
Michael's sister, Lindsay (Portia de Rossi) is a misguided activist, who finds her personal boundaries never stray far from her conservative roost when it comes to her morals. Her husband Tobias (David Cross) is a sexually-confused psychiatrist, who has no idea how double entendres work and later becomes a struggling actor.
Narrated by Ron Howard, the series is a perfect blend of outlandish scenarios, celebrity cameos, and excessive wordplay. The rapid-fire humor is reminiscent of the Jim Abrahams, David and Jerry Zucker comedies where almost every moment is a punchline. The Bluth's as a dysfunctional family works, because of how deep every member is willing to commit to making their plans successful and failing to hilarious results.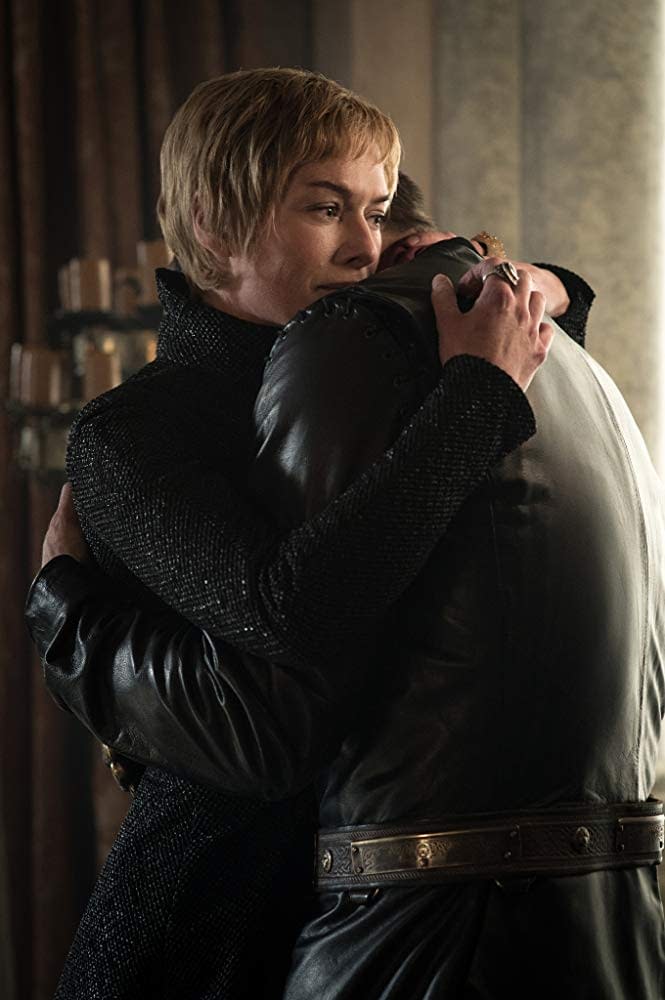 "Game of Thrones"
The world of Game of Thrones' Westeros owes a lot of its mythos, lore, and history to medieval Europe. Royal families normally practiced incest to keep the blood pure and the Lannisters were no exception. Jaime (Nikolaj Coster-Waldau) and Cersei (Lena Headey) Lannister had two children, thought to originally be Robert Baratheon's (Mark Addy). The first, Joffrey (Jack Gleeson) was a ruthless psychopath likely due to his incestuous and dysfunctional upbringing.
Aside from the brother-sister affair, Tyrion (Peter Dinklage) drew the ire of Cersei and Tywin (Charles Dance) but maintained his bond with Jaime. After being set up by Olenna Tyrell (Diana Rigg) and Petyr "Littlefinger" Baelish (Aiden Gillen), Tyrion was sentenced to death for regicide. When Jaime freed his brother, he committed patricide after finding his love with Tywin. While it's easy to pick on the Lannisters as the quintessential dysfunctional family, there was a late entry during the final seasons. of Game of Thrones.
Late Dysfunctional Entry Goes to…
The mystery of Jon Snow's (Kit Harington) lineage was finally solved after his best friend Samwell Tarley (John Bradley) discovered his true name as Aegon Targaryen, his aunt, Daenerys Targaryen (Emilia Clarke) insisted on continuing their intimate relationship. She felt unwanted and resentful as he turned down her advances after learning the truth. At least the Starks didn't practice incest openly or in private – which in the world of Game of Thrones is saying something.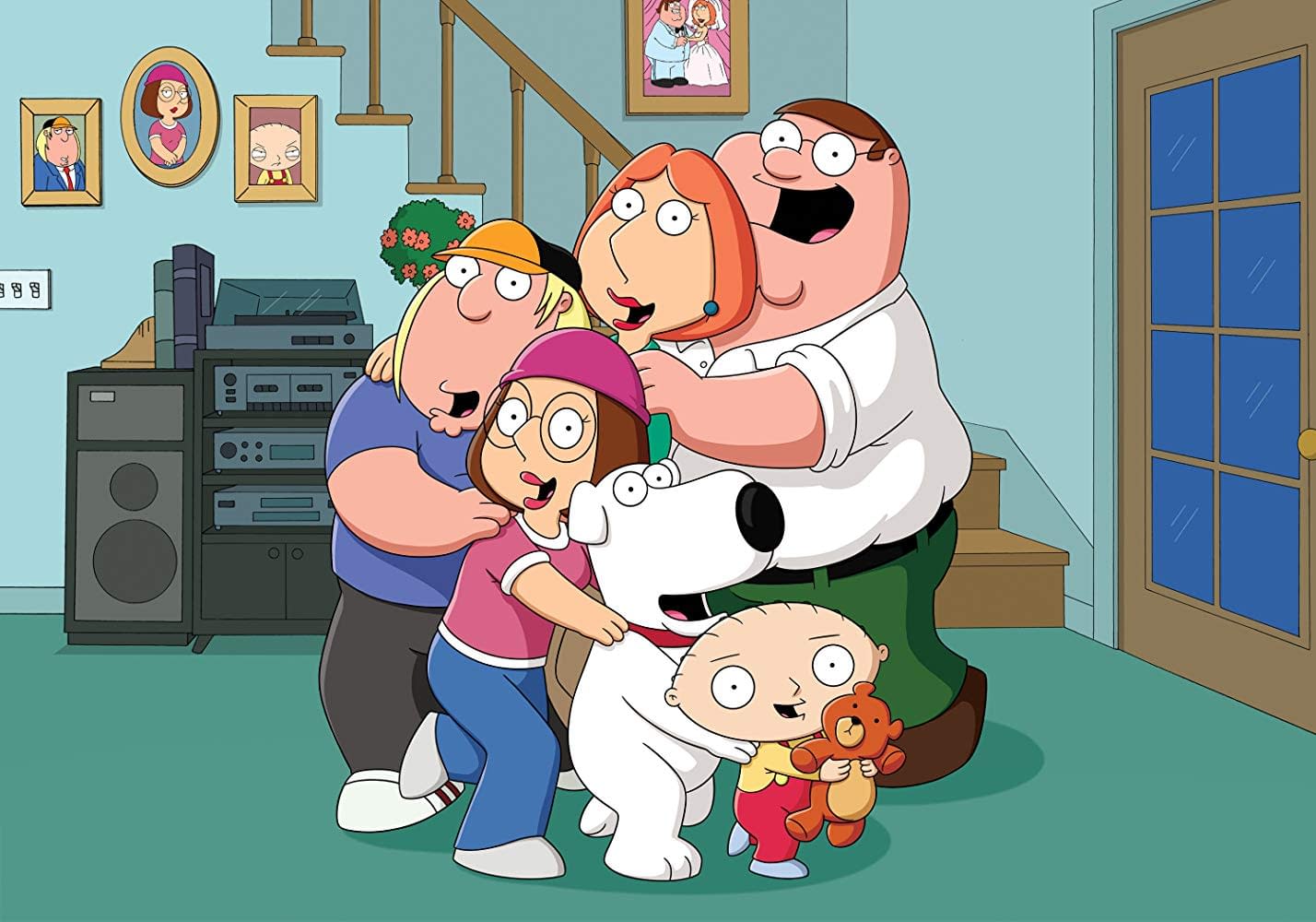 "Family Guy"
Peter Griffin (Seth MacFarlane) is a man without a filter. He's like Homer Simpson if the FCC didn't care for standards. His selfish buffoonery often puts him in odds with his family from his mostly stable wife, Lois (Alex Borstein), their son Chris (Seth Green), their daughter Meg (Mila Kunis), their youngest Stewie (MacFarlane), and their dog Brian (MacFarlane). It was hard to decide which family was more dysfunctional, but there are boundaries The Simpsons won't even go.
While Lois is the most even-tempered of the family, she does have spurts of vengefulness and retaliates when needed. Chris is a little slow, a bit of a dreamer and always looks to empress himself. He'll sometimes join in on his father's hijinks even to disastrous results. He gets self-conscious about his insecurities growing up, but he's okay with the acceptance of his family. Meg is often the family punching bag to the point where she snaps out of frustration and rage. Not only has she been an outcast with her family, but also at school. Over time, she's evolved to an everywoman.
Stewie was once preoccupied with world domination, now blends in obsessing over fads, using his brilliant mind on scientific hijinks, and going toe-to-toe with Brian. Brian is an alcoholic dog who's accepted the idea he's middle-aged and almost never finishes anything he starts. When not at home, he's searching for purpose in his life. Let's make no mistake, Peter is responsible for at least 95 percent of the family's dysfunctional nature.
The series is littered with non-sequiturs throughout and low brow humor like the time when Peter, Stewie, Chris, and Brian had a contest over castor oil and all ended up drenching the living room, stomach acids and all.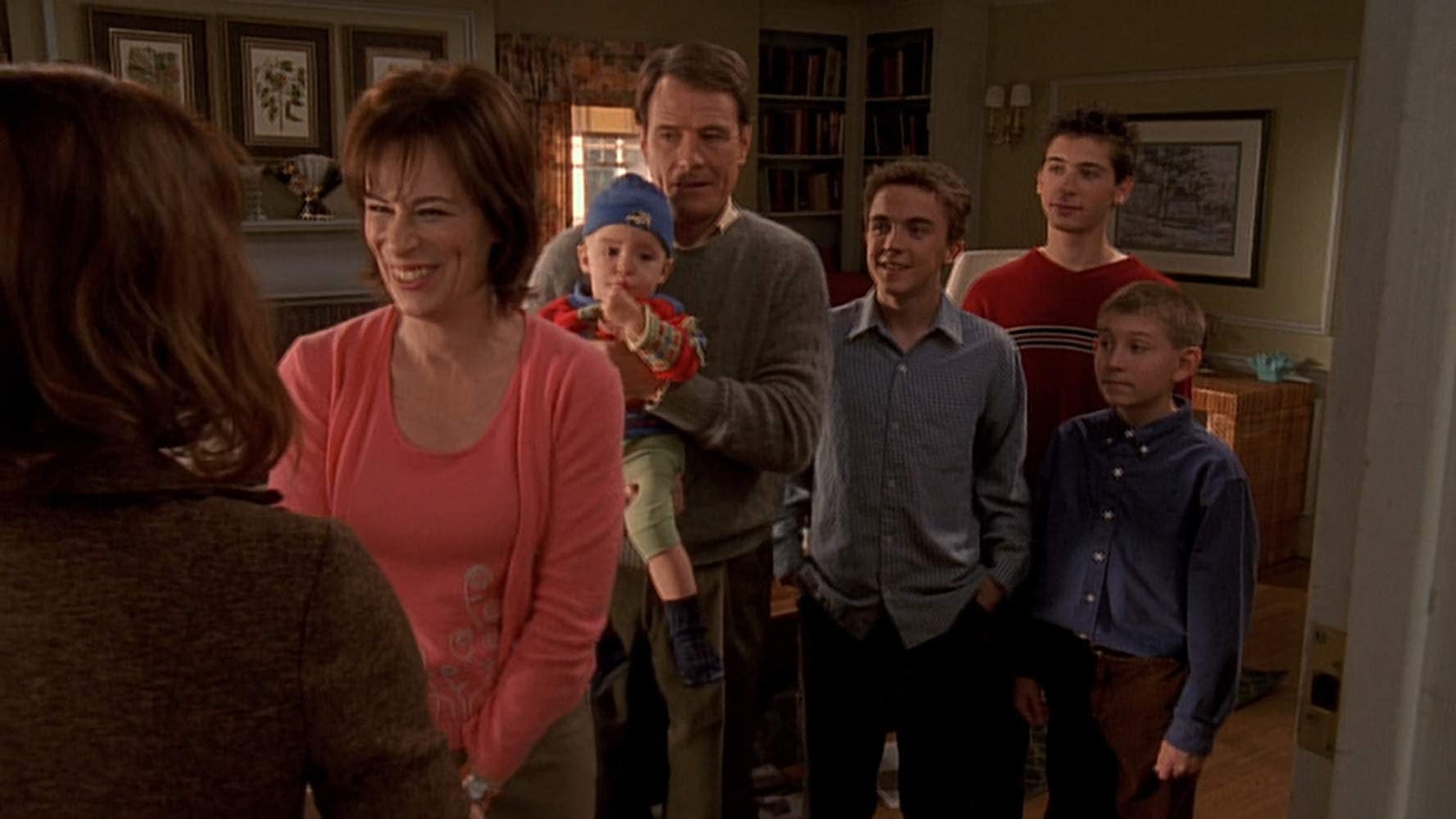 "Malcolm in the Middle"
Being the smartest person turned more into a curse than a blessing for Malcolm (Frankie Muniz). His mother Lois (Jane Kaczmarek) is a no-nonsense authoritarian ruler who keeps order within a testosterone-filled home. Without her glue to keep the family sustained, the house and possibly the neighborhood could implode at any minute. His father Hal (Bryan Cranston) is a bit of a man-child and klutz, who tries his best to act the part of the father, but most defers to his wife on major decisions.
Trouble Runs in the Family
Malcolm's oldest brother Francis (Christopher Masterson) is a Zack Morris-type prankster who's always scheming and looking to get ahead in whatever situation he finds himself in. Initially sent off to military school, he gets married and tries to manage whatever life he finds himself in. Many times, he falls back to the family for any advice or support they give.
Malcolm's other older brother Reese (Justin Barfield) is a dimwitted bully. His simplistic logic and schemes often get him in trouble. He's a far less refined version of Francis. Malcolm's young brother Dewey (Eric Per Sullivan) tends to get away with the most among the three. He learned early on how to manipulate others to get his way. Dewey's smarter than he lets on but he doesn't advertise.
Early in the series' run, the focus is on Malcolm and it expanded the lives of its auxiliary characters. More of his classmates saw expanded roles as well as Lois' and Francis' respective work environments.
Created by Linwood Boomer, it captured the family dynamic not seen since The Wonder Years. The difference is it takes itself a lot less seriously. Since the series' end in 2006, the only show that captures similar archetypes and dysfunctional nature is CBS' Young Sheldon.