If you've been waiting to find out what The Night King from Game of Thrones was really after all this time, his motivation if you will, we've got an answer for you.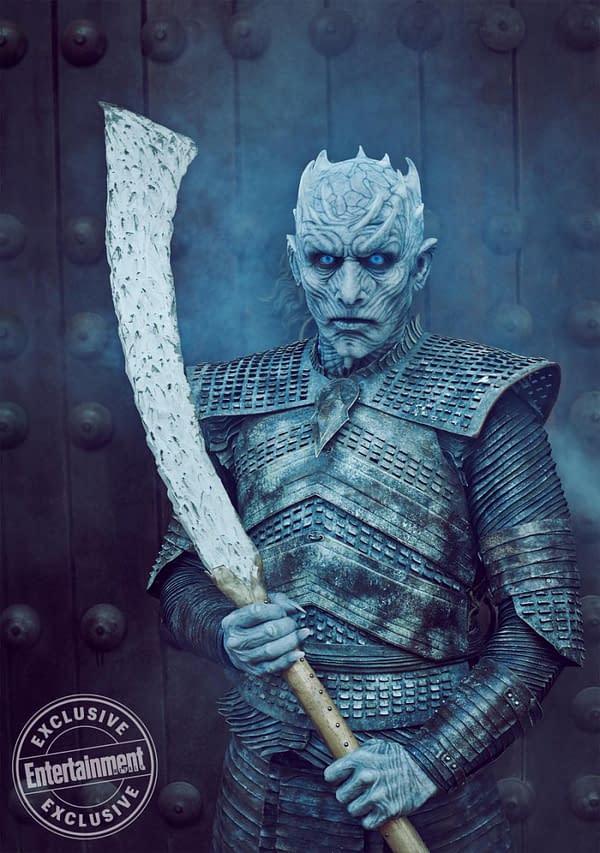 Longtime series stunt performer Vladimír Furdík, the man behind the winter menace, recently chatted with Variety about a….variety (sorry, sorry) of things, including the driving force of the Wight leader. Warning, there will be spoilers if you haven't seen Game of Thrones season 8 episode 3, "The Long Night", so you may want to catch up before reading this piece.
"They asked me if I wanted to be the Night King because they liked my performance in season 5 when I was fighting with Jon Snow and he killed me in the cottage. After that episode they asked me if I wanted to play the role for season 6 and I said yes why not," Furdík shares about how he came to the role.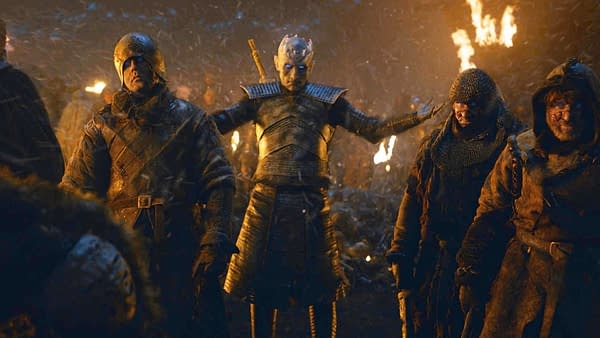 "As a stunt man, many times directors asked me if I wanted to play small roles, until season 5, nobody knew how big this role was. It became bigger step by step, people started to talk about the Night King from season 6. Nobody knew how this character would grow up. Now we do."
Clearly, the Night King became a huge part of the plot in the later seasons of the series, and his presence became a problem for forces of good. His involvement in the Battle of Winterfell in "The Long Night" was certainly an interesting way to go with the character.
Hopefully you've clicked away if you don't want spoilers- because watching Arya (Maisie Williams) take out the Night King with the simplest of tricks was so bad ass, it may become one of our favorite moments of the show.
"This was one of the hardest days of my life. I did many difficult stunts, running through fire, many crazy things," Furdík says of that final scene in the Godswood. "But this moment with Arya when I grab her, and the emotions from Maisie were so strong, I felt like I spent all my energy that day. It was raining, it was cold, it wasn't easy for Maisie to jump at the right time, it wasn't easy for me to grab her at the right time, it was the most difficult thing to do in front of a camera."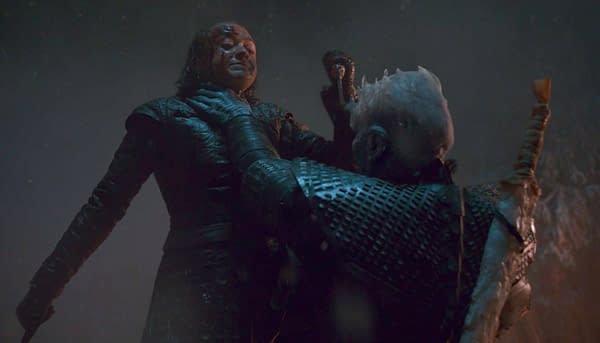 "Maisie was one of the first ladies who knew who I am, because many of the actors didn't know. I did a couple of fights against some actors in a different costumes as a stunt man, but I prepared Maisie for the fight with the small sword and the big sword in the courtyard with Brienne (Gwendoline Christie), I spent hours and hours with her on that dance."
Variety asked what Furdík believes the Night King's motivation has been all this time.
"He wants revenge. Because somebody, many years ago, made some mistake and he became the Night King, and he didn't want to be the Night King.

He was like now I have a way to go to war. Now I kill everybody because you made me the Night King and made me live seven or 10 thousand years behind the wall in a cold country. He's tired of living out there in the cold and the snow."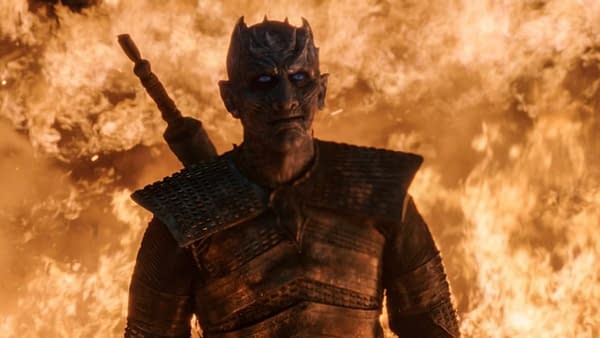 And, what did he think of the resulting episode?
"When I saw this I said, 'Oh My god.' The music when I'm walking to Bran, it was amazing, I was so proud to be a part of this show. My daughter, she is very critical of everything I do, and she just said, 'Wow, that's unbelievable,' and she was very happy. She is always critical when I am a stunt man and fight, but if she loved it, for me that beats what anyone else says."
Game of Thrones continues for just three more Sundays on HBO before the end of the series.
Enjoyed this article? Share it!