"Game of Thrones" Prequel Series "House of The Dragon" Possible 2022 Debut; Other Spinoffs On Hold
A little more than two months after HBO shelved one Game of Thrones prequel pilot while giving George R.R. Martin and Ryan Condal's House of The Dragon a series order, HBO President of Programming Casey Bloys has some good news for fans.
Written by Condal and based on Martin's novels, House of The Dragon has tapped popular Game of Thrones director Miguel Sapochnik to direct the pilot and additional episodes, and partner with Condal as co-showrunners. Taking advantage of HBO's turn at this year's Television Critics Association (TCA) winter press event, Bloys confirmed that writing was underway and that when it comes to when fans should expect the series, his "guess is sometime in 2022".

While understanding that the project is a "big, complicated show", Bloy did not have any casting news to share with Deadline Hollywood. As for the three remaining spinoffs still being considered by HBO? They're all on hold as attention in placed on House of The Dragon – at least for now:
"For me for right now, I think getting House of the Dragon on the air will be the number one priority. There are no other blinking green lights or anything like that. Sometime down the road who knows, but there are no immediate plans. We are all focusing on House of The Dragon."
While the cable giant chose not to move forward on her Game of Thrones prequel series starring Naomi Watts, Bloys had nothing but respect for the scope of writer Jane Goldman's project:
"In development, in pilots, sometimes things come together, some time they don't. One of the things I think Jane took on beautifully, which was a challenge, there was a lot more role creation because she set hers 8,000 years before the (mothership) show, so it required a lot more. That is a big swing. One of the things about House of Dragons, there is a text, there is a book so that made it a little bit more of a road map for a series order.

I think Jane did a beautiful job, it was a big challenge but there was nothing that I would point to and say, oh, that one element did not work, just overall it did not quite gel. That's one of the reasons when we started out to think about 'Is there a life after Game of Thrones in terms of Game of Thrones', we purposefully developed multiple projects. We would have been very lucky to do one pilot, have that pilot go and be a success but in development as you know, it takes a lot of tries to get it right, this is no different."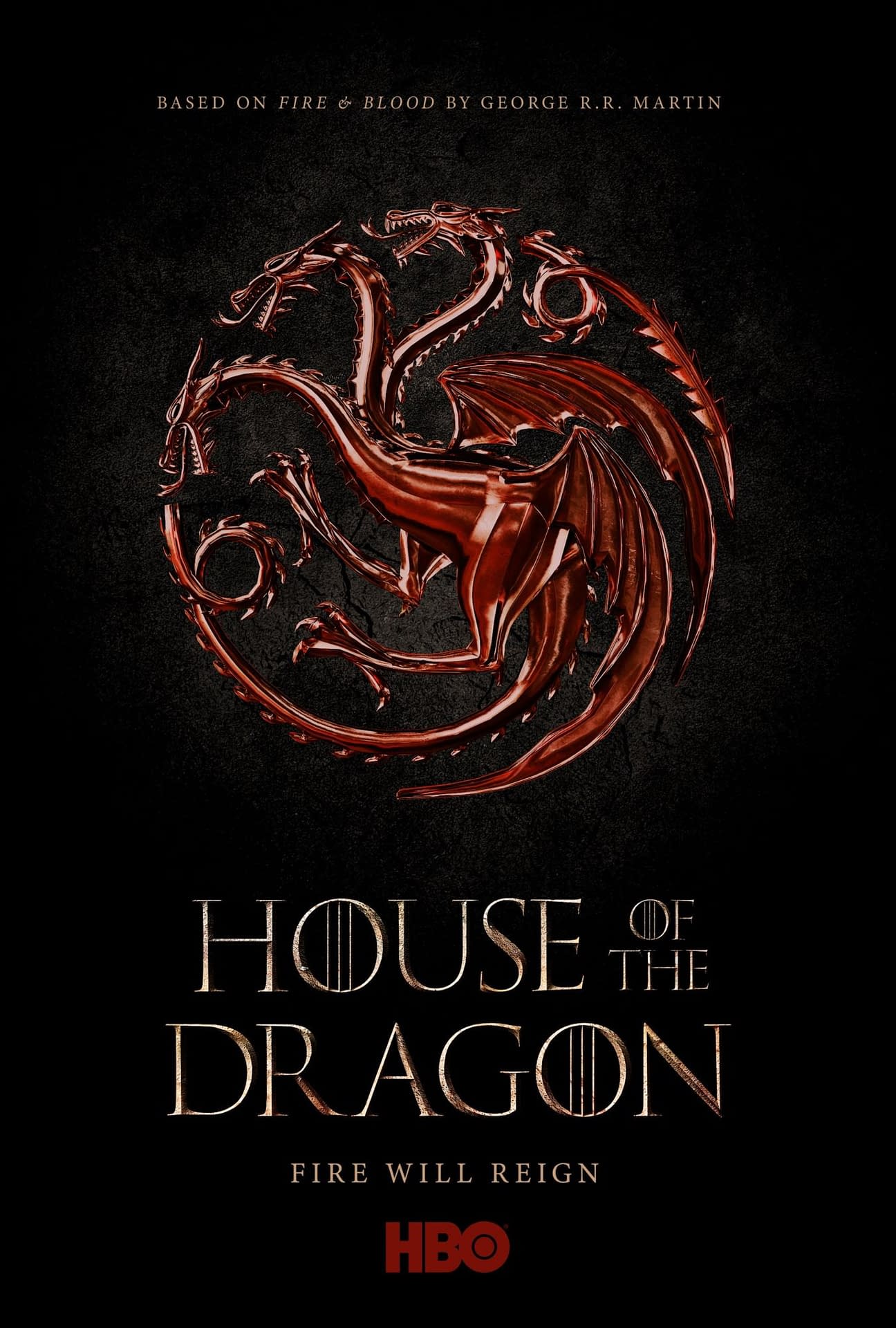 Martin is now offering his personal thoughts on the decision as well as new details on the series – as well as a promise that should make book fans (cautiously) smile:
● House of The Dragon was the first concept Martin pitched to HBO in summer 2016, but it went through several name changes.
● While Martin was understandably mum when it came to series details, he did recommend Archmaester Gyldayn's Fire & Blood as well his two anthologies with Gardner Dozois (Dangerous Women, Rogues) – if you get his ten-ton hint…
● While Condal has done "a considerable amount of writing" on the series, a writing room still needs to be assembled, a budget finalized, and production details set.
● While they aren't sure where they will be shooting, Martin says he would like to revisit locations used during Game of Thrones: Ireland, Iceland, Scotland, Croatia, Morocco, Malta, and Spain.
● Martin expects "to be involved in all of this to some extent", possbily even writing a script or two – but not before he meets a certain other obligation first:
"But… let me make this perfectly clear… I am not taking on any scripts until I have finished and delivered WINDS OF WINTER. Winter is still coming, and WINDS remains my priority, as much as I'd love to write an episodes of HOUSE."
To check out the rest of Martin's post – including his thoughts on HBO passing on the Naomi Watts-starring "The Long Night – visit his personal blog here.