The One Thing George R. R. Martin Doesn't Want To Die: The Expanse
This week was a tough one for tv watchers across all networks, but perhaps one of the most surprising cancellation reveals was SYFY's ever-popular The Expanse. Based on the Hugo Award winning series by James S. A. Corey (pen name of Daniel Abraham and Ty Franck), the tv version has been on the cable network for 3 seasons, and will not be getting a 4th.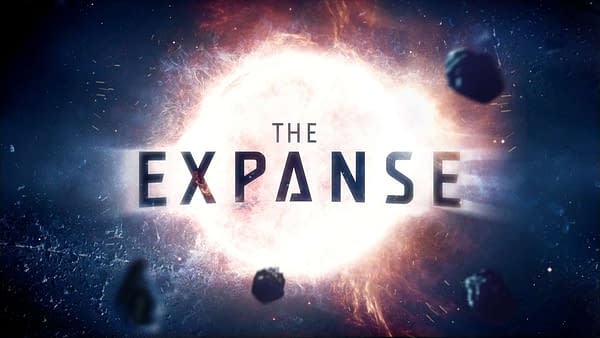 George R. R. Martin, lovable curmudgeon behind the "Song of Ice and Fire" book series (you know, that whole Game Of Thrones thing) took to his Facebook page to talk about The Expanse's cancellation.
Just saw online that SyFy has cancelled THE EXPANSE. Season three is now running, and after that, they are pulling the plug.

It's a damn shame, especially for fans of space science fiction… of which I count myself one.

THE EXPANSE was a terrific show in all regards. It looked magnificent, but that's true of a lot of big budget space shows these days. It was also really well written and well directed, with an amazing and talented cast. That's not always true for some of the other SF shows out there.

There's still a lot of great science fiction on TV right now… WESTWORLD comes to mind… but for hardcore SF geeks like me, there's nothing quite like a space show. Weird worlds, alien protomolecules, gritty asteroid miners, cool spaceships, that's the stuff I was weaned on. (Rocky Jones, anyone?)

THE EXPANSE was the best space show on television, far and away. Nothing else even comes close.

I hope its producers can find another home for it.

If not, then this is a sad day for science fiction.
Another of Martin's works, Nightflyers, is in the process of production at SYFY so perhaps his position will garner some attention.
The Expanse is finishing it's third and final season on SYFY, and airs on Wednesdays.
***UPDATE***
Since publishing this on the 12th of May, we've been contacted by Alcon Entertainment with a quote from co-CEOs Andrew Kosove and Broderick Johnson:
"The outpouring of support and enthusiasm from the fans of THE EXPANSE has been remarkable and encouraging. The show's impassioned fan base, including hundreds of thousands of viewers and the likes of of George R.R. Martin and Patton Oswalt, appear to be as hopeful as we are that this stunning space drama can find a new home on another platform."
There is still no word on the series being rescued, however.