Gillian Anderson may be joining Netflix series The Crown as The Iron Lady, former British Prime Minister Margaret Thatcher. We say may, because thus far there hasn't been any confirmation from Netflix, and they usually are pretty on top of cast announcements.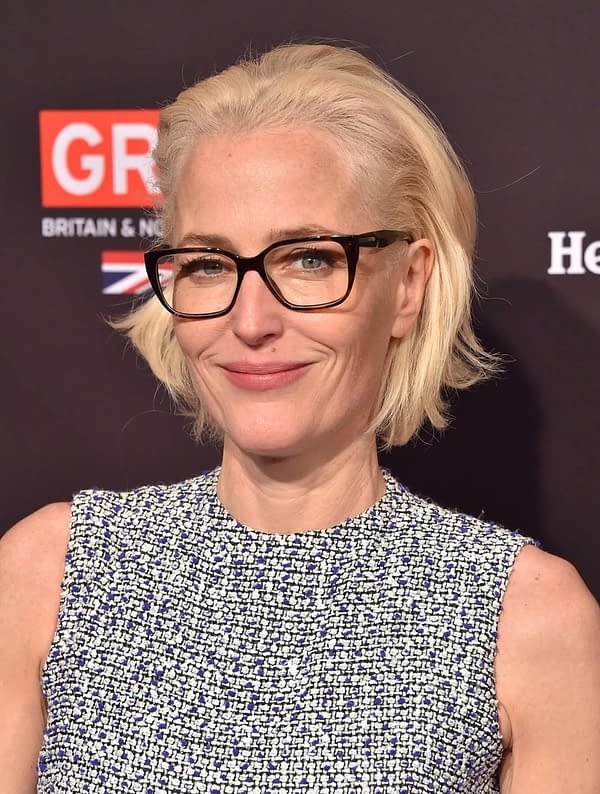 In the past, almost all the announcements have been posted to the official The Crown Twitter account, with images and quotes from the actors/actresses about their roles.
This report comes from The Times UK, and the casting is reportedly for season 4. Deadline's story sure makes it sound like a done deal, so theoretically this is an accurate casting announcement.
Makes sense, when you consider Thatcher served as Britain's first female Prime Minister from 1979 to 1990, and the third season of The Crown will reportedly center on the 70's, meaning season 4 would theoretically follow suit and be about the 80's.
Season 3 of The Crown will feature a new cast- Olivia Colman (Broadchurch) will take over the role of Queen Elizabeth II from Claire Foy, Tobias Menzies (Outlander) taking over Prince Philip from Matt Smith, Ben Daniels (The Exorcist) and Helena Bonham Carter taking over Lord Snowdon and Princess Margaret respectively from Matthew Goode and Vanessa Kirby. Josh O'Connor (Ripper Street) will be playing grown-up Prince Charles, Emerald Fennell (Call the Midwife) will be playing Camilla Parker Bowles, Erin Doherty (Call the Midwife) will be playing Princess Anne, and Marion Bailey (Allied) will be playing the Queen Mother.
Anderson most recently appeared in Netflix series Sex Education (which we HIGHLY suggest), and of course is probably most well-known for her time as Special Agent Dana Scully on FOX's The X-Files.
Netflix's The Crown is set to return for season 3 sometime in 2019, with season 4 expected in 2020-2021.
,
Enjoyed this article? Share it!