Netflix's Teaser for Josh Groban, Tony Danza Dramedy Series 'The Good Cop' Released on Good Behavior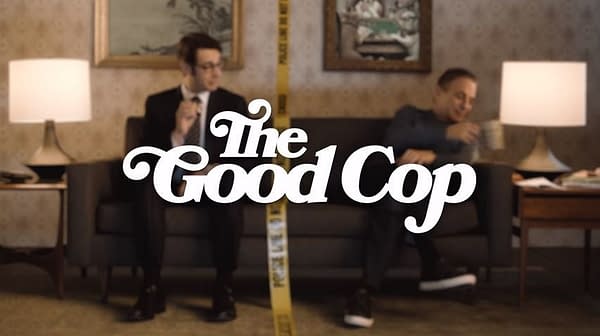 It's always nice to see moments when the big networks and big streaming services learn to play nice in the pop culture sandbox and see moments when they can help each other out. Case in point: the 2018 Tony Awards on CBS, co-hosted by acclaimed singer/actor Josh Groban. With that many eyeballs already glued to Groban, Netflix seized some commercial break space to release the first teaser for its new dramedy series The Good Cop.
Co-starring Tony Danza, the hour-long, 10-episode dramedy series was created by showrunner/executive producer Andy Breckman (Monk); with executive producer Randy Zisk directing the first episode. Howard Klein will also executive produce; with Danza serving as a producer.
"Many cop shows feature dark and provocative material: psycho-sexual killers, twisted, grim, flawed detectives. Many address the most controversial issues of the day. I watch a lot of them. God bless 'em all. But the show I want to produce is playful, family-friendly, and a celebration of old-fashioned puzzle-solving." – Andy Breckman
Set to premiere on Netflix on September 21st, here's our first look at The Good Cop:
The Good Cop stars Danza as Tony Sr., a disgraced former NYPD officer who never followed the rules. He lives with his son, Tony Jr., (Groban, in his first starring role), an earnest, obsessively honest NYPD detective who makes a point of always following the rules. This "odd couple" become unofficial partners as Tony Sr. offers his overly cautious son blunt, streetwise advice.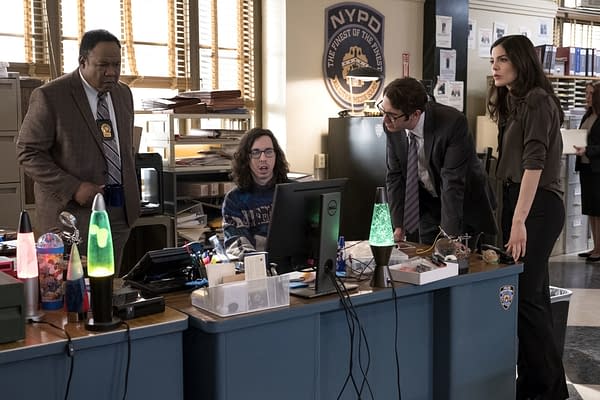 Joining Danza and Groban for the freshman year of The Good Cop is Monica Barbaro as female lead Cara Vasquez, the street-smart and self-assured newest detective on the All-City Homicide Task Force. She believes in getting the job done, even if that means bending the rules. Isiah Whitlock Jr. is also on board, playing veteran homicide detective Burl Loomis is marking the days left until retirement. Slow on his feet but quick with a deadpan retort, he has little patience for the department's younger, more energetic members.