'Good Omens': Benedict Cumberbatch Set as Satan; Opening Titles Released [VIDEO]
Amazon Prime Video had some truly divine news for fans of Good Omens, the streaming service's adaptation of Neil Gaiman (American Gods) and the late Terry Pratchett's (Colour of Magic) 1990 novel. Along with the release of the show's opening title sequence (which you can find below), we now know who will be playing the "devil's advocate" to Frances McDormand's voice of God.
Award-winning actor Benedict Cumberbatch (Sherlock, Dr. Strange) is set to play the voice of Satan when the series debuts on May 31. Author, executive producer, and showrunner Gaiman made the announcement at Amazon's Television Critics Association (TCA) press event on Wednesday.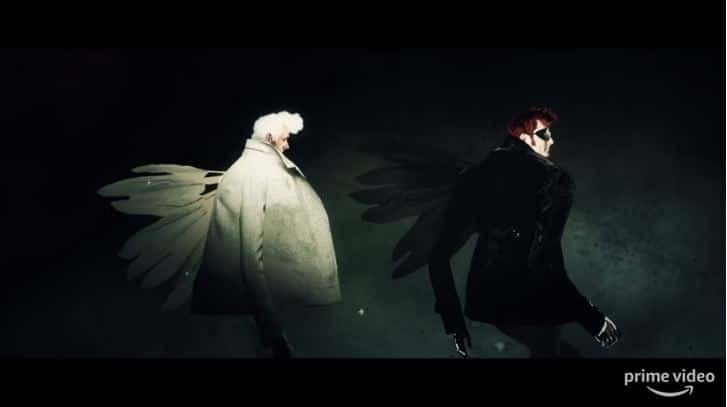 "It's a giant animated Satan. He turns up and we needed a performance that works. So we found a young British help that needed a lot of direction from Douglas… Benedict Cumberbatch."
Good Omens takes place in 2018 when the Apocalypse is near and Final Judgment is set to descend upon humanity. According to The Nice and Accurate Prophecies of Agnes Nutter Witch (the world's only completely accurate book of prophecies), the world will end on a Saturday. Next Saturday, in fact. Just before dinner.

So the armies of Good and Evil are amassing, Atlantis is rising, and tempers are flaring. Everything appears to be going according to Divine Plan. Except Aziraphale (Michael Sheen), a somewhat fussy angel, and Crowley (David Tennant), a fast-living demon—both of whom have lived amongst Earth's mortals since The Beginning and have grown rather fond of the lifestyle—are not actually looking forward to the coming war. And…someone seems to have misplaced the Antichrist.
Directed and executive produced by Douglas Mackinnon (Sherlock, Doctor Who), the cast of Good Omens also includes: Jon Hamm, Miranda Richardson, Nick Offerman, Adria Arjona, Nina Sosanya, Jack Whitehall, Michael McKean, Ned Dennehy, Ariyon Bakare, Mireille Enos, Anna Maxwell Martin, Lourdes Faberes, Yusuf Gatewood, Sir Derek Jacobi, and David Morrissey.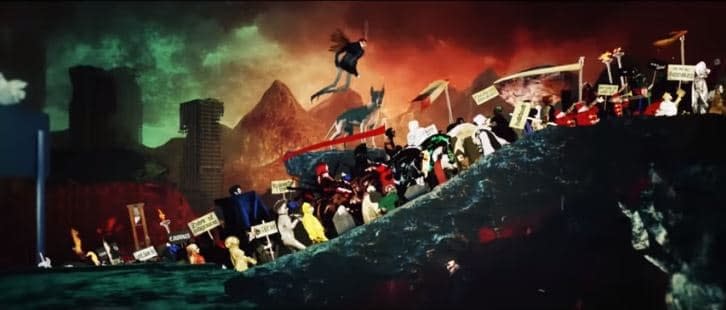 Good Omens is co-produced by BBC Studios with Narrativia (Rhianna Pratchett's production company) and the Blank Corporation in association with BBC Worldwide for Amazon Studios and the BBC. Gaiman, Mackinnon, Caroline Skinner, Chris Sussman, Simon Winstone, and Rob Wilkins as executive producers.
Launching on Amazon Prime Video in over 200 countries and territories on May 31, Good Omens also airs later this year on the U.K.'s BBC Two.