Gotham Knights: Misha Collins Makes the Call: Castiel or Harvey Dent?
Misha Collins (Gotham Knights, Supernatural) was handed a (tiny) mic to make the tough call on a number of topics: Castiel or Harvey Dent?
---
It was only about a week ago when we complimented series star Misha Collins (Gotham D.A. Harvey Dent, who will go on to become Batman villain, Two-Face) for doing his part to get the word out about Chad Fiveash, James Stoteraux & Natalie Abrams' Batman universe-set Gotham Knights. Collins even went so far as to have his Supernatural family members, Jensen Ackles (The Winchesters, The Boys) & Jared Padalecki (Walker), endorse the series. So with that in mind, it seems only fitting that Collins would be handed a (very, very tiny) mic and asked to choose between Castiel and Harvey Dent on a number of random topics, from who has the better moral compass and how each would do trying to hold down the other one's "job" to who would best Batman in an arm wrestling competition.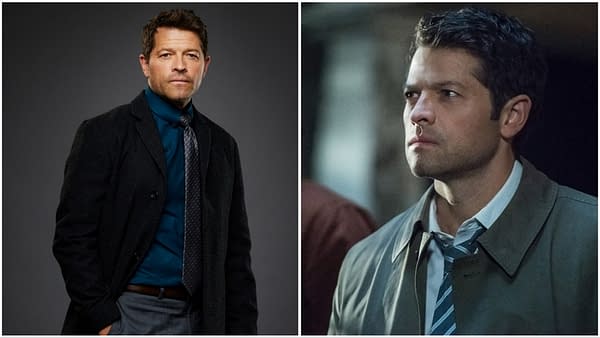 Here's a look at what Collins had to say (and we're curious to see what SPN fans think about the results) via Instagram, followed by a look ahead to the next two episodes:
S01E03 Overview, Images & Promo; S01E04 Overview
Written by Fiveash, Stoteraux, and Abrams, The CW's Gotham Knights stars Fallon Smythe (Grown-ish), Tyler DiChiara (Relish), Olivia Rose Keegan (High School Musical: The Musical: The Series), Navia Robinson (Raven's Home), Oscar Morgan (Master of the Air), Misha Collins (Supernatural), Anna Lore (All American), Rahart Adams (Foursome) Lauren Stamile (Complications), and Damon Dayoub (Stitchers) star. In addition, real-life married couple Ethan Embry and Sunny Mabry have joined the cast as Arthur and Crystal Brown. And Doug Bradley ("Hellraiser" film franchise) has joined the cast in a role that is at the core of the Batman legend – Joe Chill, the man who murdered Bruce Wayne's parents.
Gotham Knights Season 1 Episode 3 "Under Pressure": TAKING DOWN THE MUTANT GANG — After their leader is taken down by Carrie (Navia Robinson), the Mutant Gang retaliates against Gotham by taking hostages at the annual Founder's Gala, forcing Turner (Oscar Morgan), Duela (Olivia Rose Keegan) and Harper (Fallon Smythe) to come out of hiding to save the people of Gotham. Elsewhere, Cullen (Tyler DiChiara) infiltrates the GCPD after the team uncovers a possible connection between the Court of Owls and the death of another Wayne family member. Lastly, Harvey (Misha Collins) makes a big decision about his future. Anna Lore and Rahart Adams also star. Lauren Petzke directed the episode written by Natalie Abrams.
Gotham Knights Season 1 Episode 4 "Of Butchers and Betrayals": "X" MARKS THE SPOT — After discovering some potential leads in their investigation, Turner (Oscar Morgan) and Harper (Fallon Smythe) investigate a possible connection between Bruce Wayne's death and the mysterious death of a lawyer. Meanwhile, Carrie (Navia Robinson) and Duela (Olivia Rose Keegan) head to a nursing home to question Eunice (guest star Veronica Cartwright). At the Belfry, Stephanie (Anna Lore) opens up to Cullen (Tyler DiChiara) about her life at home, while Harvey (Misha Collins) makes an unsettling discovery. Geoff Shotz directed the episode written by David Paul Francis & Devon Balsamo-Gillies.
Gotham Knights: What You Need to Know
Batman is dead, and a powder keg has ignited Gotham City without the Dark Knight to protect it. In the wake of Bruce Wayne's murder, his adopted son Turner Hayes (Morgan) is framed for killing the Caped Crusader, along with the children of some of Batman's enemies: Duela (Keegan), an unpredictable fighter and skilled thief who was born in Arkham Asylum and abandoned by her father, Harper Row (Smythe), a streetwise and acerbic engineer who can fix anything, and her brother Cullen Row (DiChiara), a clever transgender teen who is tired of being polite and agreeable. With the charismatic and hard-charging District Attorney Harvey Dent (Collins) and the GCPD hot on their trail, Turner will rely on allies, including his best friend and formidable coder Stephanie Brown (Lore) and unlikely Batman sidekick Carrie Kelley (Robinson). But our Knights will soon learn there is a larger, more nefarious force at work within Gotham City. This team of mismatched fugitives must band together to become its next generation of saviors, known as… the Gotham Knights.
Produced by Berlanti Productions in association with Warner Bros. Television, Fiveash and Stoteraux exec produce alongside Greg Berlanti, Sarah Schechter, and David Madden. Abrams is also a co-executive producer, while Danny Cannon directed and executive produced the pilot. The series is based on characters created for DC by Bob Kane with Bill Finger.
---
---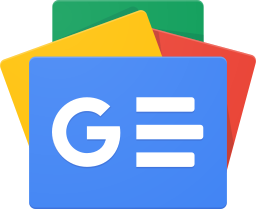 Stay up-to-date and support the site by following Bleeding Cool on Google News today!