'Gotham': "Penguin, Our Hero" Brings the Series Scratching Back [SPOILER REVIEW]
There is a certain feeling a fan of FOX's Gotham gets when the show is firing on all cylinders–a certain giddy rush that washes over you–and "Penguin, Our Hero" is an entire hour of that feeling, with one explosive revelation after another.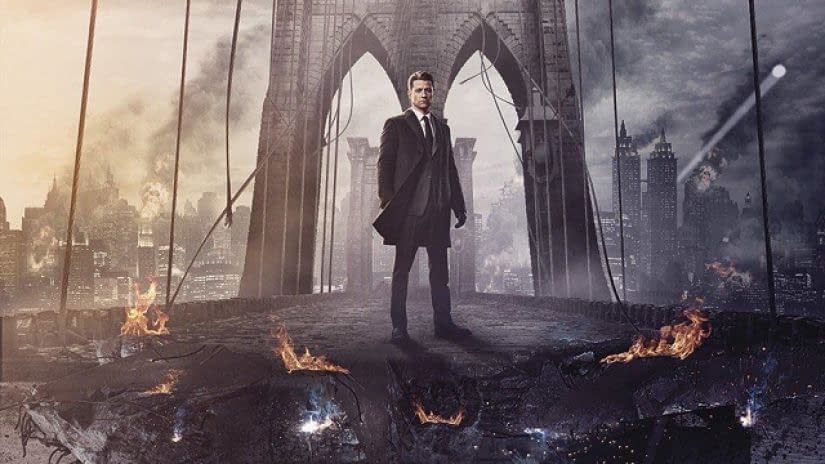 Tze Chun's script deftly balances humor, action, horror, and tragedy in an episode that briskly careens by, its clown-car enthusiasm making an hour-long outing to Gotham feel much shorter. There's a lot going on this episode, so we'll summarize the broad strokes before diving into spoiler territory.
Oswald Cobblepot (Robin Lord Taylor) has been facing defections from his factories–even his beloved Gertrud Kapelput Memorial Choir has run off, in hopes of a better life in Captain James Gordon's (Ben McKenzie) newly founded Haven. Oswald blames Gordon for these defections, and merrily tortures a group of gangsters into helping him get revenge.
Meanwhile, Selina Kyle (Camren Bicondova) is tormented by nightmares of Jeremiah Valeska (Cameron Monaghan). She escapes the hospital where she is recovering from her gunshot wound, and sets out to get her revenge on Jeremiah. Selina makes her way to Haven and enlists Bruce's aid in tracking down Valeska.
The situation in Haven is growing dire; Gordon won't turn away the refugees seeking protection from the anarchy that has seized Gotham, but food and supplies, not to mention ammo, are running perilously low. Gordon and Bullock (Donal Logue) are stretched thin trying to keep tensions from flaring up within the nascent community.
All of these ingredients come together in a very satisfying episode of Gotham, with an especially great performance from Bicondova. Her Selina has always been entertaining, but she's been given some fantastic material to work with in this episode, and she jumps head-first into it. There's a particular relish she takes with her part of the chaos, and its a lot of fun to watch unfold. Her fight with a gigantic gang leader was particularly exciting–especially considering the gang boss towers nearly twice her height.
"Penguin, Our Hero" puts the events from "Trespassers" into clearer focus. There's a lot to unpack here, and without the background information provided by the previous episode, "Penguin, Our Hero" would have been an unruly mess. Instead, we get a lean, mean, and quippy treat of an episode. ● There was so much to get excited about with "Penguin, Our Hero!" First off, seeing Selina come to life as Catwoman was wonderful. As we mentioned before, Bicondova did some great work here, and beautifully telegraphed the mix of playful, carefree energy combined with loathing rage that makes the character tick. She's all cartwheels and backflips one moment, and the next, she's trying to rip out someone's throat.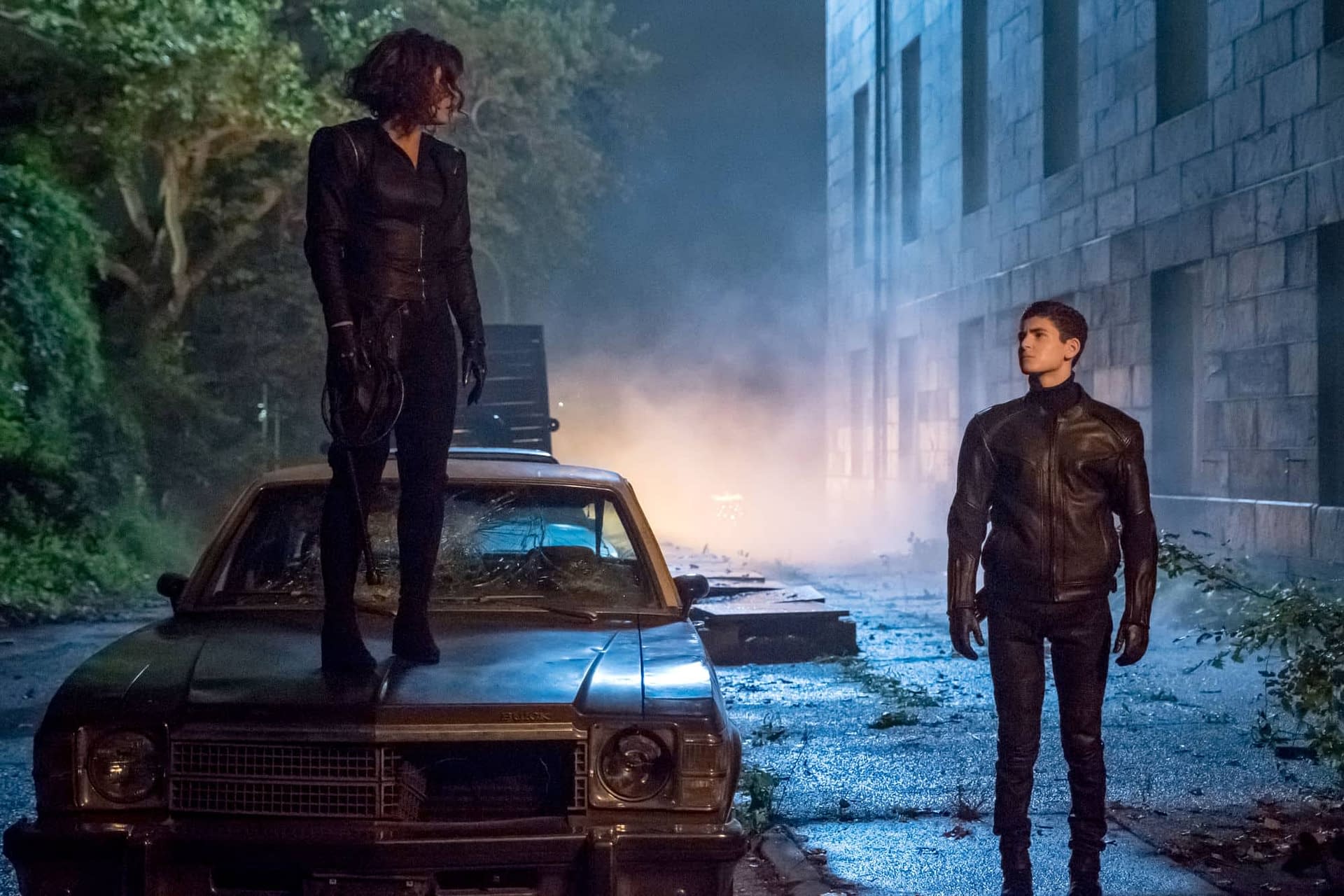 ● New villains this episode, too! We're treated to the Mutants from Frank Miller's The Dark Knight Returns, and we get to see exactly how far Bruce's combat training has evolved. The battle between the Mutant's leader and Selina was a blast, especially with Bruce literally beating the entire gang to a pulp in the background!
● We're also introduced to Harley Quinn, who had been Jeremiah's assistant Ecco (Francesca Root-Dodson). This version of Harley is vicious, unhinged, and oh-so-murderous, and her throw-down with Selina, surrounded by the corpses of Jeremiah's worshippers, was perfectly executed.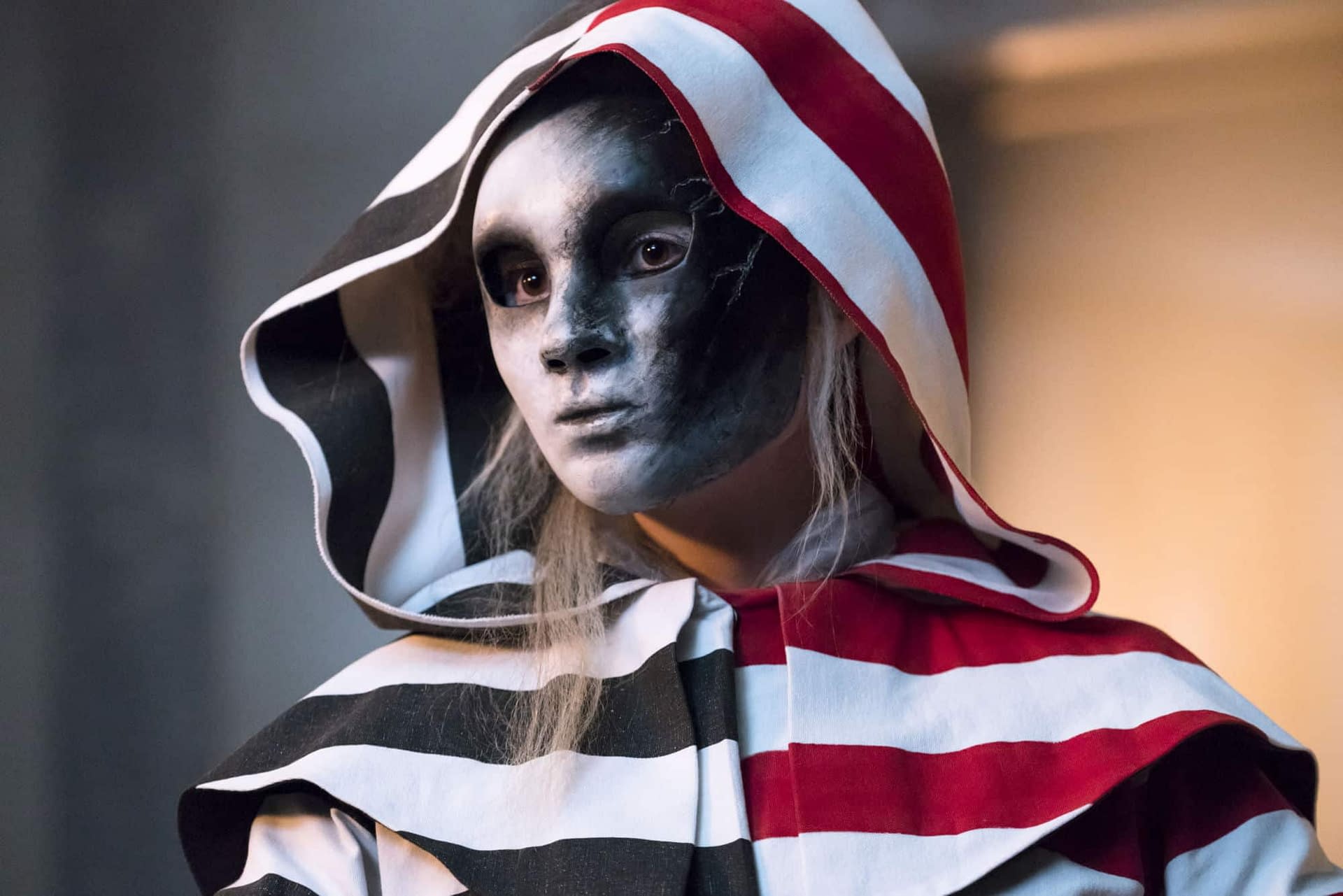 Gordon and Penguin, locked in a cell? Pure comedic gold!
The chemistry Taylor and McKenzie have developed over the years is so much fun to watch, and seeing them work off of each other here–especially with all that sass from Gordon–is priceless.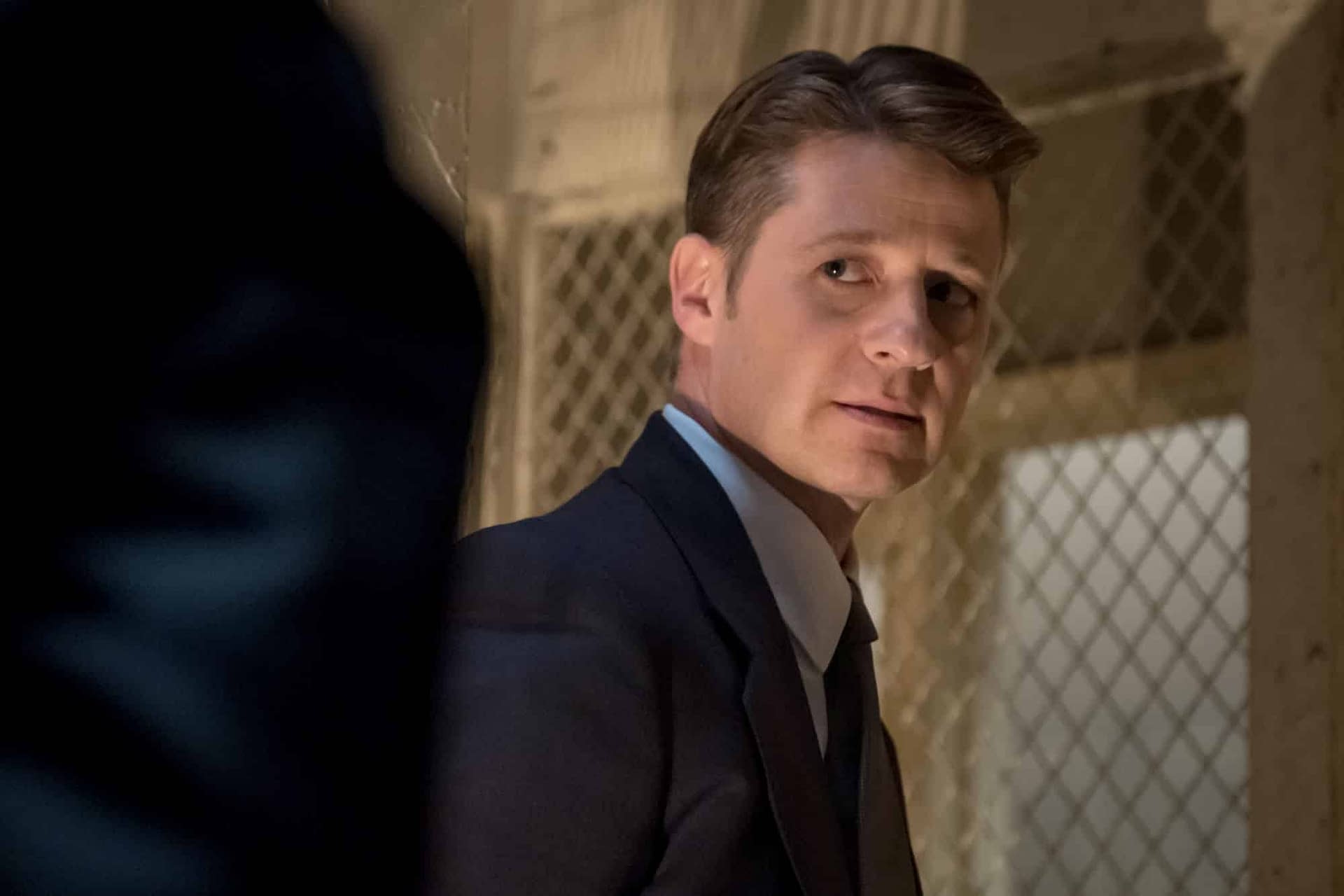 Oh, we didn't see that last shot coming at-freaking-all. Way to go, Gotham!
You staged a showdown between the principals and punched us in the gut when we weren't looking!
With only 9 episodes left in this fifth and final season of FOX's Gotham, we're really getting fired up to see what else is in store! Next week, we're getting the long-teased return of Jeremiah with "Ruin":
https://youtu.be/fvrCVPmMi9g
Gotham s05e04 'Ruin': Gordon and Penguin are forced to work together and alliances are shaken when Lucius, Nygma and Barbara all have different ideas of the culprit behind recent events at Haven. Meanwhile, Selina continues her quest for revenge against Jeremiah (guest star Cameron Monaghan)

Cast: Ben McKenzie as Detective James Gordon, Donal Logue as Detective Harvey Bullock, Morena Baccarin as Dr. Leslie Thompkins, Sean Pertwee as Alfred Pennyworth, Robin Lord Taylor as Oswald Cobblepot/The Penguin, Erin Richards as Barbara Kean, David Mazouz as Bruce Wayne, Camren Bicondova as Selina Kyle/the future Catwoman, Cory Michael Smith as Edward Nygma/The Riddler, Chris Chalk as Lucius Fox

Guest Cast: Cameron Monaghan as Jeremiah Valeska, Anthony Carrigan as Victor Zsasz, Francesca Root-Dodson as Ecco, JW Cortes as Detective Alvarez, Alex Morf as Sykes, Jamie Murray as Walker