Greg Berlanti's studio-based Berlanti Productions and Warner Bros. Television are teaming up to bring The Vampire Diaries author LJ Smith's "The Forbidden Game" trilogy of young adult horror novels. The two companies landed the results in a competitive situation, with Berlanti, Sarah Schechter, and David Madden set to executive produce, with a search currently underway for a writer. The Secret Circle author's deal was facilitated by The Bent Agency by Hotchkiss Daily & Associates.
First published in 1994 and consisting of The Hunt, The Chase, and The Kill, Smith's "The Forbidden Game" is a YA trilogy of horror novels where a girl named Jenny and her six friends who find themselves inside of a game that drops them into different shadow worlds to fight off their worst nightmares, or die and have their souls forever imprisoned. The stakes are set by Julian, an enigmatic blue-eyed boy who moves freely between worlds. Jenny is determined to save herself and her friends, but her loyalties are tested when she starts to fall in love with Julian: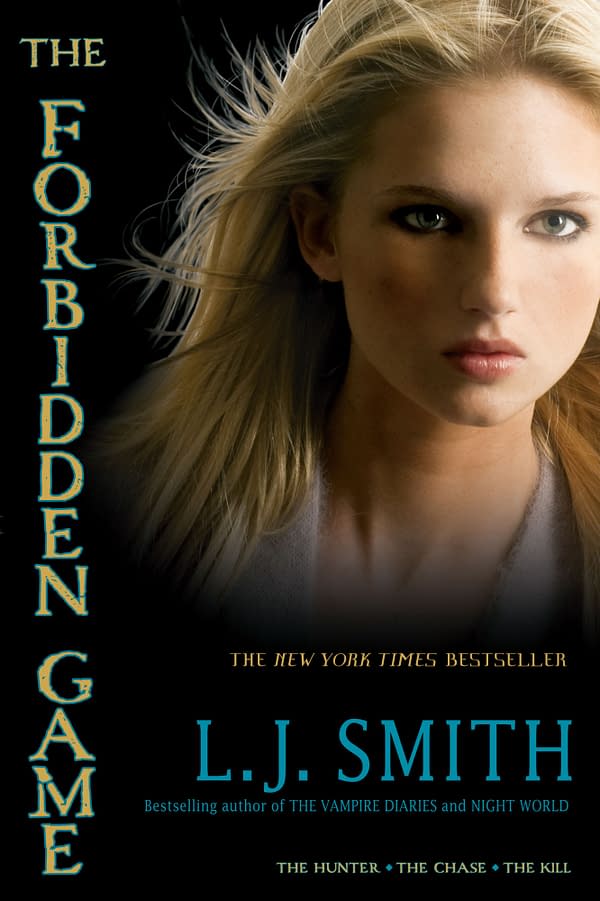 When Jenny buys a game for her boyfriend, Tom, she finds herself inexplicably drawn to the guy behind the counter. There is something mysteriously alluring about Julian's pale eyes and bleached-blond hair. And when he places the Game into her hands, she knows their connection is something deeper.

But as Jenny and her six friends begin to play the Game at Tom's birthday celebration, a night of friends and fun quickly turns into a night of terror and obsessive love. Because the Game isn't just a game – it's the seven friends' new reality, where Julian reigns as the Prince of the Shadows.

One by one the friends must confront their phobias to win the Game. To lose the Game is to lose their lives. And that is only the beginning…
Deadline Hollywood (exclusive)
Enjoyed this article? Share it!