'Happy!' Season 2, Episode 2 "Tallahassee" Has Priceless Heart (Kidney Worth $10,000) [SPOILER REVIEW]
Welcome back to Bleeding Cool's weekly review of SYFY's second season of Happy!, where this week we're taking a look at "Tallahassee" – not so much a place as a (painful) state of mind. Trust us.
Within the first 30 seconds of second-season premiere "The War on Easter," we realized the team behind SYFY's Happy! weren't kidding – they'd been warning us all along: we really weren't ready.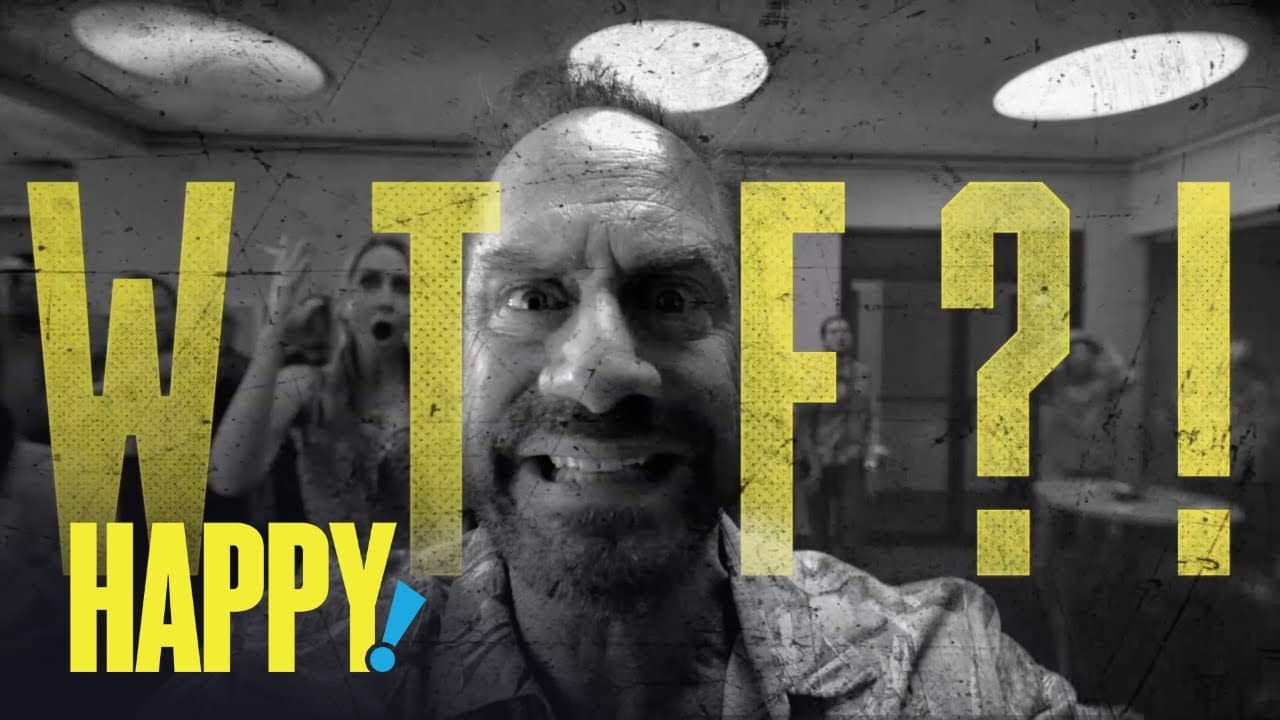 Taking a look at Nick's (Christopher Meloni) Karmic scorecard, we had: exploding nuns, leather-bound bunnies, a possessed Blue (Ritchie Coster), Isabella (Debi Mazar) turned into a pin cushion, organ harvesting rings, a pink-eyed Smoothie (Patrick Fischler), Merry's (Lili Mirojnick) "crazy room," Amanda's (Medina Senghore) Sonny Shine (Christopher Fitzgerald)-induced PTSD moments hitting with a rave beat, and Sonny about to go "MEGA"… with The Pope's holy thumbs-up?!?
Yet this week's episode has us confronting the one thing that might prove Nick's downfall – the one thing we've all feared: Sax has to be a… father!!!!
Happy! s02e02 "Tallahassee": Hailey spends a day with dad. These mitzvahs are murder.
One thing I was definitely not ready for – and why this episode might turn out to be my favorite of this season – was how much heart there was to this episode… great for viewers, but a plucking of the heartstrings for our on-screen folk.
I touched upon it briefly in my review of the season premiere, but it's really on display in "Tallahassee": these folks are hurting. The whirlwinds of anger, fear, guilt, and regret that rages through each of them were not-so-proudly on display – each of them trying to make sense of what they went through during the first season… or repress it as if it never happened. Each of them is looking for that "magic bullet" that will make things right… will turn things back to the way they used to be… will give them the chance to be better.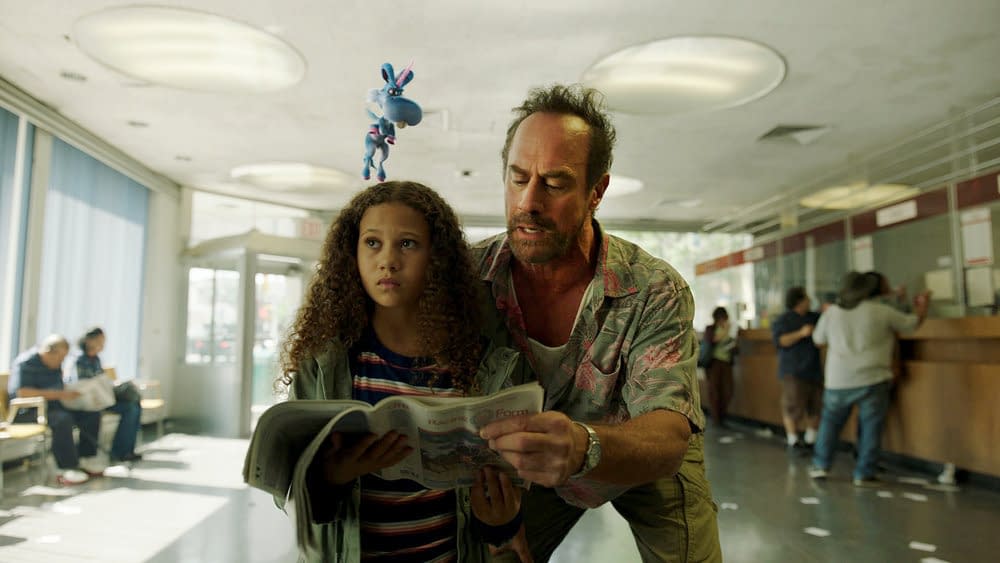 ● Nick does his best to give Hailey what he thinks she wants (stuffed animals and Coney Island?) and the joy that overwhelms him as the two bond over his love of the ponies and her sweet ability to pick the ponies.
Nick dances on the fragility of the moment – too caught up in the fantasy that this is how he can reach Hailey… be a better father… that he can't handle it when the fantasy becomes a brutal reality. But this is Happy!, so we can't completely blame Nick: there's something about this world that needs Nick to be "Nick Sax" – but he's trying, Ringo. Nick's trying real hard to be the shepherd.
● For Hailey, it's about keeping it all inside and presenting a "happy face" so she can get her family back to something she believes it once was. Lying? Cheating? Stealing? Dismemberment? Hailey can handle all of it and then some – but what hurts? Not being able to open up and have an honest conversation with her father – who believes the best remedy for Hailey is to "just forget it and move on." Which is probably one of the reasons why she's become a "pen pal" of Smoothie's…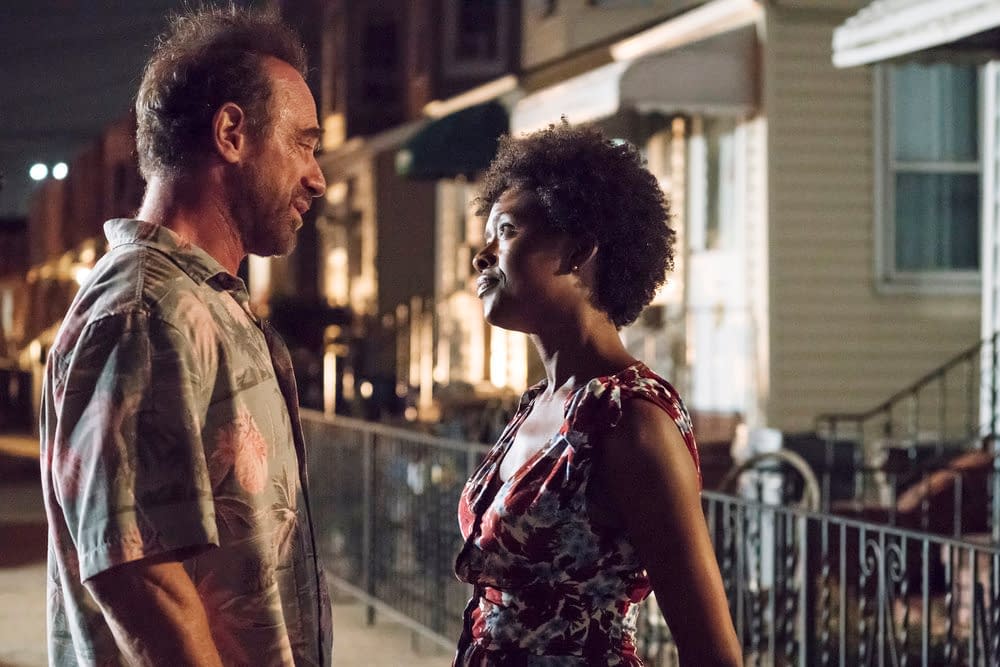 ● With Amanda, I have the highest level of concern. We still don't know exactly what happened to her at Sonny Shine's last season – but we're afraid now that there's a tape of it. Between the drinking and dating and random acts of dancing, we're realizing that she didn't walk away from season 1 unscathed. Putting the possibilities of that scenario aside from a second, Amanda's guilt over not being able to protect her daughter and what she did to get her back are definitely taking their toll on her, as well. Why that's so concerning? Hailey is left with a foundational parental figure in her life – just when she needs to reach out to someone the most.
● We see these types of moments from the rest of the cast, too: Merry can't stop being a cop, looking to take down the last perp who "got away" and get back some professional pride – if not her badge; Blue and his literal inner demon looking to start anew in Wyoming by working with the feds – and seeming almost a little too "accepting" of the hit on him that was going down; and Smoothie, who is mentally and physically feeling the effects of Christmas – and who's fascination with Sax does not appear to have lessened… and now includes Hailey.
● Interestingly enough, that leaves us with Happy and Sonny – or what I refer to as our "10" and "1" on the morality-guilt scale. Happy feels enough for everyone and then some – while Sonny only feels for how things impact his "bigger picture" planning. For him, the only one who suffered from the Christmas debacle? Give you a clue: rhymes with "Sonny Shine."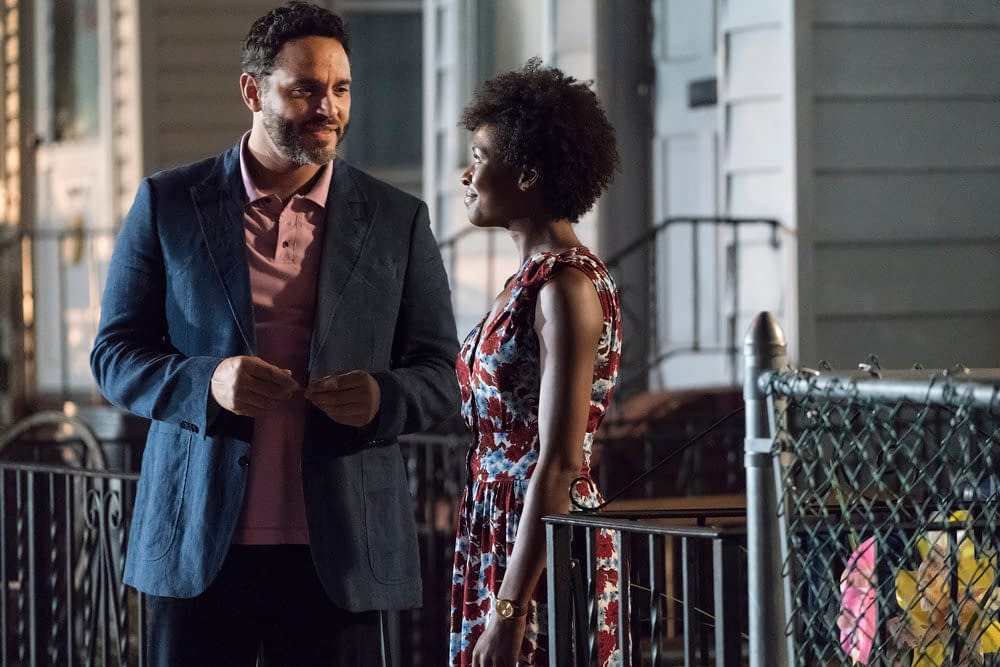 ● Side note: Amanda's date Simon running a tie business that gives ties to people in third-world nations was such a nicely snarky touch.
Thanks for joining us this week… here's a look at next week's new episode "Some Girls Need A Lot Of Repenting":
Happy! s02e03 "Some Girls Need A Lot Of Repenting": Hailey's first day of Catholic school is a holy mess.

Season 2 begins with Easter on the horizon –a season of hideous pastels, dye-stained fingertips and a general "who really gives a f***" attitude. A newly sober-ish Sax finds himself struggling with the demands of family and fatherhood. He has sworn to do right by his ex-wife, Amanda, and his daughter, Hailey, which means no booze, sex, drugs or killing.

Happy, meanwhile, is resigned to keeping his partner on the straight and narrow while coping with the fact that a maturing Hailey can no longer see him. Sax's fresh start will be tested by a familiar enemy: Sonny Shine, who is on a mission to Make Easter Great Again (MEGA) with the help of his demented Easter Bunny henchman.
Written and executive produced by Brian Taylor and comic book writer Grant Morrison, SYFY's Happy! is based on Morrison and Darick Robertson's comic book series, starring Meloni, Oswalt, Fitzgerald, Fischler, Coster, Mirojnick, Lorenzo, Senghore, Ann-Margret, Paul "The Big Show" Wight, and Curtis Armstrong. Both Lorenzo and Fitzgerald were promoted to series regulars with the second season. Neal Moritz, Pavun Shetty, and Toby Jaffe of Original Film, Meloni and showrunner Patrick Macmanus will also executive produce; and the series hails from Universal Cable Productions (UCP).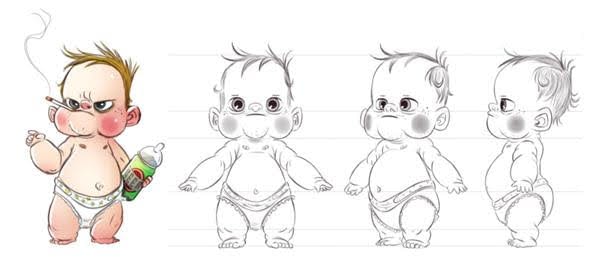 'Weird Al' Yankovic will voice Smoking Man Baby: toxic masculinity in a diaper, Smoking Man Baby is a jealous, volatile baby blowhard with full tats and a cigarette always dangling from his mouth.
SYFY's Happy! airs Wednesday nights at 10 p.m. ET / 9 p.m. CT
---
---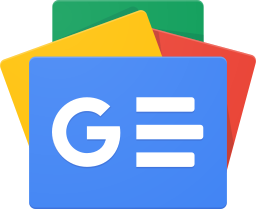 Stay up-to-date and support the site by following Bleeding Cool on Google News today!