HBO's 'Here and Now' is One and Done
HBO has chosen to not renew the Alan Ball family drama Here and Now after just one season. Deadline is reporting the news just 10 days after the season one finale with the following statement: "After careful consideration we have decided not to move forward with a second season of Here and Now. We thank Alan for his dedication to innovative storytelling, and we look forward to his next endeavor."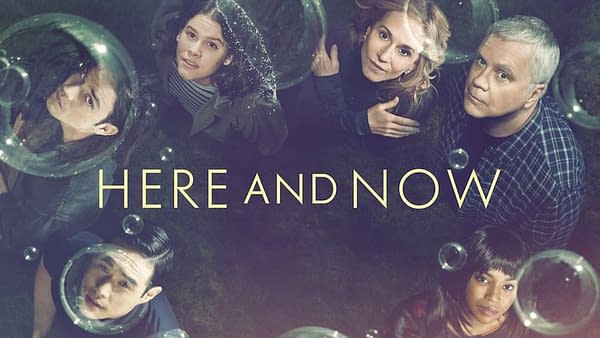 Here and Now is a surprising miss for the Oscar and Emmy winner, creator of two of the network's signature series True Blood and Six Feet Under. He is also an executive producer on one of the biggest hits for Cinemax, Banshee. The critical response to the series was tepid at best and the series only averaged between 300k and 400k Live+same day viewers.
The series has been described as, "a provocative and darkly comic meditation on the disparate forces polarizing present-day American culture", The drama about a progressive Portland family starred Tim Robbins and Holly Hunter, as the parents of children adopted from Liberia, Vietnam and Colombia, who have all now grown into adults. The family also included a high-school aged biological daughter. Jerrika Hinton, Daniel Zovatto, Raymond Lee and Sosie Bacon played the children, each of whom had their own issues they were dealing with.
Westworld season 2 premiered with a strong ratings return in the same time slot that Here and Now just vacated.