This week on Food Network's Holiday Baking Championship, host Jesse Palmer challenged the remaining nine contestants to show off their pie baking skills using holiday spiced nuts and harvest ingredients. What I wasn't expecting out of this episode was the contestants and myself getting hot flashes as we indulged in watching Palmer's hard nipples as he seductively foamed up his mouth with whipped cream [freeze frame].
Similar to last week's first round, the bakers really delighted judges Nancy Fuller, Duff Goldman, and Lorraine Pascale with delicate, creative mini masterpieces – but when "Main Heat" rolled around, it appeared that most of the contestants forgot how long it takes to bake pie crust.
ICYMI: #HolidayBakingChampionship judges @lorrainepascale, @duffgoldman & @fullerfarmer took a break from judging the holiday bakers to decorate gingerbread cookies inspired by @JessePalmerTV! pic.twitter.com/m0MSbvjAKw

— Food Network (@FoodNetwork) November 12, 2019
Holiday Baking Championship consists of two rounds:
Round #1 – "Pre Heat": Contestants are given up to two hours to create a small tasty treat. No eliminations this round, but the winner gets an advantage going in to round two.
Round #2 – "Main Heat": Competitors are asked to bake a specific cake/pie with a curve ball thrown in later in the round. The tastiest and most visually appealing creation wins the challenge, the loser gets the inferno.
Each episode a losing contestant is eliminated. The winner receives $25,000.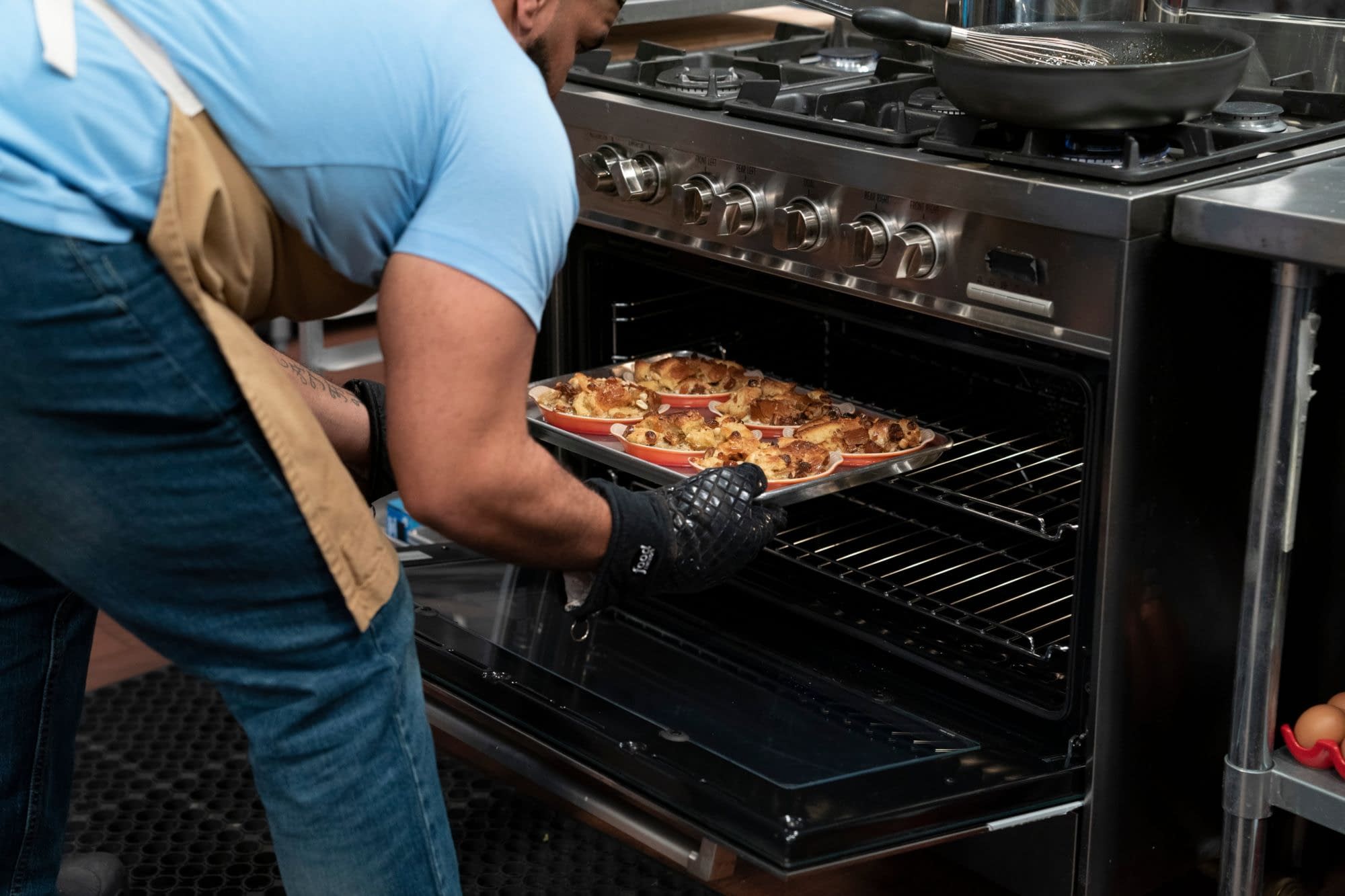 Here are some of highlights from "Filling Grateful":
Round 1 "Holiday Spiced Nut Desserts": contestants had to incorporate ingredients like Mexican spiced chocolate nuts, smoked candy almonds, turmeric ginger spice, maple bacon nuts (yum), rosemary spice nuts, sweet habanero, rosemary spice, and something called "Holiday Mulling". The bakers got very creative, and all looked delicious honoring the main ingredient.
The Mexican spiced cheesecake screamed "Holiday" with its lovely Christmas décor; the turmeric ginger macaroons had the judges drooling and wanting more; and the maple bacon sticky buns had me once again adding the item to my menu.
The six-layer holiday bar took the win in round one. Not only was it visually pleasing, but the contestant really outdid herself by creating a different taste element in each one of the layers. Truly a difficult undertaking in 2 hours.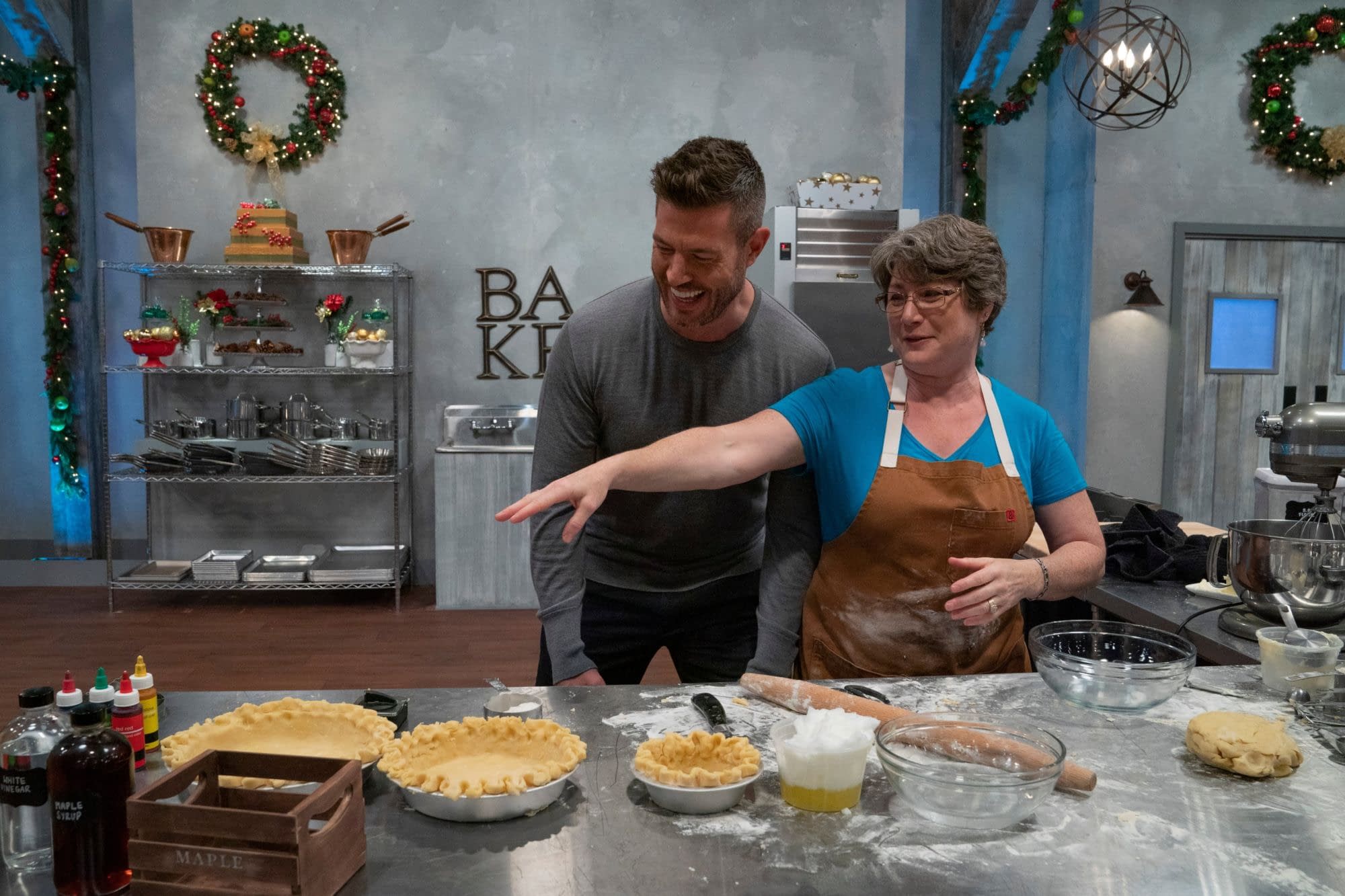 Round 2 "Harvest Pie Tower": bakers had to create three pies of different sizes, yet each crust had to be different, and here they encountered a problem. While the fillings were unique and delicious, the crusts were various degrees of underdone.
The curveball ingredient was whipped cream which had to be reinvented with flavor. Palmer spiked his with a touch of testosterone and an oozing musk flavor
Ingredients included pumpkin, cranberry, sweet potatoes, apples, plum, maple ginger, pear, fig, and maple. The fig pies with goat cheese and basil seemed more like a salad, and while the cranberry pies were festive the judges weren't too pleased with raw crust.
The sweet potatoes pies might have gotten the judges drunk on bourbon whipped cream, but the ginger fell flat creating an unattractive, melted pie which masked the ginger taste. The contestant was sent home
The win went to the same winner of round 1 for her amazing trifecta of plum fruit pies. She truly deserved it, and stood out among her fellow competitors.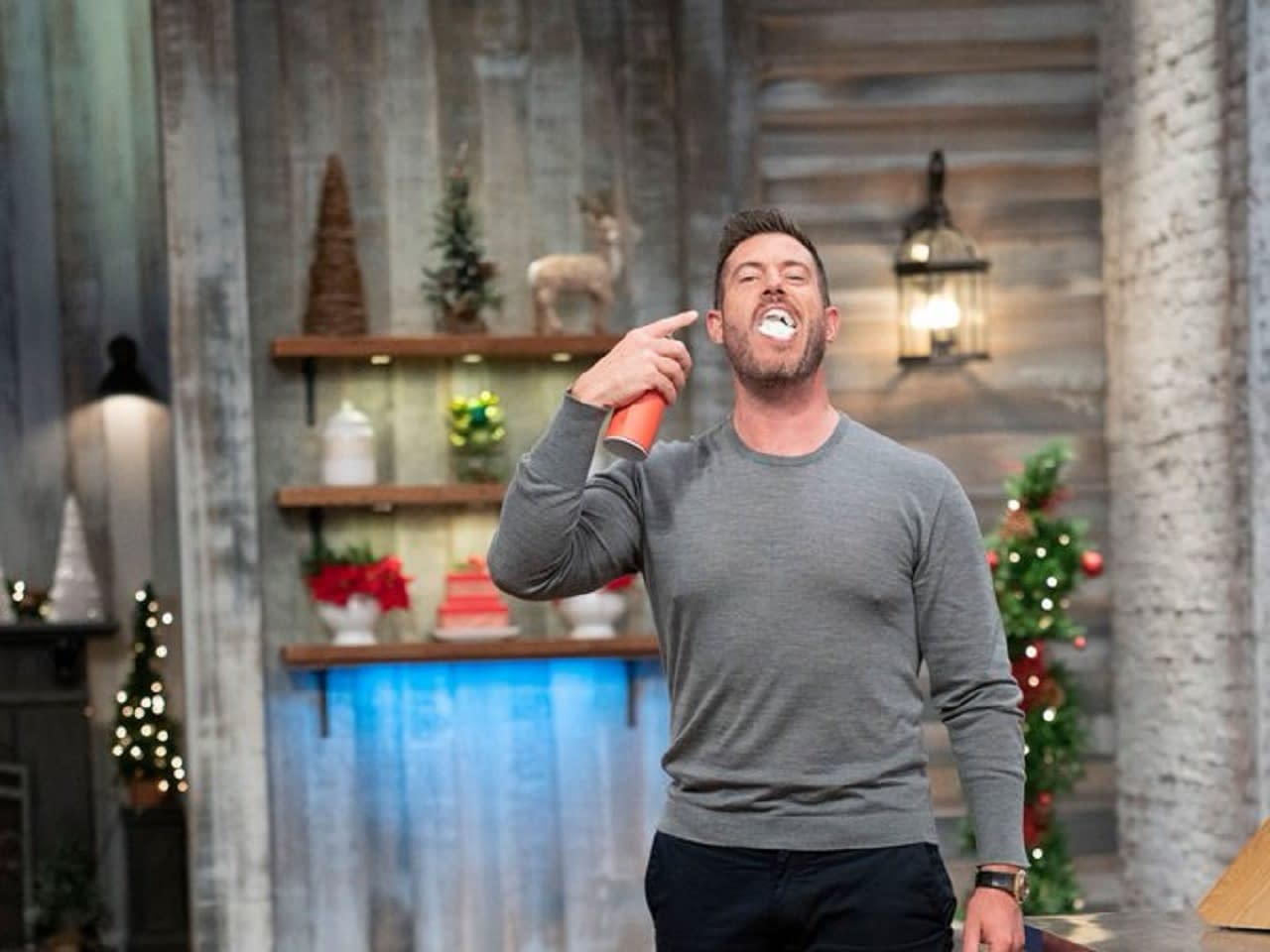 A great episode of Holiday Baking Championship that remained true to the holiday spirit, and provided tasty treats, and creative tastings. The hot flashes were an added bonus. Maybe next week we can be delighted with a holiday themed striptease – bananas anyone?
Enjoyed this article? Share it!