Andrea Savage's truTV series I'm Sorry focuses on a comedy writer-mom (Savage) who can't help but tell it like it is and censors nothing – and usually ends up getting herself into a slew of awkward situations because of it. From sex talks and pubic hair to child molesters, I'm Sorry is a perfect sitcom that resonates with me on more levels than I care to admit and gives me insight into why as a single mother I don't have many friends with children.
Maybe I should stop dropping so many "F" bombs at PTA meetings?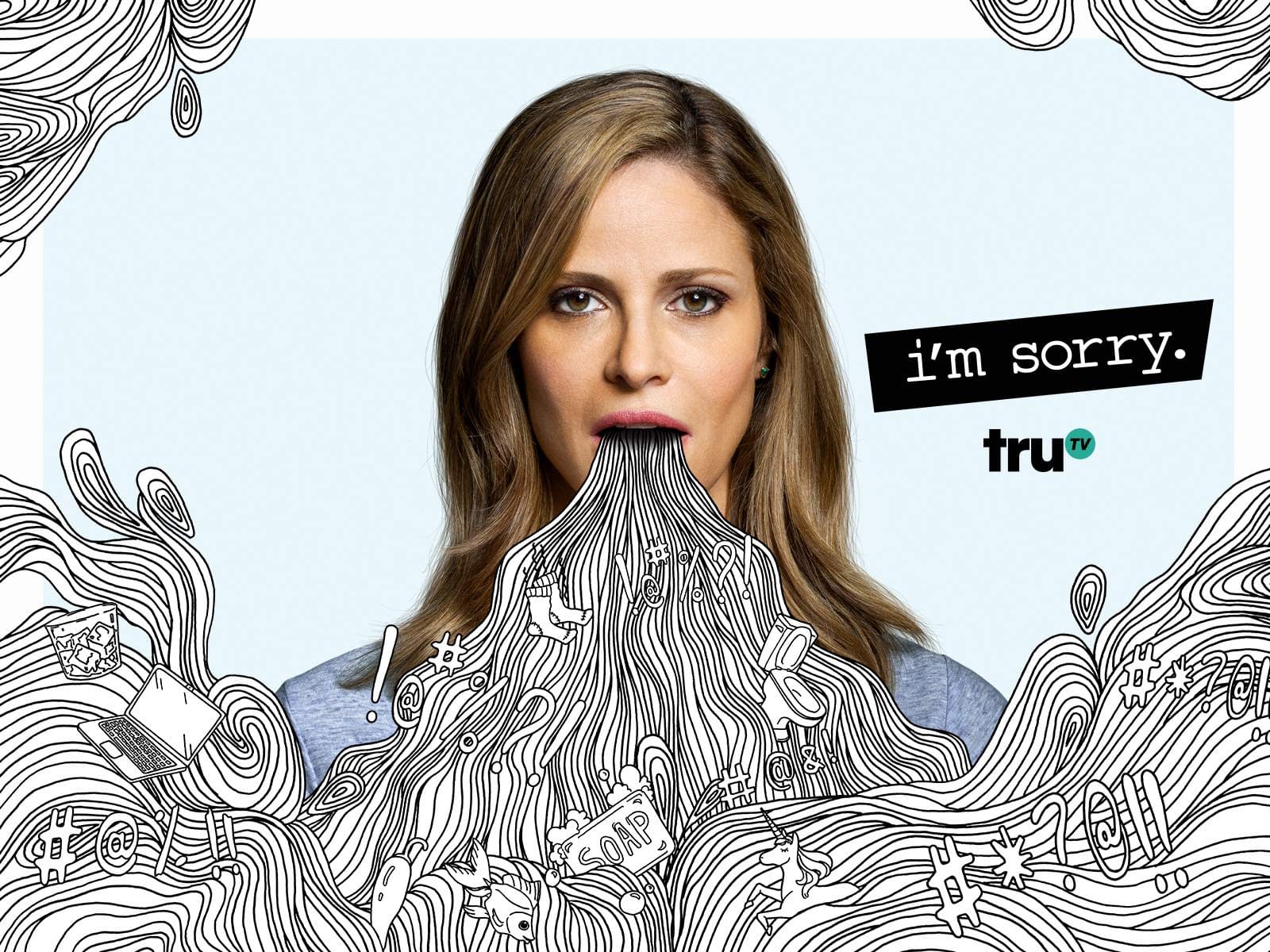 "So your daughter is being cared for by a child molester?"
I find myself binging shows constantly, takes the edge of a busy work week, family mayhem, and the insanity that is my collective circle of friends. However, I've come to notice that most shows are bingeable to a point – as interesting as they may be, it's tough to get through an entire season of something in one sitting without getting restless and conveniently checking out at times during important scenes, and then zoning back in wondering what happened. With I'm Sorry, you have an example of a show that's not only "Grade A bingeable" but also the kind of series that leaves you wanting more even after several hours.
"I don't like your pubic hair"
The second season was a perfect example – which I binged in its entirety on a Tuesday night. Amelia (Olive Petrucci) starts kindergarten with a teacher who Andrea has a raunchy sex dream about – should probably note that the teacher looks like a long skinny **** with patches of hair. In what is clearly a bit of Karmic coincidence, Andrea's mother's (Kathy Baker) gives her the same description of her current lover – not exactly putting Andrea in a good place. Andrea and her husband Mike (Tom Everett Scott) are also forced to explain to their six-year-old daughter that girls get their periods and sex can either be for pleasure or procreation – with of course Amelia choosing sex for pleasure as her future option. Let the therapy sessions begin…
"Is my mom gonna f*ck Santa?"
Who can't relate to a very untraditional family that censors nothing, tells it like it is, and get anxious over seeing each other's 'puss' in a sauna. Easy to binge through an entire season where armpit boobs are in play, as are lice breakouts, comical affairs, and vaginas being referred to as "front tushies".
It's for those reasons – and so many more that I know will return for the show's third season – that truTV's I'm Sorry is my "Fleabag." Phoebe Waller-Bridge's award-winning, critically-acclaimed series deserves the accolades it's earned, but her life isn't the life I'm living – at least not any more.
Savage's life is my life – eerily so more times than I care to admit – and that's why I'm Sorry is the top show on my "Must Watch" list.
Enjoyed this article? Share it!