It's "Dark Days Ahead" for "Marvel's Runaways" in Season 3 [PREVIEW]
With Hulu's third season of Marvel's Runaways set to premiere on Friday, December 13, and the series set to make its name known at this week's New York Comic Con (NYCC) 2019, Josh Schwartz and Stephanie Savage's series released key art for thr series return – one that warns of "Dark Days Ahead"…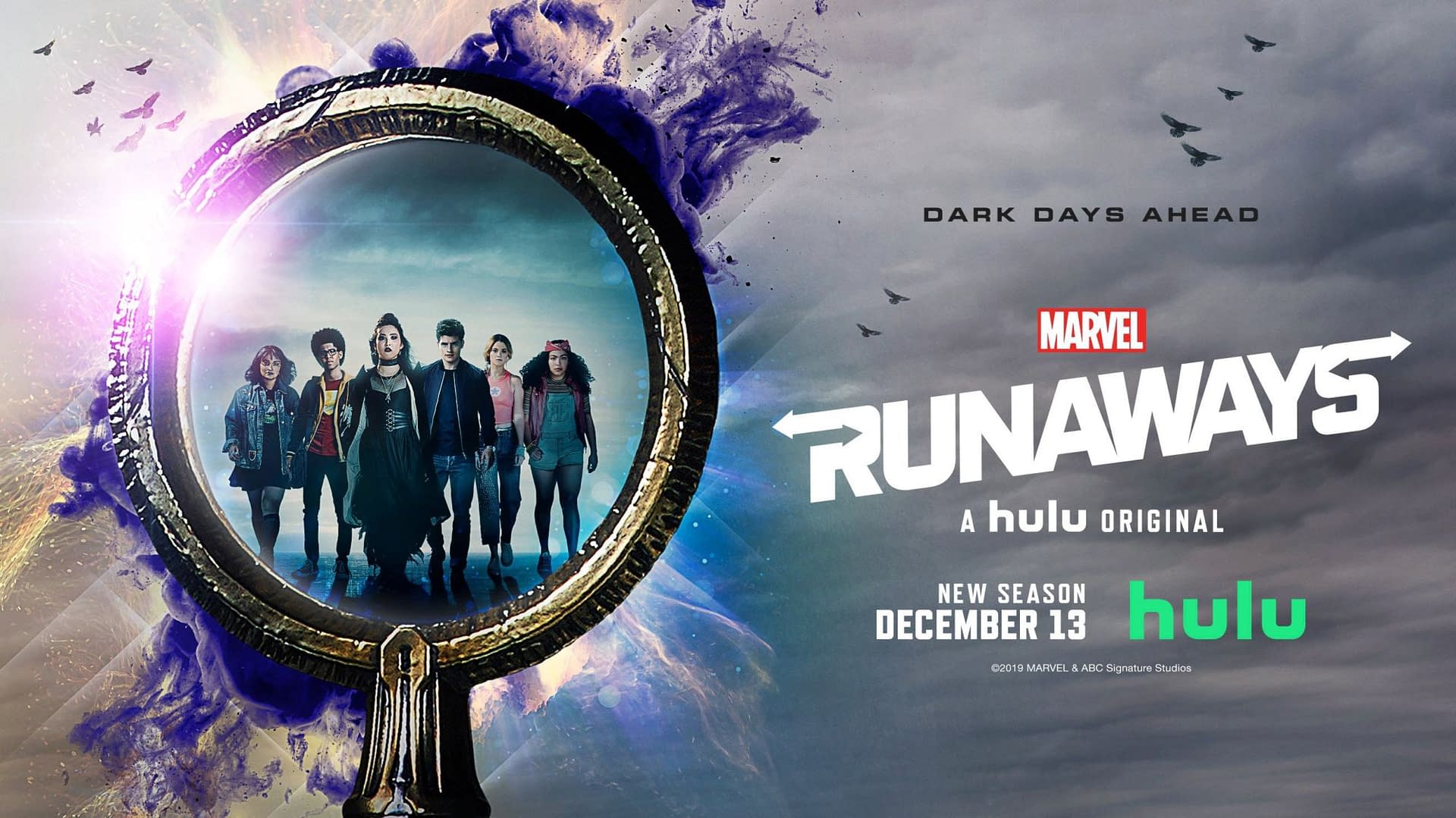 In August, a "crossover crisis" fans had been asking for was finally confirmed, as the worlds of Marvel's Runaways and Freeform's Marvel's Cloak & Dagger are set to collide – with the cast of Runaways taking to Twitter to announce that Cloak & Dagger's Olivia Holt and Aubrey Joseph would be appearing in a crossover episode this season.
Here's a look at the official reveal:
In the scene you're about to see for upcoming series return, Chase (Gregg Sulkin) looks disoriented and weak – desperately making his way through the room as we see Karolina (Virginia Gardner) and Nico (Lyrica Okano) unconscious; with Alex (Rhenzy Feliz) propped against a wall, and then Molly (Allegra Acosta – we're not gonna' talk about Old Lace *sniff*) – who urges Chase to save Gert from the Pride.
Some pretty rought stuff… and yet? Something feels a little off…
Season 3 of Marvel's Runaways finds its heroes frantically searching for their captured friends Chase, Gert and Karolina. The kids go head to head with an unstoppable enemy who has targeted Leslie — or more accurately, the child she's carrying. Nico draws them all into a dark realm where its ruler, Morgan le Fay (Elizabeth Hurley), is much more nefarious than anyone the kids have yet to face.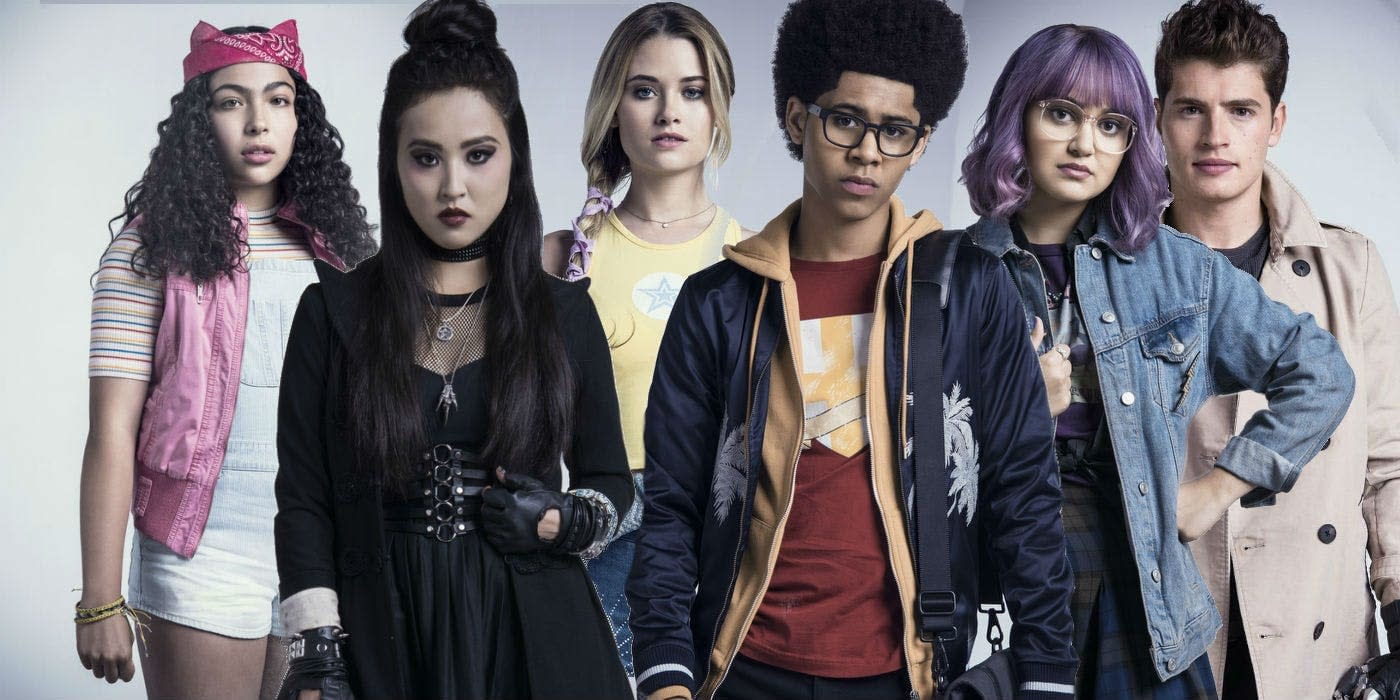 Marvel's Runaways stars Rhenzy Feliz, Lyrica Okano, Virginia Gardner, Ariela Barer, Gregg Sulkin, Allegra Acosta, Annie Wersching, Ryan Sands, Angel Parker, Ever Carradine, James Marsters, Kevin Weisman, Brigid Brannagh, James Yaegashi, and Brittany Ishibashi star in the co-production with Marvel and ABC Signature Studios. Marvel's Runaways is executive produced by series showrunners/writers Schwartz and Savage, along with Marvel's Head of Television Jeph Loeb and Quinton Peeples.
"Marvel's Cloak & Dagger" is the story of Tandy Bowen (Olivia Holt) and Tyrone Johnson (Aubrey Joseph) – two teenagers from very different backgrounds, who find themselves burdened and awakened to newly acquired superpowers which are mysteriously linked to one another. Tandy can emit light daggers and Tyrone has the ability to engulf others in darkness. They quickly learn they are better together than apart, but their feelings for each other make their already complicated world even more challenging.
Marvel's Cloak & Dagger stars Olivia Holt, Aubrey Joseph, Andrea Roth, Gloria Reuben, Miles Mussenden, Carl Lundstedt, James Saito, and J.D. Evermore. The series is co-produced by Marvel Television and ABC Signature Studios. Joe Pokaski (Underground, Heroes) serves as showrunner and executive producer; Jeph Loeb (Marvel's The Punisher, Marvel's The Defenders), Marvel's head of Television, and Jim Chory (Marvel's The Punisher, Marvel's The Defenders) also serve as executive producers.