iZombie Season 4, Episode 12 Review: All You Need is Liv
https://youtu.be/sTPdBHGLd7I
iZombie s04e12 'You've Got to Hide Your Liv Away': Ravi (Rahul Kohli) and Clive (Malcolm Goodwin) work together to solve a case. Meanwhile, Major (Robert Buckley) pulls a surprising move on Liv (Rose McIver).
Once again, another episode with way too many plots running around. Don't think that I didn't enjoy the episode: between Liv getting kidnapped and Ravi finding the cure, I appreciated the creativity and story direction. But once again, the episode failed to answer questions from previous episodes (ex: Peyton in Washington); instead, creating just more more storyline chaos. With only one episode to go this season, that's a lot to wrap up — unless they're just planning to cliffhanger everything until the fifth (and final) season.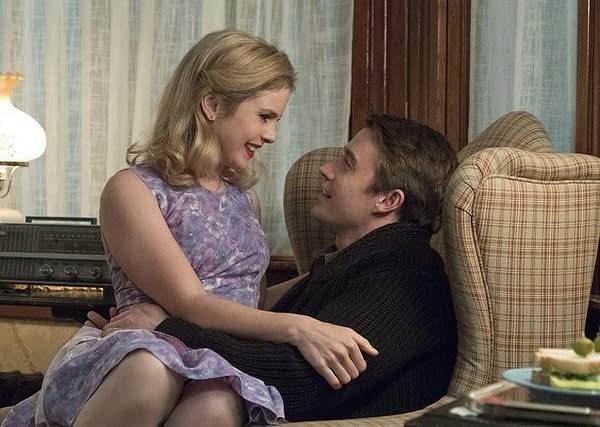 Major finally goes go bat for Liv this episode — something we haven't seen the entire season since he's been too busy kissing Graves's (Jason Dohring) butt. To prevent her from sacrificing herself as Renegade to Fillmore-Graves to save one of her coyotes, Major kidnaps Liv in the middle of the night and smuggles her out of "New Seattle" and into Oregon (how romantic). Both trippin' on 1950s lovers brain, the happy couple talks romance, bakes pies, dances, and sips martinis… until Liv cages Major in the basement of the house with two other zombies and steals his car. Pretty abrupt… but so very appropriate.
I should also mention that Roche (Giacomo Baessato) — the rogue Fillmore-Graves employee who was part of the underground brain stealing biz — shows up and shoots Major (don't drop tears: he's still alive, and Liv takes down Roche).
Meanwhile, Liv's new boo Levon (Daniel Bonjour) does the honorable thing and turns himself in to Graves as Renegade; unfortunately, his bravado is short-lived when Liv shows up claiming the same thing. Now Chase finds himself in a pickle, contemplating what to do. Then Levon creates an epic fail when he turns on Graves and tries to take him hostage. Graves easily gets the best of Levon, and now both he and Liv are facing the guillotine: great job, Levon. Liv should have stayed and enjoyed being drunk and naked with Major.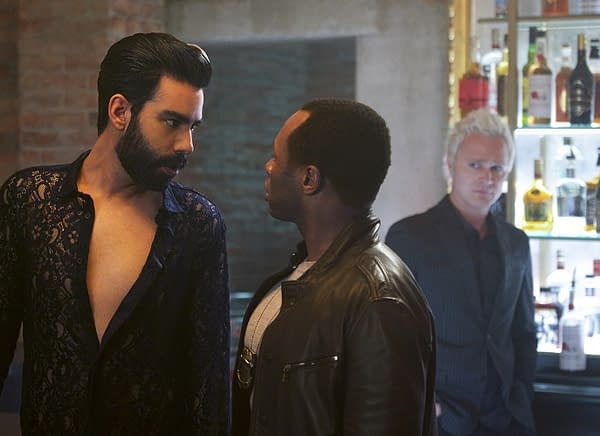 With Liv indisposed, Ravi takes her place and helps Clive solve the murder of a model socialite. I have to say, I'm not sure what I thought about this storyline. Although it had moments of comedy — with Ravi over-indulging in selfies and exposing too much skin — it left a bad taste in my mouth. I'm not sure why. Her murder tied in nicely to "Brother Love" and his clan though. Apparently, Angus (Robert Krepper) is using his power to put out hitlists. Angus is arrested for the murder, but Clive is forced to let him go when one of Angus's followers shows up to take the blame for her murder.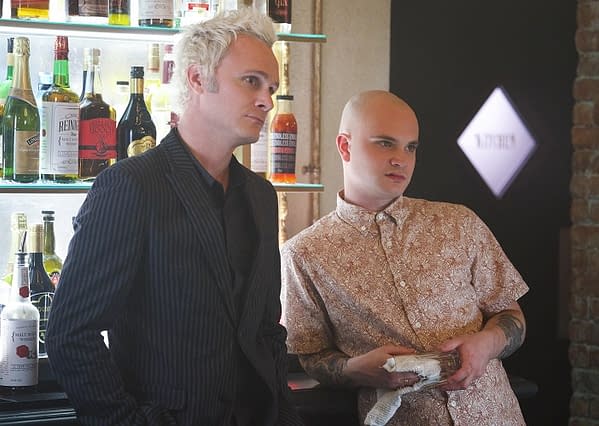 Hello, brilliant Blaine (David Anders)! This whole time, we've been wondering why Blaine seems so adamant about forgiving his father: having dinners with him, visiting his church, things like that. It all seemed rather odd — until this episode. Blaine "suggests" to dear-old-dad that he should take his followers beyond the walls of "New Seattle" to "bite and scratch" a new wave of zombies. Angus appears hesitant at first, telling Blaine that he needs a sign from god — and a sign he doth get when Don E (Bryce Hodgson) makes it snow brains via a snow blower.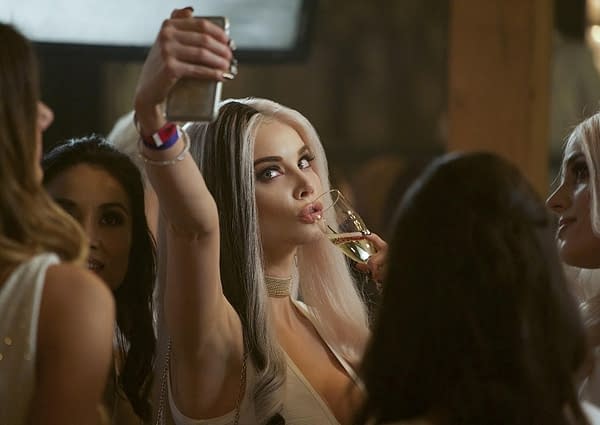 Some additional highlights of the episode:
• Major finds his loyalty to Graves tested by Hobbs, who implies that Graves should be overthrown and a new leader put in his place. Needless to say, Major fails that one big time.
• Ravi discovers that Isobel's (Izabela Vidovic) brain is a cure and not just a vaccine.
• Clive realizes he can't live without Bozzio (Jessica Harmon) and proposes to her — apparently the man is down for being a zombie.
https://youtu.be/x5qIytwE2w0
iZombie s04e13 'And He Shall Be a Good Man':Clive (Malcolm Goodwin), Ravi (Rahul Kohli), Peyton (Aly Michalka) and Major (Robert Buckley) work together to help Liv (Rose McIver).
So where does this leave us for the season 4 finale?
• If the zombie population expands, then Washington will have a huge problem that, quite frankly, nuking Seattle won't solve; in fact, I'd recommend Washington be the first place our zombie friends visit.
• Will Liv and Levon be executed? Well, if we have learned anything about Liv's romances it's that most of them wind up dead.
• I haven't warmed to Graves, so I would be the first one to cheer if he got his head chopped off.
• As for the cure,I know Ravi thinks that he's found the cure (again)… but is it really? Will the zombie virus mutate?
• What's the deal with the growing the brain shortage?
• And will we finally get to see "zombie Clive"?

Once again, it's that time when I pay homage to Liv's episodic personality-inducing brain feasts! On this week's menu: Pleasantville Brain, courtesy of '50s domestic bliss brain.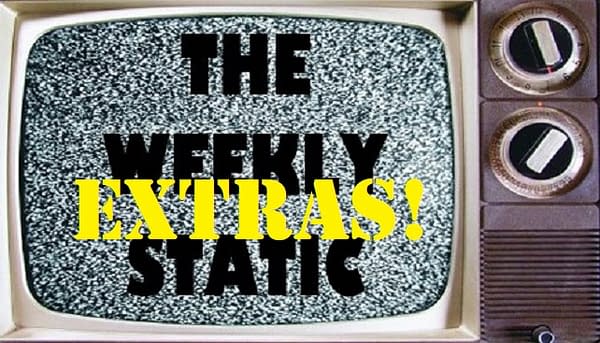 Margo Staten is a Ukrainian born, raised in Brooklyn organically driven, coffee loving, twice divorced mother of one baby Einstein. Has a passion for books, yoga in the park and all things 80's and New Orleans.