Jeremy Renner Injured Attempting to Save Nephew: Sheriff's Report
Based on the Washoe County Sheriff's Office report obtained by CNN, we're learning new details about Jeremy Renner's New Year's Day accident.
---
We're learning more details on the New Year's Day snow-related accident that left Jeremy Renner (Hawkeye, Mayor of Kingstown) in critical condition and requiring surgery this morning by way of a redacted Washoe County Sheriff's Office report obtained by CNN via a formal public records request. Prior to the incident, Renner was using the snowcat vehicle to pull his nephew's truck out of the snow. According to the report, when the snow vehicle began to slide, Renner exited the vehicle without engaging the emergency brake. "The Pistenbully snow groomer began sliding, causing Renner to exit the vehicle without setting the emergency brake. It was when the actor attempted to re-enter the vehicle that he was pulled under and severely injured. Although the Pistenbully had some mechanical issues, it is believed, based on our mechanical inspection, that the parking brake would keep the Pistenbully from moving forward. When Renner attempted to stop or divert the Pistenbully to avoid injury to [his nephew], he was pulled under the vehicle by the track and run over," the report concluded.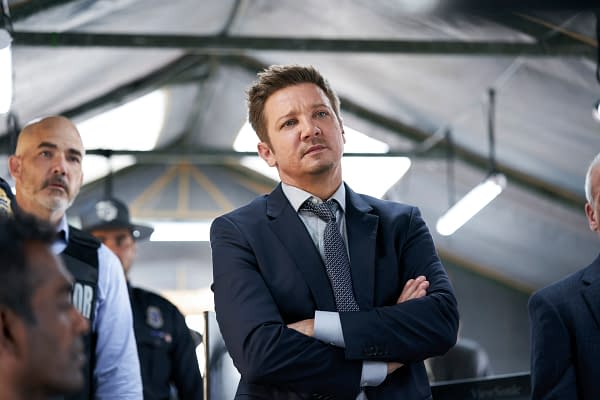 The report also noted that "mechanical issues may have been a factor in this accident," with the brake indicator light inside of the vehicle reportedly not functioning. At the time of the accident, a 911 call log that CNN was also able to obtain reported Renner as being "completely crushed under a large snowcat [vehicle]" and was having "extreme [difficulty] breathing," with "the right side of his chest … collapsed – upper torso is crushed." In addition, the report notes that impairment was not believed to be a factor in the incident.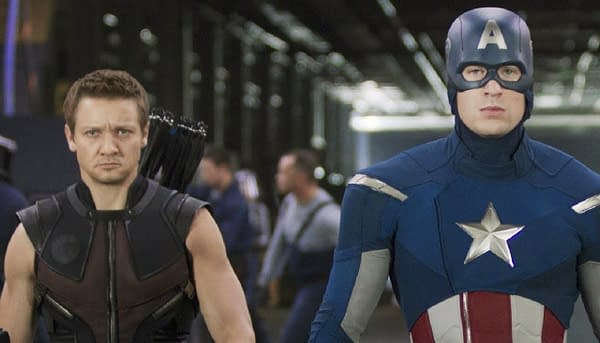 Renner showed that he hadn't lost his sense of humor over this past weekend when joking with his friend & "Avengers" co-star Chris Evans. Evans retweeted Renner's update from earlier today (more of that below), commending the actor for being "one tough mf'er" and "sending so much love" while jokingly asking if anyone checked on how the snowcat involved in the accident was doing. Clearly, that was a joke that Renner could appreciate, with him returning the love while jokingly responding that he did check and that "she needs fuel," followed by winking and laughing emojis. Here's a look at the tweet exchange between Renner and Evans, followed by Renner's original post from earlier:
"I want to thank EVERYONE for their messages and thoughtfulness. Much love and appreciation to you all. These 30-plus broken bones will mend, grow stronger, just like the love and bond with family and friends deepens," Renner wrote in his post earlier today, which also included an image of the actor having his leg exercised. Here's a look at Renner's tweet, followed by a look back at his posts since he's been in recovery:
Here's Renner's tweet from last week confirming that he had been released and was able to watch the season premiere of Paramount+'s Mayor of Kingstown at home with his family:
Earlier this month, Renner checked in via a video clip with an update to let everyone know how things are going. After sharing that he had a "not so great" day in the ICU, we got to see Renner enjoying a little "spa day" pampering from his mother & sister and appearing in good spirits. Here's a look at the clip:
And here's a look back to when Renner checked in via social media for the first time: