Jerry O'Connell Cast as Sheldon's Brother on The Big Bang Theory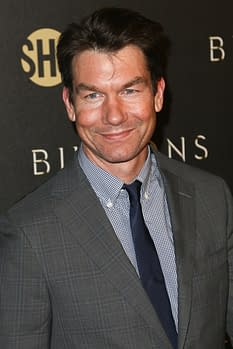 On The Big Bang Theory, Sheldon Cooper (Jim Parsons) has an older brother — we've never see him, but he's been mentioned a lot. That is going to change soon as Jerry O'Connell (Sliders) has been tapped to play Georgie in the season 11 finale. The news was announced during a dual panel at PaleyFest for Big Bang Theory and Young Sheldon.
The appearance is of course for Amy (Mayim Bialik) and Sheldon's wedding. The episode will also feature the return of Sheldon's mother, Mary (Laurie Metcalf), who will walk her son down the aisle. The prequel series may be what lead to the inclusion of George Cooper Jr. The character had been mentioned before, but he is a regular on the Young Sheldon, played by 15-year-old Montana Jordan.
No word if we're going to be seeing Sheldon's twin sister Missy (Courtney Henggeler) or his beloved Meemaw (June Squibb).
O'Connell got his start acting very young, appearing in the Stephen King movie Stand By Me. He would appear in various TV series, most notably My Secret Identity and Sliders. Later he would join the dramas Las Vegas and Crossing Jordan. More recently he has been voicing the Atom on Justice League Action, appearing on Drunk History, the showtime series Billions, and an upcoming series called Carter.