The Mandalorian is still four months away and we haven't seen much footage from it but it sounds like Disney and Lucasfilm are very happy with what Jon Favreau and his team have come up with. The response to the first footage shown at Star Wars Celebration back in April was huge with some people leaving the convention more excited for The Mandalorian than Star Wars: Rise of Skywalker. Favreau is currently doing press for The Lion King but Collider spoke to him about the upcoming show on Disney+ and it sounds a season 2 is happening and Favreau is working on it.
"I keep getting pulled deeper into the orbit of Disney, but fortunately the stuff that Disney's working on is the stuff that I love. I wanted to do a Star Wars TV show like The Mandalorian and pitched it to them and they were very open to it. I even wrote four episodes before I even was hired to do it because I was excited as a fan to see what these stories might be and see if they were interested in doing what I was interested in, which they were. And I was actually writing Season 2 this morning before I came here."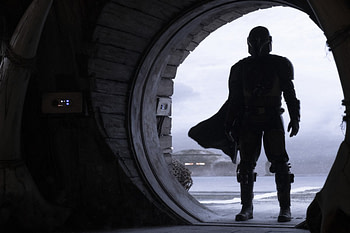 The Mandalorian is the first of the Star Wars live-action show. There is another show in the works that stars Diego Luna as Cassian Andor from Rogue One: A Star Wars Story which is set to begin production later this year.
The D23 Expo is set to happen next month and Disney+ has a big panel planned that is going to have an exclusive look at The Mandalorian for attendees according to Action Figure Insider.
Plus, as part of the Disney+ panel on Friday, August 23, at 3:30 p.m. in Hall D23, fans will get a sneak peek at Jon Favreau's action-packed bounty hunter series, The Mandalorian. The Mandalorian (played by Pedro Pascal) is a bounty hunter who travels the outer reaches of the lawless galaxy, surviving as a mercenary-for-hire. Dave Filoni (supervising director on Star Wars: The Clone Wars and writer/director on The Mandalorian), along with special guests, will join Favreau for the on-stage presentation. The highly anticipated program for Disney+ represents the first-ever Star Wars live-action series.
The Mandalorian will premiere on the Disney+ subscription service on November 12th.