Posted in: Movies, TV | Tagged: doctor who, HRL
---
Doctor Who: Jodie Whittaker Revealed As First Female Doctor
That's it, the news is out, it is official. The bookies can relax. The newest actor to play the Doctor, first appearing in this year's Christmas special on Christmas Day and then taking over the role full time in 2018's Series 11, will be Jodie Whittaker. Just announced on BBC 1, the star of Broadchurch and Attack The Block will be the first woman to play the Doctor as part of the main series. It is worth noting that Broadchurch was made by the new Doctor Who showrunner, Chris Chibnall.
Created in 1963, Doctor Who has outlived by far any expectations the original creators could have had for the show, with the central conceit of a time travelling alien getting mixed up in all sorts of stuff being key to its survival, the main actor can be replaced with another through an event called regeneration, which can turn the lead into a very different person, albeit one with personality threads that stretch through the series.
A female Doctor has been mooted since the early '80s, but it was only recently that we got to see on the screen, evidence of male-to-female regeneration. But recent series have shown one of the main characters and fellow Time Lord to the Doctor, The Master, played by Michelle Gomez.
Interest in the new incarnation of the Doctor has been at a record high. The announcement was timed for a special TV teaser that followed another central aspect of British culture, Wimbledon Tennis, on BBC 1 today. Much was made of the irony that the announcement would follow the Men's Final. Which is now a description of the previous incumbent in the role, Peter Capaldi. He has recently finished filming the Christmas Special in which he will play the Doctor for last time.
Whittaker was born in Skelmanthorpe where she initially attended Shelley College, West Yorkshire. She then trained at the Guildhall School of Music and Drama, graduating in 2005 with the gold medal for acting. She is married to American actor Christian Contreras.
And I suppose it's a countdown for the first British tabloid to dig out her nude scenes from films like A Thousand Kisses Deep, Venus and Nightwatch with some kind of Doctor Phwoarr headline.
Here's a look at a few of her roles:
---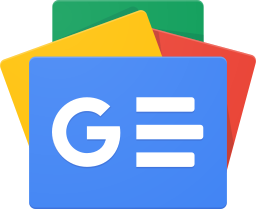 Stay up-to-date and support the site by following Bleeding Cool on Google News today!