We're getting a live-action Star Wars series from Disney's streaming service Disney+ called The Mandalorian from director Jon Favreau.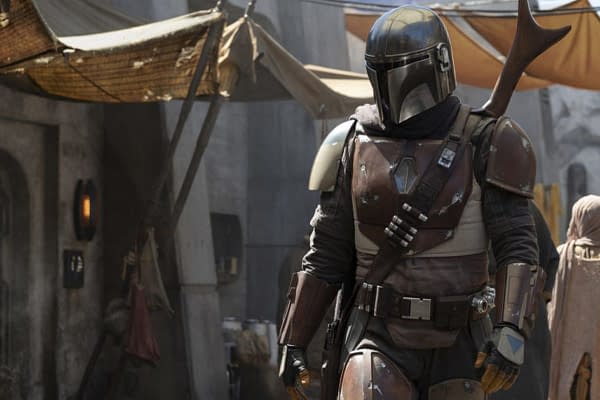 Included within this series is a HUGE Marvel Studios connection- fellow Marvel Cinematic Universe directors (like Thor: Ragnarok's Taika Waititi and Ant-Man, Ant-Man and The Wasps's Peyton Reed) are on board to direct episodes of the live-action series.
This photo Favreau shared from the set has two additional MCU bigwigs as well, Joe and Anthony Russo, The Russo Brothers, directors of Captain America: Winter Solider, Captain America: Civil War, Avengers: Infinity War, and the STILL-UNTITLED Avengers: 4.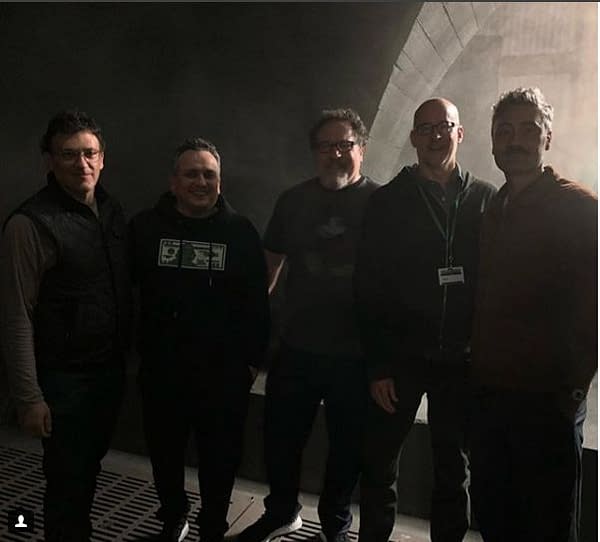 During Collider's Infinity War screening in Los Angeles on Monday night, Joe Russo spoke about what he saw on the visit to the set:
"It's amazing. We went down there to say hi to Jon. Taika was directing an episode, so we went to hang out with them. Jon is always at the forefront of cutting edge tech, and he is shooting this in a way that no one has ever shot anything ever before. It's pretty astounding."
This is pretty damn encouraging, and we can't wait to see what Favreau has in store for fans when The Mandalorian hits Disney+.
For up-to-date news and set reports, keep an eye on our friends over at MakingStarWars.com, as they seem to have the best scoops about everything Cosmic Conflict.
Enjoyed this article? Share it!