John Noble will be guesting on an upcoming episode of The Blacklist. EW.com is reporting that Noble will be playing Raleigh Sinclair III, "an artisan who has made it his life's work to provide people with outlets for their darkest emotions". He's a meticulous, exacting man who makes airtight alibis for his clients, but expects unquestioned obedience in return.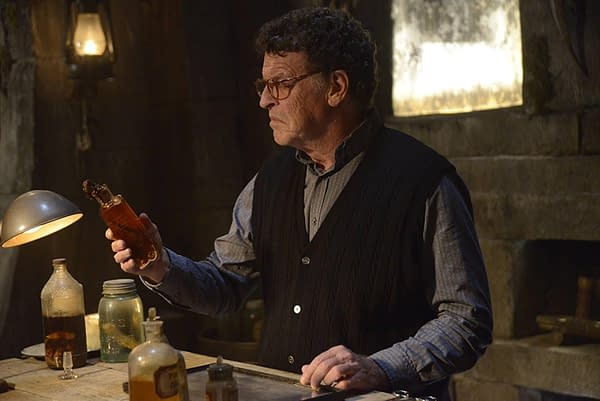 Executive producer Jon Bokenkamp told EW:
"We've been big fans of John Noble for a long time, and we've desperately wanted for him to play a Blacklister, but could never quite find a role that was peculiar or strange or specific enough for John. We now have that role in Mr. Raleigh Sinclair III. And believe me, not only does John Noble nail it, but he also brings something new and fresh to The Blacklist."
Noble has had some amazing roles in the past including Denethor in the Lord of the Rings franchise and Dr. John Madsen on All Saints. Things really started picking up for him on American television after a short stint on 24 as Anatoly Markov, he was cast as the enigmatic Dr. Walter Bishop on Fringe. He's also played Morland Holmes on Elementary, Henry Parrish on Sleepy Hollow, Nicholas Tanz on Salvation, and is currently providing the voice of Mallus, the big bad for season 3 of DC's Legends of Tomorrow.
The Blacklist is on a Winter Olympics hiatus, but will return on February 28th at 8 p.m. ET on NBC with the episode featuring Noble.
Enjoyed this article? Share it!