Kelsey Grammer Joins New Fox Legal Drama 'Proven Innocent'
One of the series Fox picked up as a midseason launch is Proven Innocent, a legal drama from Empire creator Danny Strong and writer David Elliott. But Deadline is reporting of a casting change which sees Brian James D'Arcy stepping out of the series to be replaced by Emmy winner Kelsey Grammer.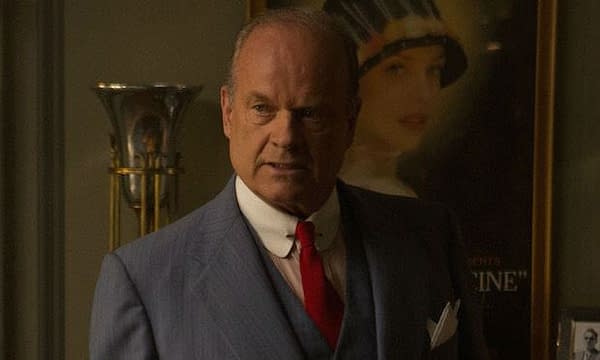 Grammer is set to play Gore Bellows, who is described as a "hard-as-nails and tough-on-crime state's attorney" who goes up against the plucky / underdog legal team who reopen investigations to exonerate the innocent who were… proven guilty.
The series follows a criminal defense firm led by Madeline Scott (Rachelle Lefevre), "a fierce and uncompromising lawyer with a hunger for justice". The character was wrongfully convicted at age 18, along with her brother Levi Scott (Riley Smith), of a sensational murder case that made her a household name. And, of course, Bellows was the man who prosecuted her and still thinks she is guilty. He keeps trying to put her back behind bars, while she fights for others while maintaining her innocence and trying to find the real killers. The series also stars Russell Hornsby, Vincent Kartheiser, and Nikki M. James.
Reportedly the decision to tweak the character of Bellows led to the casting change and not anything against James's original performance. Word is both the producers and the network liked his work and hope to cast him in a different role later in the series… which may be confusing for the audience.
Grammer, who is best known for his portrayal of Dr. Frasier Crane on Cheers and then the spinoff series Frasier, won five Emmy awards for the role. His more recent work were the drama series Boss and the Last Tycoon as well as voiceover work on the Simpsons and Guillermo del Toro's Trollhunters.