Kim's Convenience Finale Aftershow: Stars Dish on CBC Series End
Kim's Convenience, the hit Canadian sitcom, aired its final episode this week in Canada. Star Paul Sun-Hyung Lee, who plays Mrs. Kim or "Apa" ("dad" in Korean) hosted an aftershow after the episode aired with fans and fellow stars Simu Liu and Andrew Phung to talk about the show and even dished on things that might have been.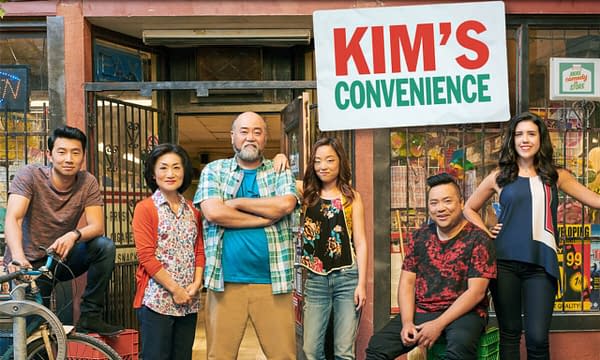 The final episode ended on a "life goes on" note. Without going into heavy spoilers, Janet (Andrea Bang) can't live in the Kims' basement forever. Jung's (Liu) life is in freefall again. Mr. and Mrs. Kim switch off the lights. Life goes on. Lee kicks off the aftershow on his personal YouTube Channel Bitter Asian Dude Inc. in character with possibly his last ever appearance as Mr. Kim. He shares memories of playing Mr. Kim in the original stage play 10 years ago, all the way to the final episode of the series.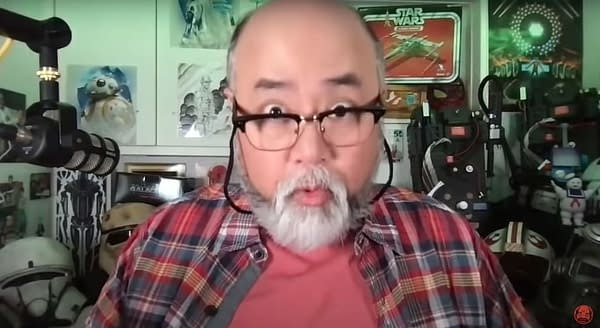 As was previously reported, this season finale of Kim's Convenience was not meant to be a series finale. Lee diplomatically hints that a series of misunderstandings and disagreements caused the creators of the show to walk away and the producers to cancel the show. The CBC actually wanted a 6th season. Liu said he was still angry about the show's abrupt cancellation. Lee expressed a resigned melancholy and Phung was similarly discombobulated. They shared memories of the 5th season, how Liu was absent from production during the start of the season because he was still shooting Marvel's Shang-Chi and the Legend of the Ten Rings. He then returned to Canada, staying in quarantine for 2 weeks and then shot all his scenes for the season in 9 days. Phung takes about contributing the storyline in the episode about Kimchee trying to find his long-absent father. All in all, it's worth watching the aftershow to get tidbits and anecdotes.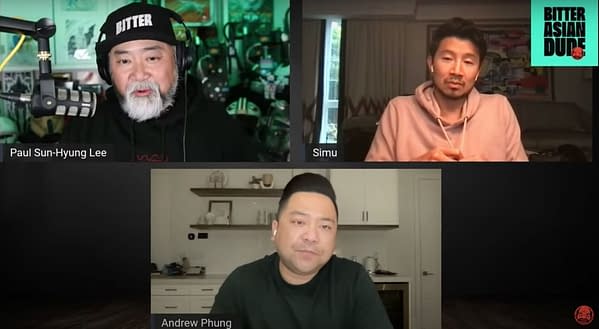 The reasons for the show's cancellation are still a mystery that Lee and the cast say one day the full story will be told. Earlier that day, he appeared on a CBC news program and mentioned that creator Ins Choi was the one who walked away and even stopped taking his calls when he tried to find out exactly what happened. The show was cancelled because it seems the producers could not find another Korean-Canadian writer who was good enough to take it over. This points to the lack of high-quality writers and writers of colour in the Canadian TV industry.
Meanwhile, we're left with a finale that feels like the creators might have written it with an inkling that this was the end. It even sets up Shannon (Nicole Power) leaving to star in her spinoff sitcom that's premiering this May. The cast is pretty much moving on. Lee, Angela Bang, and Janet Yoon are highly in-demand and will show up again. Phung is already writing away and set to star in a new comedy series he co-created about a suburban dad who decides to try a different lifestyle. The real-life Kim's Convenience store used for the exterior location went up on sale, its owner opting to retire. Liu believes there will be a Kim's Convenience Reunion in 5 years.
Meanwhile, season 5 of Kim's Convenience will be available for streaming worldwide on Netflix within the next few weeks.