Posted in: Fox, TV | Tagged: fox, Johnny Hardwick, Kathy Najimy, king of the hill, mike judge, pamela adlon, Stephen Root, Toby Huss
---
King of the Hill: Mike Judge Revival Still Alive, Just Not At FOX
With the Beavis and Butt-Head revival on Paramount+, questions naturally turned to creator Mike Judge's other major animated show, King of the Hill. The series originally ran on Fox from 1997-2010, but if a revival is to happen it won't be on the network. "That's not going to be with Fox," Fox Entertainment president Michael Thorn told The Hollywood Reporter. "We love that team, and we love that show. It's obviously part of our animation legacy. But we're really focusing on animation is launching the kind of the next wave of our signature animated series, while still having our great legacy shows."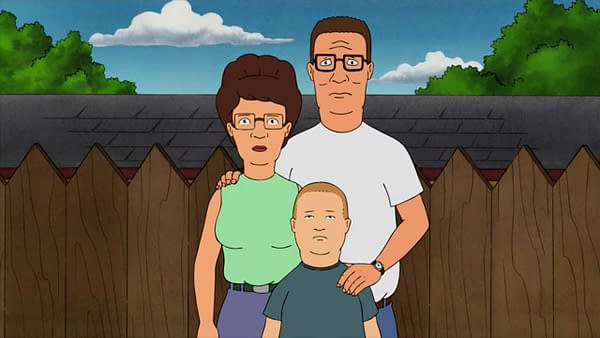 Why Fox Passed on King of the Hill Revival
Judge, along with King of the Hill co-creator Greg Daniels, launched Bandera Entertainment, an animation company, earlier this year with the revival as one of the projects in development. Judge provided an update at San Diego Comic-Con saying it had a good chance of coming to fruition. The studio is now part of Disney, and Fox's condition on any new series has to do with ownership. "We're really focused on what are the new shows that we believe can creatively break out, that we also have a significant ownership stake in, and if not outright own 100 percent of it," Thorn said. "And on a show like 'King of the Hill,' which we love, there's really no opportunity for us to have an ownership stake in that show. It's not a move that we can make as we grow out our next wave of animation, where ownership is so, so crucial to the long-running success of these series."
Judge voiced the lead character Hank Hill, a married father who sells "propane and propane accessories" in Texas. The series also starred Kathy Najimy (Peggy), Pamela Adlon (Bobby), Johnny Hardwick (Dale), Stephen Root (Bill), Brittany Murphy (Luanne), and Toby Huss (Khan/Cotton). If not Fox, then perhaps Disney+ or Hulu could be new homes?
---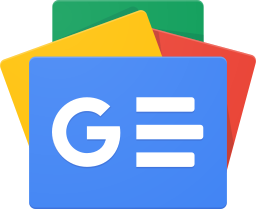 Stay up-to-date and support the site by following Bleeding Cool on Google News today!