Krypton Season 1: Syfy Releases a Recap of Episodes 1 Through 5
Krypton season 1 was a big surprise for me. The idea of a Superman prequel involving his grandfather didn't really get my attention until it was announced that Adam Strange would be part of the story. I'm a big Adam Strange fan, with one of my top 10 DC comic stories of all time being the Planet Heist series. His inclusion changed it from being a story of Krypton's past to something that could change and morph into an Elseworld the same way that Gotham had taken its own path. This news made me give the show a shot, and I really liked it. But the thing is, where the show is good for the first four episodes, it becomes great with episode 5. Spoilers ahead.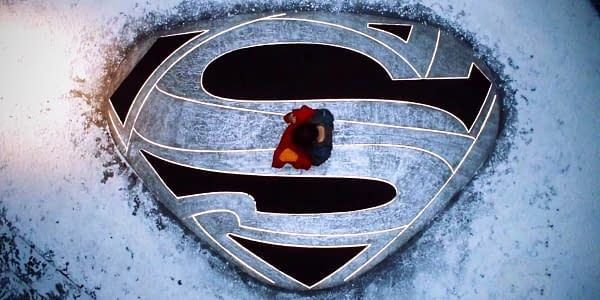 If you haven't watched it, you should. But if you need more convincing, Syfy has put together a recap of the first five episodes where we meet Seg-El (Cameron Cuffe) and the two women in his life: Lyta-Zod (Georgina Campbell), the woman he loves, and Nyssa-Vex (Wallis Day), the woman he is set to marry.
The story takes place 14 years after his father, Val-El (Ian McElhinney) was sentenced to death for saying there was more life in the universe. Seg's life as a rankless has been rough, but things are starting to turn around when he meets Adam Strange (Shaun Sipos), a time-traveling human from Earth come to stop Brainiac (Blake Ritson) from stealing Kandor City and preventing Kal-El from every going to Earth and becoming Superman. Seg's life gets turned upside down and we learn quickly that there is so much more going on — and then there is episode 5 where we meet another time-traveler from the future, but not one from Earth. No, this one is from Krypton, General Zod (Colin Salmon), and everything about the series gets twisted.
The recap below covers the first five episodes and is called Part I, so we can expect a second part soon.