Two leaks from the Arrowverse, for Bleeding Cool readers.
First, the Speeding Bullets crossover episode of Flash, as ever, begins with the line "my name is Barry Allen and I'm the fastest man alive" but is narrated by Arrow star Steven Amell. You probably saw that coming from the teaser below…
Secondly, the crossover had a reshoot a few nights ago, out in the open, in which Supergirl, Arrow, Flash and Superman battle… Amazo.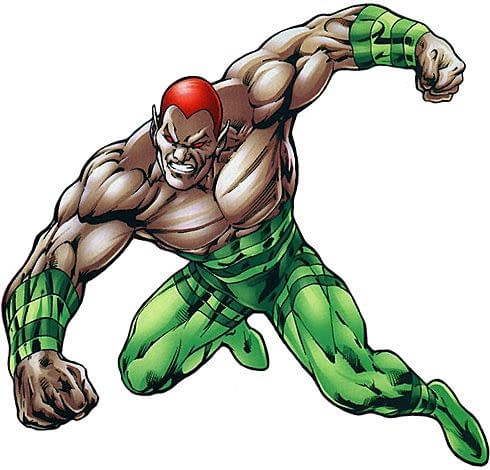 Yes, that Amazo.
Who first appeared in The Brave and the Bold #30 in 1960, created by Gardner Fox and Murphy Anderson and revamped for the New 52 by Geoff Johns and Jason Fabok.
An android supervillain who can drain superpowers of those he encounters then replicate them. And who can download himself into multiple bodies.
He will be created by CGI, so onlookers got to watch the Superman stuntman punch a green C-stand for what appeared to be a super speed effect…
Enjoyed this article? Share it!