Posted in: DC Universe, Review, TV | Tagged: caity lotz, cw, entertainment, HRL, Legends of Tomorrow, matt ryan, television, wentworth miller
---
Legends of Tomorrow Season 3, Episode 10 Recap: Daddy Darhkest
This article contains spoilers for the DC's Legends of Tomorrow season three episode 'Daddy Darhkest'.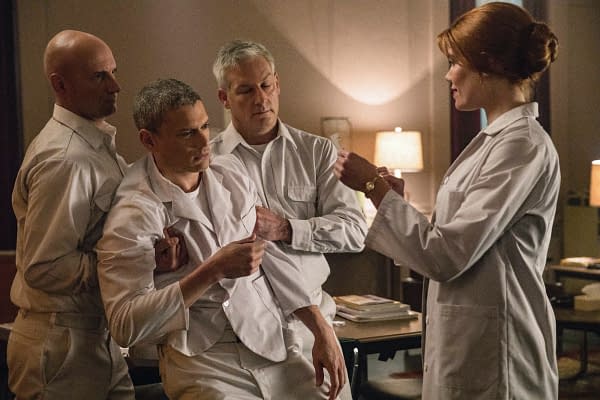 Hands down, this was one of my favorite episodes of the season. The opening of the episode felt like it was lifted from the Constantine series on NBC. John Constantine (Matt Ryan) uses magic to sneak into the Summer Asylum and try to exercise a demon from Emily (Madeleine Arthur), who we learn later is actually Nora Darhk. The exorcism fails, and the demon says the name Sara Lance (Caity Lotz). That sends Constantine off to find the Waverider, which we saw he found at the end of the mid-season finale.
Once there, he fills them in on what needs to happen, flirts a bit with Leo Snart (Wentworth Miller), and is able to get the name of the demon from Sara. He finds out that she had crossed over to the spirit world (that weird place she went in 'Beebo the God of War'). The team goes to help Constantine exercise Mallus (John Noble) from the girl. But that doesn't go exactly as planned. Kuasa (Tracy Ifeachor) shows up and Amaya (Maisie Rirchardson-Sellers) confronts her, and then Nate (Nick Zano) shows up with Leo's cold gun and freezes Kuasa. They take her back to the ship. The exorcism goes completely wrong, and Mallus walks out of the protection circle and draws a symbol that sends Constantine, Sara, and Leo back into January 1969.
While all this is happening, Zari (Tala Ashe) and Ray (Brandon Routh) are working on an anti-magic nano gun and Mick (Dominic Purcell) is watching a live football game for the first time in three years. Ray and Zari go to Mick to see if he's heard form Sara, while Nate and Amaya go to Mick because Amaya wants to thaw and speak to Kuasa. Mick, who really just wants to watch the game, turns and barks orders. He tells "New Girl" and "Haircut" to go find "Blondie" and that the "Water Witch" stays on ice.
Ray and Zari sneak into the worst-secured asylum ever, find Nora and decide to take her out of there. They take her to the Star City Jitters, which we've never seen until now. While this is happening, back in 1969 Leo goes to hide a message for the Legends so the team will come back to get them, but he is grabbed by orderlies and drugged. Meanwhile, Sara and John end up in the laundry room where they talk about John's past, forgiveness — and then they shag. The note poor Leo is carrying makes it seem like he's crazy, so they're about to do a lobotomy on him — like you would anyone in 1969 who says there from the future and another Earth — but Sara and John finish up and rescue him before Leo gets the pick to the brain. Their new plan is for Sara to allow Mallus in enough for her to draw the ruin and head back to their time.
Meanwhile, Nora sees a report about Oliver Queen being accused of being the Green Arrow and showing footage of him killing Damien Darhk (Neal McDonough). It upsets him enough that Mallus comes out and starts tearing up Jitters. Zari touches him and it hurts Mallus, he says something about her being one of the six. Sara pops into the spirit realm and starts drawing the symbol, then hears crying. She finds Nora and convinces her to fight back against Mallus. Back at Jitters, Norah regains control, but Damien shows up and puts her in the care of the Order. Sara finishes the symbols and they go back to 2017.
While all of this is going on. Amaya thaws out Kuasa and talks to her, letting her know that she thinks the message to protect the new totem-bearer was actually about Kuasa. She wants to protect her granddaughter from Mallus. She seems to be making progress when Nate runs in with the cold gun, but Kuasa hits him a few times and then looks like she might kill him, but tells Amaya she better be telling the truth and then escapes.
Everyone meets back on the ship. They discuss what they learned, that Zari could hurt Mallus, and being one of the six. They believe that means the Anansi totems, which there are only five up. Earth has never been seen in the Arrowverse, and Fire was destroyed in the Vixen animated series. Constantine would check around to see if there was a sixth. Ray comments that he wouldn't need the anti-magic nano gun after all. Constantine says his goodbyes to Sara then has Ray help him with the door, really just to tell him to finish the gun in case he needs to use it on Sara if Mallus takes her over. Ray thinks Constantine is cool. Leo decides it's time to leave as well, head back to Earth-X, and marry The Ray. He has a nice goodbye with Mick. The episode ends with Sara giving Ava a call, the second one of the episode, and the first was kind of flirty. I think Sara was going to invite Ava over, but it turns out she has news… Rip Hunter has escaped and no one knows where he is.
The chemistry between Lotz and Ryan was great — even better when Miller was mixed in. It's sad that we only get one episode of Constantine, but now no more Snart. They need to just bring him back full time. The conversation with Kuasa makes it seem like this may be Amaya's last season on the ship. They did a really nice job of using all the members of the team this week, even if Mick spent most of the time in the office. At least they now know something that can hurt Mallus.
Next week we have the bottle episode as the crew are stuck in a time loop, dressed in '70s disco clothing and headed for disaster. The week after that, they go searching for the Earth totem and find out it has something to do with pirates.
https://youtu.be/YhHwhnSRZM4
---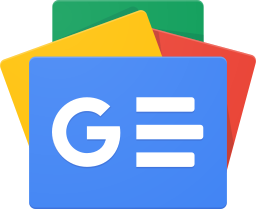 Stay up-to-date and support the site by following Bleeding Cool on Google News today!