Legends of Tomorrow are Stayin' Alive and Showing Their Moves
I'm not sure if this is the greatest video ever created or the thing that will bring down the internet. Only time will tell. But what we have below is a direct result of the writers on DC's Legends of Tomorrow deciding to do a '70s Disco-themed episode. Next week's 'Here I Go Again' features the team having gone to the '70s and dressed appropriately — though I'm not sure if these outfits were ever appropriate — and then the ship gets stuck in a time loop that only Zari (Tala Ashe) can figure out. But hat puts Sara (Caity Lotz), Amaya (Maisie Richardson-Sellers), Ray (Brandon Routh) and Nate (Nick Zano) in the disco wardrobe.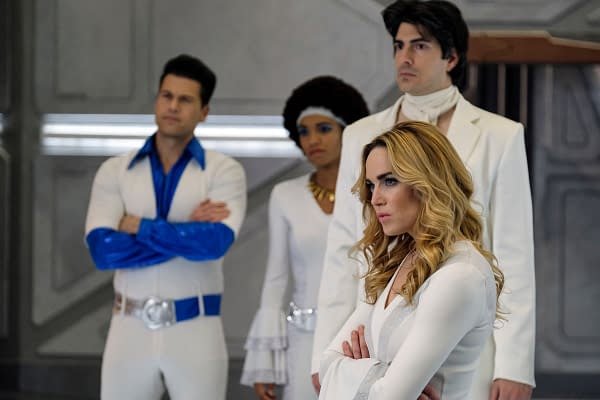 And once in the wardrobe, you know the music and the dance moves would be sure to follow. The Instagram video below has them dancing to the Bee Gees classic 'Stayin' Alive'. There is a surprising amount of time and effort put into the video… I'm a little surprised there isn't a YouTube version of it yet.